Howdy folks, happy Sunday to you all.
I haven't been active around here these days and that's mostly because of the activities I have been busy with in the real world. I mentioned in one of my previous articles that the public universities in my country were on strike since February and they suddenly called off the strike barely two weeks ago.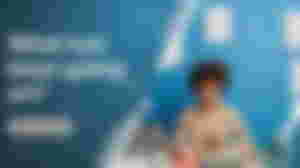 When I woke up one morning and heard the strike has been called off, I knew it was just a matter of time before my university announces its resumption date; I'm going back to school and I'm not even ready! When the strike started back in February, I was in the middle of my industrial training and after the training ended, I was supposed to write a detailed report of everything I did but since universities were on strike, I left it.
When the strike was called off, it suddenly dawned on me that I haven't done any reasonable work on my report but I still didn't feel the pressure until my university announced that it will be resuming academic activities on the 24th of this month (tomorrow! 🥶). I went into overdrive and started working on the report frantically but yet I have barely scratched the surface; I'm still in chapter 2, out of 11 chapters ☹️
The funny thing is that I'm not even afraid of not being able to finish before we are told to submit it, I know I will definitely find a way to get it done before the deadline (can I say it's overconfidence? Maybe). I initially thought the deadline will be 2 weeks after we resume on the 24th but my friend told me yesterday that we are to submit the report latest on the 3rd week of November.
That made me relax a bit but I also can't relax too much because even though the deadline is like a month away, it can arrive in the blink of an eye, so I just have to make proper use of this opportunity and make sure I finish the report before then. I'm pretty sure I will be able to finish it before the deadline but I need to put in the effort to make sure that happens.
In addition to the report writing, I also have to go search for a new house because I'm moving out of the current one. My friends and I agreed to rent a 3-bedroom flat because we realize the price of self-contained rooms is now very expensive. It seems the landlords around the school environment are angry that we were away for months and they all decided to increase rent 😆.
Later this week, I and my friends will have to go on a house hunt and it's not exactly something I'm looking forward to because of how stressful it will be. I also need to do some shopping later this week to get things I will need to resume school activities (I might probably postpone this to next week because I'm not ready to resume school yet).
I can't wait to get done with all these things and fully settle down in school, that's only when I can relax and resume being active in the blogging world. For now, there are still a couple of things that need to get done in the real world, blogging will have to be set aside and I can only write articles once in a while (just like this one!).
Thanks for reading 💖💖💖
Sunday October 23, 2022