Howdy folks 🤠 how are y'all doing? Today has been a very slow day for me and also not very productive, I didn't have the motivation to do most of my usual daily routine and I spent a major part of the day watching movies and roaming around Twitter.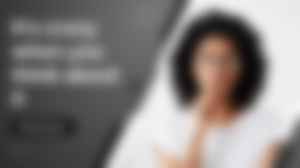 Earlier today, I was in my room reading some posts on Twitter when I suddenly heard a car making a loud screeching sound which meant the driver stepped on the brake while at a very high speed. That sound is not alien to me because I have heard it so many times but today's own is different because I never expected to hear the next thing; a very loud crash!
My heart skipped a beat and I was shocked, I didn't need to look out my window before I knew what happened; it was an accident. People around the neighborhood raised alarm and there was commotion everywhere. I quickly sat up on my bed, opened my window, and looked toward where I heard the crash, and I saw the car upside down with two young men in it.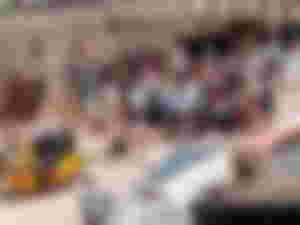 A crowd quickly gathered and they helped to push the car upright, the two men came out, and luckily they weren't hurt. I noticed a woman kneeling on the fall, crying and thanking God for sparing her life, I later found out that she is a food seller who came to sell food to some construction workers and she was almost hit by the car but she quickly got out of the way, her food cart wasn't so lucky as it got destroyed by the car
Call it luck, fate, destiny, or grace but the fact remains that she was able to avoid that accident that would have claimed her life. It got me thinking about how we are always at risk of one accident or the other every day of our lives, there are a lot of things around us that can cause harm or kill us.
Death can come for us at any time, it doesn't matter if you think about it or not, that's just the sad truth about life. A person can be very careful about the way they do things but sometimes, another person's mistake will end up killing them. We have all heard stories of people walking down the street and a car suddenly swerve off the road and hits them, instantly killing them in the process.
It's kinda crazy when you think about it and the worst thing is that there's nothing you can do about it unless you have a way of predicting the future, nobody knows when something bad like an accident will happen, that's why it's called an accident in the first place. When I say accident, I am not only restricting it to road accidents, we can also have accidents in our homes.
Someone can be indoors minding their business and a stray bullet from outside will hit them, it sounds crazy but I have heard a couple of stories like that here in my country. Last month, I came across a piece of bizarre news about a woman that died because her phone exploded, it happened in India. Similar things have happened in previous years and sometimes I just stop and think; "what if something like that happened to me too?".
Nobody expects an accident to happen to them, people say it isn't good to be thinking about something like that but your thoughts don't actually matter. People that have died from accidents also didn't think it will happen to them but this is life, crazy things happen all the time and we are just lucky to have escaped most (or all) of them, God has been keeping us safe ever since.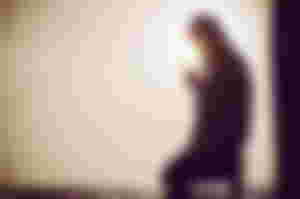 Sometimes I wonder if those people that lost their lives in accidents were destined to die that day, was it their fate to lose their life in such a manner, or is it something totally out of control? Does it mean we have been safe from all dangers because of our fate or maybe we are just lucky? These are the things I have been thinking about today and it definitely sounds crazy, you might think so too when you take time to think deeply about these things as well.
Big thanks to @Bloghound for her sponsorship renewal, I am very grateful ma'am 😊
Thanks for reading 💖💖💖
Thursday October 6, 2022