Hello everyone, how was your day?
We have just one more day left before we wave goodbye to July, it hasn't been a very bad month when compared to June or even May 😆 but these last two weeks of July have been very positive when viewed from cryptocurrency perspective.
This article is inspired by something I read on hive earlier today. It was a local news report about some farmers getting a notice from banks to come pay back the loans they collected some years ago, but here is the problem: the farmers never collected those loans! So what happened? That's what I want to talk about in this article
During the 2020 COVID-19 lockdown, most businesses and companies had to close up because of the ravaging virus and a lot of people had a lot of time on their hands to explore other activities; and these people also include scammers. I observed that a lot of scammers arose during that period and a lot of people fell victim to their schemes but some of these scammers didn't target people directly and take their money, they stole their identities instead.
A lot of relief benefits and loans were set up by some countries to help their citizens adapt to the lockdown and one of those countries is the US. The way these benefits and loans work is that a person who needs them will log into the official website and they will use their social security number (SSN) or ID card to request for the loan, which will have to be paid back after some years.
But get this: scammers were also able to get access to those loans! And how did they do it? They use someone's else ID to request for the loan! I don't even know how they get hold of the IDs but it was very prevalent in my country that almost everyone knew what was going on. These set of scammers go to those loan websites, apply for a loan with a stolen identity, and then once the loan is approved, they end up with thousands of dollars and the original owner of the identity isn't even aware of what is going on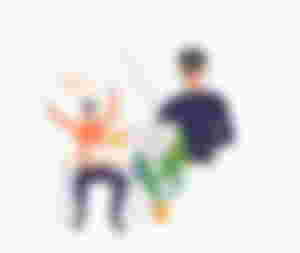 That's exactly what happened to those farmers; someone stole their identities some years ago (probably during the COVID-19 period 2 years ago) and used them to collect loans and now they are being asked to pay for loans that they have no knowledge of. Now tell me, how will you feel if this suddenly happened to you?
Those farmers have been thrown into a debt they didn't see coming, how are they even going to explain that they are not the ones that took the loan? Meanwhile, the scammers that did this will lavish the money on alcohol, drugs, women, and cars, back in 2020 they were called "the benefit boys". Some of them believe they are stealing from the government, at least they didn't take the money from anybody's account but it was sent to them by banks who approve the loans.
But they forget that the money they collected isn't free and they used a real person's identity to collect that large amount of loan which means the person will be the one to pay back. Most of them know this but they just don't care; as long as they can make a lot of money and buy whatever they want, then they don't care if someone gets arrested and their properties seized because of the stupid stunt they pulled.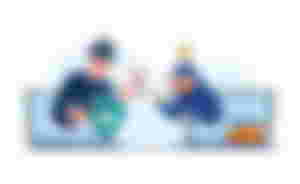 I just imagine waking up one morning and seeing an email from a bank telling me to come pay back the $20,000 loan I collected in 2020. I will first laugh thinking it's one of those internet fraudsters but I get a call later on by one of the bank agents telling me to come to the bank and see things for myself. I go to the bank and I am shown a document with my name and official ID on it requesting a loan of $20,000, how do I even start to explain it wasn't me?
Just imagine yourself in that situation, what will you do? That's just to give you a glimpse of what those farmers and a lot of victims are passing through because of the greed, laziness, and callousness of some internet criminals. I am only imagining things and I can't even think of a way to explain that it wasn't me, now imagine how those farmers must have felt to suddenly discover they are owing a large amount of money they never requested, it can get really depressing.
Thanks for reading 💖💖💖
Saturday July 30, 2022