Howdy folks, how are you today?
I finally went to my university yesterday for the first time in 6 months and my purpose was to go search for a new apartment with my friend, was I fruitful? No, I was exhausted when I got back home last night and for the first time in several months, I slept early.
The struggle continues tomorrow; I will still have to go on another house hunt and I pray I'm successful, it can be very frustrating when you can't get hold of a decent apartment. Enough ranting about my failure to get an apartment, let's get started with the topic for today
It's not just about the destination, it's what you do along the way that matters. A lot of people fail at life because they don't plan ahead. They just wing it, and they're flailing around like fish out of water. They end up in places they never intended to be and doing things they never expected to do.
But if you have a plan, it makes everything easier and more likely to succeed. You know where you're going, and how long it's going to take you there. You will also be able to make better decisions along the way because you can anticipate what might happen or how your actions may affect others (like bosses).
If you don't plan your first steps and think them through, you could fail at the most basic level. The reason is simple: when you're just starting out, there are so many things that can go wrong. If you have a plan in place before you even start working on a project, then anything can be fixed with a few hours of research and tinkering.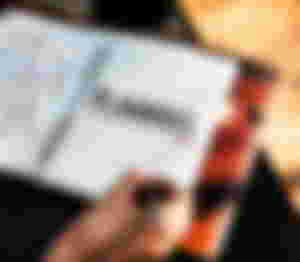 But if you don't have any idea what to do next or how to get started, then the odds are stacked against you from the start. You're just not going to get anywhere as quickly as possible. So for those who are trying something new or want to learn something new especially if you're planning on doing it alone or with just one or two friends, make sure that whatever project you're working on has been thought out ahead of time.
Write down everything from how long it will take to complete the project (and what time frame is acceptable), all the materials needed, and everything else that makes sense. A lot of people would probably say they're not very good at planning, and that's fair; planning can be hard but when it comes down to it, an organized approach to any task means more likely than not that you will succeed at the end. And when you succeed, it feels great. So why should I be depriving myself of the feeling if I don't have a plan?
Failing to plan is planning for failure. And when you know what you're doing and why you're doing it, it's not hard to get started on the right foot. Planning helps us stay focused, on track, and on time. And remember: having a plan doesn't mean being rigid about everything in advance. It just means thinking about what needs doing or getting done before actually doing it.
Thanks for reading 💖💖💖
Thursday October 27, 2022