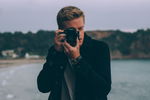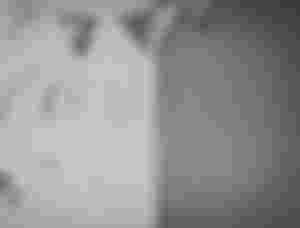 The news is filled with hopes crashing down from the peak of the mountains. Human behavior in society is at risk; it creates and spreads unnecessary things. The interaction that takes place every now and then is not what is supposed to be happening because a person should never do something that would cause another person to harm himself. According to World Health Organization, 800,000 people die every year because of suicide, and suicide attempts keep rising. Are we not going to put a stop?
Suicide roots in into more profound concepts of inhumanity. Darkness blanketed the world; this had been a realm of discrimination, bullying, racism, and acts of turning down other people. We are separated by our own dissimilarities. People of all ages experience depression and anxiety. The two leading causes of suicide: being unable to feel belongingness, receiving harsh terms and statements, or both. These nightmares often lead to ending a person's life.
We were born unalike with each other. We shall call this as 'uniqueness.' Still, in this society where we are standing our feet on, if you carry unusual characteristics, people will throw you the idea that you need to be ashamed of yourself. There are cases that some people hide their own specificity to join others. These things should not be happening. We were meant to accept and rejoice because we are members of the same society. We were told to help each other until we reach success.
There are various aspects within us to which we ought to vary. Some of them are our age, sex, gender orientation, way of living, height, weight, and a lot more. These things built us and connected us to the world, but these factors cause humans to embrace the darkness. For this matter, everyone must pay attention and lend not only their ears but also their hands. This society is crucial; all people are sensitive and insensitive. We must remind ourselves how much the words and actions that we do can affect a social being. We need to be abided by limitations; we should not abuse our freedom.
These past years, government officials implemented acts and programs that help stop or prevent these wrongful events. Last 2013, Republic Act No. 10627, also known as the Anti-Bullying Act, came into existence. The SOGIE Bill or Sexual Orientation, Gender Identity, or Expression Bill is in process. This is an Anti-Discrimination Bill that seeks to protect the LGBT Community. Those laws and programs are not enough to kill the cruelty in our society because no matter how many programs they make if there's no cooperation and respect between one another, everything will be useless. This is a challenge to each of us on how we can put up a change in the way of living of the members of society regardless of the characteristics we have.
Life is our most precious possession. It is hard to fit into this world considering all the things that make us who we are. But, it is not yet too late. There are already a lot of victims. Do we have to laugh at them? Is it appropriate to make fun of their reasons? Were they unreasonable? Why blame them when they fought while we watched?
Let us keep in mind that they did not want to be victims, but we chose to be the suspect.
---
If you have any thoughts regarding this article you have just read, you can freely voice it out. I will be glad to hear from you. I hope you did not just find it interesting. I also hope that you get the point here. After all, we are all humans, and we all have a choice. But when you are given one, make sure to make the most of it and choose the right one. Thank you for being here!