In
communities
:
What's inside your mind?

(d60c)
,
Random

(7e0a)
,
Art

(95be)
,
Encouragement

(8a5b)
,
MyEverything

(3c0c)
,
Share Your Thoughts (SYT)

(a50c)
,
Any writing content

(dc10)
,
(Short) Stories / Tales

(c00f)
,
Own Thoughts

(8ec5)
,
The mortal life views

(ce18)
,
What's life

(7ec0)
,
Free wall post anything you want

(97ec)
So this fateful evening on my way from church, it was dark already, but I wasn't worried cos the area is safe, to an extent at least due to the vigilantes on duty. I walked home enjoying the cool breeze, then a voice struck me, it's by far the most beautiful voice I've ever heard along side the sound of a guitar vamping giving the voice an angelica rhythm, I stood awhile to enjoy the nice melody, but it has gotten really late so I had to rush home. I couldn't get that voice off my head that night, so I said to myself I must find out who She was, yes it's a she.
I decided to go through that route the next day, same time. I went by that area again, but this time I didn't hear any one singing, I was disappointed at first, but I decided to wait. I waited for about 30mins, then I heard this beautiful melodious voice again. She was signing "Listen By Beyonce", I was almost in tears hearing her beautiful voice, she sang it more than Beyonce herself with so much passion in it, I decided to walk towards the sound to see the angel singing only for her to notice me coming and ran inside, I was surprised but later went home.
My search for Melody began, yea that's what I named her. I went by that neighbor hood asking people about her, they were like, "do you mean that blind singer??", blind? I said to myself, it can't be. They directed me to her mother's shop, it was close to where I do hear her sing. I went there, only for me to see the most beautiful girl I've ever seen, she was light skinned with a pointed nose. Could this be Melody, hello good day I said, on getting close I noticed she kept looking elsewhere while asking what do you want to buy Sir without facing at my direction, could it be true that she's really blind, oh such a pity. I saw her mom inside the store and greeted her, then I turned to this young lady I saw you the other night singing while playing your guitar, I tried to come join you but you ran away. I came to apologize for scaring you away, she smiled and said thank you, that she's very shy around People, so she likes staying on her own. We talked at length, she had a good sense of humor. I went by her shop everyday since then, soon we started singing together at night. I wasn't a good singer, but her voice made mine beautiful in a duet. Her name is Ifeoma but I still called her Melody, she love me calling her Melody. She has been blind since birth, she found interest in music, so her mom got her a guitar when she was 8. Everything she learnt, she taught herself, I was marveled at her story. Her dad left them, he couldn't harbour a blind child. I told her about my self, I found myself falling for her. I asked her mom if it was okay to take her out on a date, she agreed, but told me to bring her back early.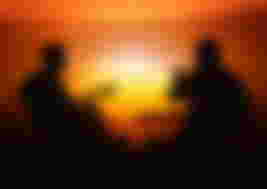 She has always wanted to play her guitar by the river side, so I took her to the beach, we had so much fun, made lots of friend, her singing attracted so many people to us. I just sat there crying, watching her sing, she told me, Crystal, please do me a favor, never pity me or treat me differently, this days I've been with you has been the happiest days of my life, I promised her I'd stop crying. I just wish she could see me, but the truth is that I wasn't really crying out of pain, I cried cos it's amazing watching her sing, laughing and smiling and always so happy even when she's going through so much pain.
She told me the only time she could see, is when she's dreaming, that from her dream the world is very beautiful, music takes her far from her pain and situation. She is always very happy when she hears beautiful music so I took her to a concert and registered her name as a performer. I didn't tell her until we got there, at first she refused cos she was nervous until i told her I'd join her on stage, then she agreed. Her performance was so beautiful, she sang "my redeemer lives.." The crowd loved her, she won the best performer that day, but she turned their gift down, she felt they only gifted her out of pity because of her disability, she smiled all along, no sadness at all in her.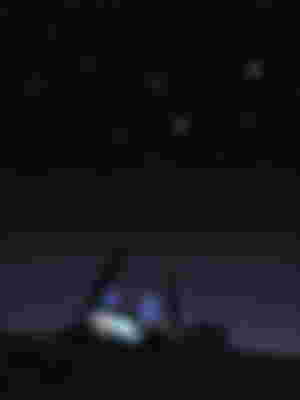 I took her to my home for dinner, she insisted to do the cooking but told me to assist her since she doesn't know her way around my kitchen. She made vegetable soup, and I fell in love with her more, She was just perfect in everyway. We were done eating, so we went on the roof top, watching the stars while she was singing and playing her guitar. One thing led to the other and we kissed and made love. After the sex, I noticed she bled I never knew she was a Virgin. With tears in her eyes, she looked straight at me and said Crystal I love you, I've been told this several times from girls but this words she said, I could tell that she really meant it. I loved her so much, I saw a life with her, Love can make you do crazy things, like they said, there's a little madness in love that's what makes it worthwhile. I am not ready to let this feeling go, I'm not ready to let it pass me by, I promised never to hurt her, she said I know you won't. She was just so beautiful, why would God allow such beautiful person go through all this, I promised her I'll be her eyes as long as I live. She slept at my place that day, we were so attached to each other, no day will go by without me seeing her.
My friends and family would discourage me from loving her, "she's a blind girl, you can never have a life with her, what will people say" they all said, but none of that matter. I was already deep in love with Melody, my whole life was soaked in hers already. For the first time, I actually know what love feels like, I'm not ready to let that go.
Until one fateful day, I was out with Melody, she held me by the hands with tears in her eyes, smiling at me. For the first time I could see pain and sadness in her eyes, she looked up and told me, Crystal I love you, I really do, you're an amazing person, within this few days you have given me forever she said, i never believed i could feel love till you walked into my life. I am grateful she said, and I was speechless, short of words, her words hit me hard.
Crystal I'd be travelling very far away, and I won't be coming back soon she said, What do you mean you won't be coming back soon I asked Her, she said she can't explain that we should enjoy the few moments we have together before she travels.
I can't start to imagine a day without her. Where is she travelling to, it kept me wondering, I vowed to make her happy each day before she travels, which I tried my best to do.
Till this day, I went to see Melody as usual, only for me to get to her house and found everywhere locked, not even her mom was home. Did they travel together, I asked myself. I left to come back the next day.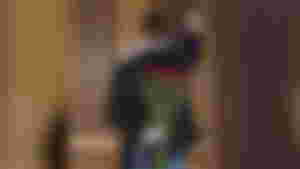 Several days I checked on her, still no one in, and she doesn't use a phone. After 4days of me going to her house everyday, I met her mom inside the house and it was unusually quiet. I told her I've been here severally but didn't meet anyone, mama how is melody where is she, is she back from her travel, I asked several questions curious on getting an answer. She just kept mute, but I noticed this unusual sadness in her eyes as she handed over a box to me. She wanted you to have this, mama said. I collected the box from her, i saw pictures we took together, I saw a chaplet in it too, I saw an iPod, it contained all the songs she composed, even the one she sang for us, then I saw a CD plate, and decided to play it.
"Dear Crystal Nkem, I told mom to give you this tape long after I've gone, yes I know i told you I'd be travelling and I'm really sorry, but the truth is that I travelled far to the great beyond, by the time you'd get this tape I'd be long gone. I've been suffering from cancer, its part of what caused my disability, I didn't know how to tell you, I pray you will find it in your heart to forgive me. Thank you for the happiness you brought upon my life in this short while we had been together. You made me experience so much love in this short life of mine. I can boldly say that I've felt love during my time on earth, all thanks to you. Move on and be happy, I pray you find someone that will make you more happier than I did, don't forget me. Mom will give you my ash, I want you to pour it on thesame river you took me to the other day, I always wanted to be free like the wind around the river. Remember me when you hear the sound of a sad guitar. If being blind is the only way fate will join our path again in the next life, then I want to come back blind, cos I don't want to see a world without you Obim...
I Love you
Your Melody"
I watched that video, over and over again, smiling, trying to hold back the tears, but I couldn't it was too much for me. I found myself crying and wailing like a little child, I was so broken, I wanted to hate her for leaving me like she, but I love too much to hate her. If only, if only tears would bring you back Melody, I'd Cry You A River..
I took her songs to the studio, and made them play it in memory of my Melody. Her songs was a big hit, I wish she was here to share this moment with me. No matter how hard I try to move on, the scar is still in my heart.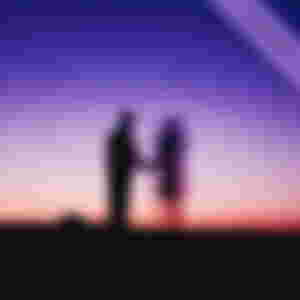 The End
In
communities
:
What's inside your mind?

(d60c)
,
Random

(7e0a)
,
Art

(95be)
,
Encouragement

(8a5b)
,
MyEverything

(3c0c)
,
Share Your Thoughts (SYT)

(a50c)
,
Any writing content

(dc10)
,
(Short) Stories / Tales

(c00f)
,
Own Thoughts

(8ec5)
,
The mortal life views

(ce18)
,
What's life

(7ec0)
,
Free wall post anything you want

(97ec)