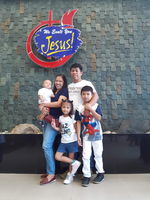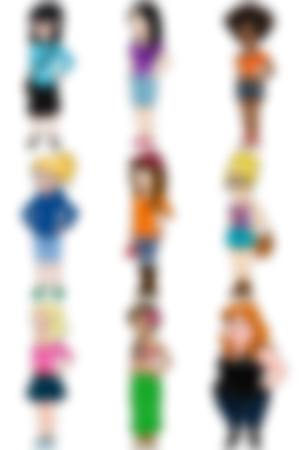 "Universe" is so unfair to us as a woman isn't it?
That "woman" means weak to most.
And hence, woman are more subject to discrimination. Discrimination at work, or at school.
Admit it or not, this happens.
I personally experienced it at work.
One of the team in my workplace opened new position for number of headcount. I noticed that they are struggling to get a candidate qualified for the position. And so I asked the team lead.
Don't you have any resume's for review already?
And then he answered: All of them are girls. We don't want to hire girls anymore.
Out of curiosity, I asked him why. And without second though he answered
"we don't like girls cause the operation is impacted whenever they have to take maternity leave"
I felt that (tagos sa heart) Cause that time, I just came back from maternity leave. It's like he's telling me that I don't fit with my current work, cause I am a girl and has husband and might get pregnant and hence needs to take maternity leave again..
And so I escalated that to our HR. Cause I felt that I am being harassed as a woman (somehow).
Another instance is, I have a colleague who suffers dysmenorrhea during her menstrual cycle. So that girl needs to take sick leave due to the excruciating pain. But the team lead (boy again) put some malice on that. He put some issues on that and even told the girl
"So every month, you'll have to take sick leave whenever you have periood? Our manpower will be impacted by that".
When I heard of it, I just uttered these words to myself :
don' t they have mother?

don't they have sister/s?

don't they have wife?

don't they have a baby girl?

they're lucky cause they don't have to suffer the pain the we (girl) experience every time we have our monthly period.

they're lucky cause they don't have to worry about the newborn baby and they can still continue with their work after their 7 days paternal leave.
Why are they judging the capacity of a woman just for being a woman that needs to undergo those natural thing?
I wrote this article to empower women.
Being a woman is not a passport to a weaker world. It's actually the opposite.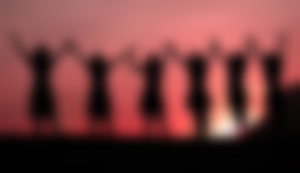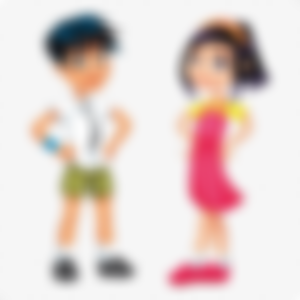 During school elections, you will actually notice, most of the Class President position is mostly allocated for the boys.
But then during puberty , we are the ones that suffers sore breast.
We are the ones to suffer cramps due to dysmenorrhea whenever we have period.
We are the ones who were embarrassed whenever there are stains in our uniforms, shorts, or pants every time we have period.
We are the ones that needed to plaque the excess hair in our leg, armpit, and of course in our eye brows.
We are the ones who took most of the house chores inside the house.
We are the ones who has to face mountains of laundry every weekends when there are no school.
We are the ones who need to maintain house's cleanliness and orderliness or else, mother will screw us for having a messy house.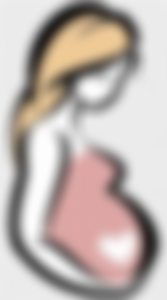 We are the ones responsible in taking care of the baby inside our womb. We need to carry that extra weight for the entire 9 months.
We are the ones to crave on different unique kind of food that sometimes, even a normal person can't imagine to eat it.
We are the ones to wake up multiple times during night just to pee on our whole 9 months of pregnancy cycle.
We are the ones needed to stop on any gasoline station, or any fast-food just to pee or to throw whatever we have in our stomach.
We are the ones to suffer the worst smell that's just exclusive for our nose. Smell that might be too good for others, but to us, it makes our stomach feel upside down.
We are the ones to suffer the labor pain for number of hours. A pain that nobody will ever wanted. A pain that you don't even know where it is coming from.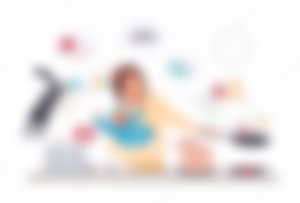 We are the ones to suffer sore/cracked nipples at the early stage of breastfeeding. Or for the formula feed babies, we are the ones often wake up every after 2 hours at night to feed the baby.
We are the very talented ones for a cluster sleep. We are the most sleep deprived person.
We are the ones that even though we always don't have enough sleep, we still need to wake up early to prepare breakfast for the family. We are the ones that cleans everybody's mess in the house, wash the dishes, and do the laundry.
We are the ones who can multitask - doing the house chores while taking care of the kids.
We are the ones that even though we wanted to sleep more, we need to get up and wash wash our babies poop.
When the kids are sick, we are the ones who take care of them round the clock.
When our kids go to prep school for the first time, we are the ones that accompanies our kids into the classroom till the class dismissal.
We are the ones who are always attending Parent Teacher Conference at school.
So now, tell me. Are woman not good enough? After all those struggles, all those hard experiences that we have to bear being a woman, are we still not good enough?
Are we still not worth it to be part of this business industry?
Do you think we cannot do whatever man are doing at work, in the house, in the street and everywhere? We may not be physically strong as a man but we can think of ways on how to do those manly work flawlessly.
Don't get me wrong. I am not discriminating the boys. I would just like to emphasize that we WOMAN are strong as you as a MAN. We WOMAN can do whatever you as MAN can do. And finally, we WOMAN deserves to be treated equally.