Back to Hybrid, Back to Read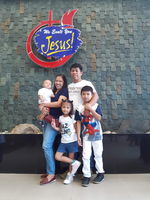 Hello my fellow writers and readers!..I am back!..and I am so excited to be back!..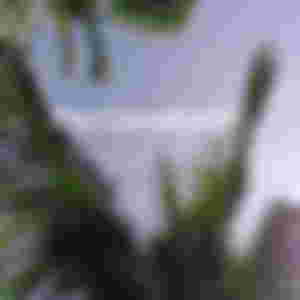 I couldn't recall already when was the exact date and time I visited this platform.
It was around last week of May of this current year when our Company HR has announced that we are required to return to office (RTO) starting April 1, 2022. This is our company's response to Philippine Economic Zone Authority - Peza's order forcing employee to return to office.
My first week of RTO became very toxic and very expensive I would say. I was forced to get a cab and pay for a quite expensive fare just to make sure that I arrive in the office on time because every single minute of late are being deducted to our payroll.
I've probably mentioned already from my previous articles that I usually allot 3 hours in my travel time going to and from the office. It them sums up to 6 hours. This is how long I spent on the road in a daily basis since PEZA implemented the 100% RTO. It's so exhausying to be honest!. I have lots of officemates who chose to resign from work because they cannpt afford the long hour travel to and from our office. I would say, they made a good decision!. Good thing they are able to find company that offers permanent work from home set-up. I quite felt envy..but then, in mg case, I do not have enough courage yet to move to another company.
There were risks and sacrifices that an employee have to face whenever he or she has decided to change employer:
First in the list would be, 1 month worth or atleast half month worth of salary are being held by the current company. You will only get this 1 to three months after gour resignation became effective. This is common so far to the 2 companies that I formerly worked with.
Secondly, when you move job, your first salary usually arrive 1 month after your first day at your new work.
In other words, moving job means accepting tbe fact that you won't or you might don't have income for more than a month!. And in this current state of our country, I cannot afford to have no income for that long. My work is our family's primary spurce of income!.
Going back to my RTO chaos, that's the main reason of my long absence in this platform. I don't have spare time to write and publish articles already.
But guess what?..two weeks ago, our HR sent a new memo allowing us to do the hybrid work set-up. According to the letter, starting June 1, we will be required to report to the office 3 days in a week only from the original 5 days. This only means, we have 2 remote work in a week.
This actually made all of us happy and relieved! Not only me, but everyone felt happy about this news!Not only that, there are no required headcount per team in the office. That means, we all have freedom to choose what days do we want to report to the office and what day to we want to work from home!..
And that what made me decide to come back to read again!..Having two days of remote working set-up saves me a total of 12 hours from my travel time!..That means a lot to a working mom like me!..
That's all for my come back article!.I am very haply that I would be able to share my thoughts again with you guys! Thank you so much for dropping by!..
I want to end this comeback article of mine by flexing my daughter's pressed flower card.
She made this card during their Arts class last Friday..and she had it over to her father afterwards!...
To all father by status and by heart out there, Advance Happy Father's Day!...