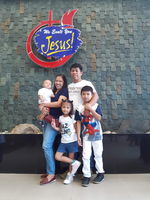 Date: October 18, 2021
I tried to challenge myself and join in with ACROSTIC challenge I've saw in this platform last week. This will be the first time I've been doing both (making a poem, and making a word puzzle) so wish me luck!
Hope you'll like it!

After few days of thinking whether or not to try acrostic,
Here I am now trying to make an article out of it.
I am not a good poet neither an expert writer,
But I'll try my best to make and finish this till the end.
Going back to my childhood, where my memories are not that good
I was once tagged as lazy and careless by my mother who's not always in the mood.
I am always the worst despite my effort to do my best.
Is that one of the disadvantage of being the eldest?
Recognizing the fact that I am the eldest
Expectations from me sometimes are so pointless.
I am just a thin young girl back then
Who has the limited capabilities, don't expect from me well.
Accomplishments at school is one of my proof
That I am not lazy, but always determined at all
Yes I am not diligent, not proactive at school
But that's actually due to the fact, that I am too shy to be noticed by them all.
Countless spanking, this I can still clearly recall
Those are what I usually get, when my mother is not in the mood
Sometimes I've been asking myself as to why
If I am really a bad child, why I am getting those dislikes.
Education has been my priority
Because I know something good is waiting for me
I am very optimistic that someday I can be
A successful person, which is what I always wanted to be
Discouragements, this is what I normally get
Looks like I am not really the majority's bet
My relatives, they always belittled me,
They are always there not to inspire but to demotivate me
Inspiration is what I always have
To escape from the poverty, that's all the goal that I have
Prove them wrong, and prove them that I can
Be a successful person, far from what they can.
School days have been in favor of me
I am always part of the top 5, which is I am not actually aiming to be
Just have a passing grade, is enough for me
But God never fail and always give extras to me
And they never trusted even one of my abilities.
Given the awards that I am able to bring home
Are those still not enough to prove you all wrong?
That I am not lazy just like what you've thought of me
But one child who always wanted to bring the best of out me.
Respect is what I ever wanted
From the people around who always belittle the thin child version of me
I am not diligent at home yes I admit
But I do not let my studies to be impacted by it.
Amazing God is what we always have
He didn't let me fall apart
Despite the challenges and struggles I've got
He is always there, providing me the guts!
Criticism should not make us feel down
But it should be one of our reason to strive harder and turn the world upside down
So that in the end, those who has judged you when you're down
Will be ones amongst those who praise your success and will always stick around.
Excellence cannot be achieved if you will not work hard for it
You need to use stairs and climb up to have it
Build a strong foundation is what you need to focus on
Which will keep you standing in times of havoc.

And that's my "A grace disgrace" poem. The first ever English poem I have created in my entire life :).
During my childhood, I almost considered myself as a disgrace to my mother. Whenever we have visitors, relatives or just our neighbors, I always hear my mother telling them that she is very proud of my little sister because she is so diligent and good in polishing our house. Unlike me who is very lazy and "burara" in Filipino which means slovenly in English. I always hear that whenever she has a conversation with someone. I never heard her being proud of me. She never talked about my achievements at school. From elementary where I am always on the top 5 list, till I graduated High School as Valedictorian, I never experienced even a small celebration just like what my other classmates have.
I do not also get some support or motivations from my relatives. In fact, they are the one who are first to bring me down. They are like crabs who keep on trying to pull me down whenever I tried to climb up.
But now, the feeling has changed. From being their "disgrace" to "grace", because being the eldest, I am the breadwinner in our family now.
But then after all, here I am now. That's why I always believe in the bible verse "Humble yourselves in the sight of the Lord, and he shall lift you up" James UChapter 4 verse 10.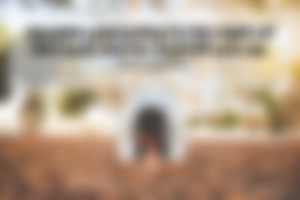 This is a very short verse but has a very strong meaning. You just need to remain humble and keep your faith with yourself and with the Lord. He will lift you up and help you reach your dreams.
---
I am not 100% sure if this qualified with @JonicaBradley 's writing prompt about Laziness. When I saw this prompt, my mother always called me as "lazy" first came out of my mind.
Just in case, you're interested to join this writing prompt, here are the rules: