Set of Questions that Let me Vent Out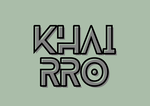 I am browsing for something to answer on the internet and here's what I found!
Questions Source: Here
1. You wake up suddenly in the middle of the night, what would be the scariest sound to hear after waking up?
For me, it's the sound of the footsteps of somebody. Let me share with you my creepy experience about it.
I am young at that time probably 9 or 10 years old when this happened. My siblings and I are left alone in our house one night because my father was invited by our neighbors to drink to celebrate a birthday while my mother is working far away from us. We are busy watching movies on the television until we get sleepy so my sister and I went to our parent's bedroom to sleep while my two brothers went to the second floor. In the middle of the night around 1:00 a.m, I was awakened by some footsteps coming down the stairs which are where my two brother sleeps. The steps are kinda slow, I thought it was just my older brother who wants to pee. So, I tried calling him.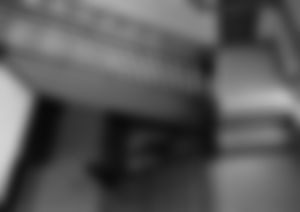 "Kuya! Kuya?" — "Brother! Brother?"
I said but I don't get any response. I sit on the bed and wait for him to answer back but I get none. Upon waiting, I heard that he went to our main room and switched on the light. With that, I stand up and exited our parent's room. I saw that the light in our room is on so I assumed that I am right, my older brother is there. With such bravery, I went inside our room and said...
"(Kuya?) Brother? What are you doing there?"
But did you know what is the scariest part? There is no one inside our room. Just me and the opened lightbulb that I didn't switch on in the first place. Upon realization, the fear suddenly crawled into my skin. I suddenly felt cold, I was so scared. The first thing that I did is to turn off the light and run like a madman going to our parent's room. I closed the door and never forgot to lock it. I jumped in bed, hugged my sister, and tried my best to sleep but that scary moment prevents me from doing so. So I muttered a prayer, then closed my eyes. Luckily, I fell asleep.
Tomorrow after that, I asked two of my brothers if any of them woke up last night. But they said they don't. That sends a tingle and creeps into my system again.
Ugh! I am having goosebumps while typing this and looking back on that creepy experience. Lucky me! That doesn't happen again. That's just one of my creepy experiences to share, more way to go and that's for next time.
2. What would be the consequences of a scientific discovery that extended the life span of humans to 500 years?
People who are hungry for money, power, and influence will surely take it to their advantage to live longer and do whatever they wanted. Imagine the corrupt government officials availing that discovery for their vision and convenience, high-profile criminals to continue what they desire, and war leaders who want to live an eternal life to own different nations. It will be chaotic. It will be a good scientific discovery but looking at the world we are living in today? I don't think it will leave a positive result.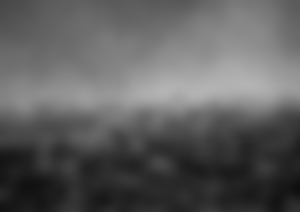 Death is part of us. It is inevitable. We are born to live for a while, we are also meant to die. That's the cycle of life, no one can ever change it.
3. What's the worst and best thing about being male?
This is the question that genuinely picked my interest to answer.
Let's proceed to the best thing first. I am being thankful for being male because I don't need to feel the pain every month whenever my period is coming up and I don't suffer from pain while giving birth. I saw a lot of women, from my friends, classmates, and even my sister who suffer from pain every month because of their period. I saw how they struggle and keep themselves strong despite of pain they are feeling. Sometimes that leads them to not attend school, file a leave from their work, and so on.
Giving birth is also painful. I can't imagine how much pain every mother felt when they gave birth. And that alone makes ms salute them more. Every mother is amazing!
Now, let's talk about the worst thing about being a male.
A lot of people thought that if you are born a man/male you are always strong. You are independent, you are not soft, you're not a crybaby unless you are gay, and you can handle everything that comes your way just because you are a man! If you don't then you're not a real man.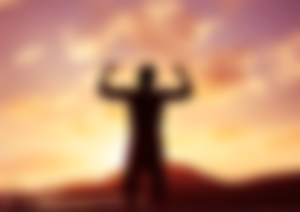 But I beg to disagree with this one. That standard is just a social construct made by our society. It just adds pressure to men.
Remember, men are also humans. We can feel different emotions. We are not always strong, sometimes we need someone to rely on and help us out. We are not always independent, sometimes we also need to be dependent on someone. We are not always hard as a rock, because we can be softy at times. We are not always happy, we also need to cry to vent out.
See? We are all human, and that means we all suffer. Equality for everyone, social construct shouldn't be exercised.
---
Images used on this article are MINE unless stated otherwise

Owners of the photos will always be credited.

Images that aren't mine will just be use as reference.
Lead Image and other banners was edited in Canva