Does 'Freedom' Mean We can Do Whatever we Want?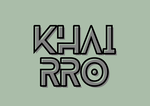 We all know that the Covid-19 cases here in the Philippines as of now are slowly decreasing, which is good news for each one of us. This news leads to the IATF —(Inter-Agency Task Force for the Management of Emerging Infectious Diseases) to allow 100% capacity in college, university in-person classes in Alert Level 1 areas, and that includes Manila where my university is located at.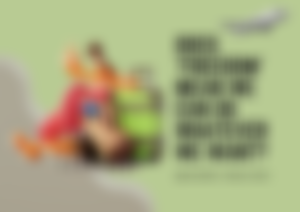 Hearing this news makes me and my friends excited to back into the old education system which is face-to-face classes that we missed for over two years. Who wouldn't, right? We all know how difficult it is to be in the new normal since not all individuals are privileged enough to sustain themselves in an online and modular setup. There are a lot of hindrances that can make 'us' the students lose their focus such as the environment they are in, freedom of access to using gadgets, and of course social media.
This news had been the talk of the town in our group chat, we talked about the possible things that we will do once our university allowed in-person classes and that includes renting an apartment and traveling to the places we planned to visit. Did you know that we have planned to go to a bar? It's funny to know, but yeah we have planned it already. Not to drink alcoholic beverages or meet up with random people but just to experience the things we are reading in stories and watching in movies. A petty reason, right?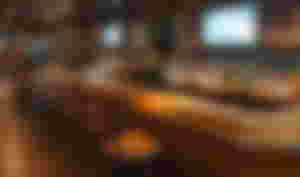 Aside from that, we came up to open the advantages and disadvantages of being separated from our parents. The first thing is we will be more independent and we will have more freedom. Since our parents will not be on our side when that happens, we will learn a lot of things in our life including budgeting, time management, securing our safety, and many more. No parents mean no restrictions, but do you think the freedom we will about to experience mean we can do whatever we wanted to do? That we will take advantage of it for our benefit? Our answer is a no. We all grow up with a respect to our parents, and we will not exchange temporary freedom and happiness to break their trust.
Freedom is something good to enjoy and appreciate but we should always remember that we should use it appropriately. Not because we are experiencing freedom today means we can do whatever we can think of. The best example of it is the current situation we are in. A lot of people nowadays are traveling and going to public places without minding that the pandemic is still present. Hundreds and thousands of people are joining rally campaigns for their chosen presidential candidates without minding the proper security protocol such as maintaining social distancing. See? When the government placed alert level 1 on different cities, eased the protocols, and the news declared the decreasing number of Covid cases, the people suddenly became complacent.
I can't help but think that after the election in May covid cases will rise again, lockdowns will be implemented, and face-to-face will not be possible. I just hope that it will not happen, this kind of setup sucks, to be honest. I want everything to go back to its original place. Is it hard to ask? Is it not possible?
"Responsibility is the price of freedom" — Elbert Hubbard
If we want everything to go back to normal, we should be responsible enough for our actions and decisions. If we can't do it, it's impossible to achieve freedom in this pandemic once again.
References:
---
Hi folks! It's nice to know that you have reached the end of this article again today. I am very grateful for your effort and continuous support in my blogging journey. I appreciate it so much!
To my new readers, if you find my articles worth reading and interesting enough you can like, comment, and subscribe to stay updated. I will gladly welcome you to be part of my journey in writing.
Thank you and till the next article! See yah!