"The lead image was the highest mountain peak in our place."
I should have to write about my beloved mother tonight but I decided to tour you for a while and give you a little glimpse to my birth place in the mountains.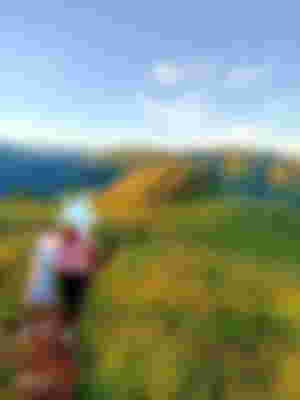 Very unique name of a small Barrio wherein I grow up and enjoy my childhood to the fullest. The picture above was where we started the hike to the mountains trail down to our little Barrio. There you can feel the cold breeze of the wind to your face and skin especially in ber months 'till february. From where the photo taken to the Barrio was almost an hour walk to a normal speed, but folk who used to hike just did it in just 25 to 35 minutes walking. That is normal they have a faster speed than those who are not used to climbed the mountain. We enjoyed hiking back and forth back then, after graduated from elementary we need to enroll to down town to study high school. I'm a kid of the 80's and 90's, way back to this years the area was just a vast grass mountains with less trees. During wet season you will witness the greenery of the place and when summer is approaching the color was slowly fading to brownish one in which the grass are too old already.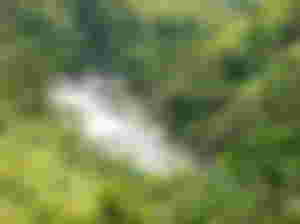 As you can see trees are abundant in the rivers, they used as sheds and shade to the water sources. When I was a kid and during growing up we used to come here for a few days camping, old folks catches fish and dried them at the top of the stones to store them for future used and sometimes brought down to the center and sell for money. We as kids used to swim to the clear water of the river and help our oldies dried their catched fish. And at the same time collected them after sundown. Granny and I sometimes goes here together and after a day or two we climbed up the mountain and trail our way to the high way to down town, and along the way we sell her dried fish to the people we passed by to accumulate additional money to buy for our daily needs. Granny frequently did this during town fiestas to meet her old time friends in the down town.
Sometimes walking for almost a day to down town was very tiring especially if you have no other companion to talk to while walking. Transportation in our place before was very scarce, there was a jeepney who coming but in scheduled day only. And beside I was not comfortable riding jeepney before, I have a motion sickness that cause me to vomit everytime that I rode a moving vehicles.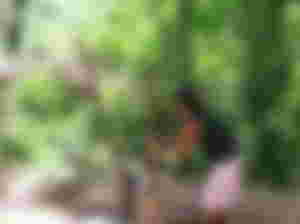 We are a human machine you know? Maybe it's your first time seeing picture like this. that pagbabayo was already the second stage of grinding the rice, the first step was removing the rice grain from its stalk through slightly heavy wooden tool just like the one which the Auntie holding on but it is done on a flat covered surface. Then after that they will separate the the husk from the grain to be pounding again in order to removed those rice covers. That way we removed the the grain cover in order to have rice to cooked in every meal. My mother was very strong that she can finished and accumulate a 30 to 50 kilos of rice in a day. We helped her too, to do the job for a faster worked to be done. The Auntie in the picture seems alone doing it so I'm sure she just finished a lil bit kilos of rice.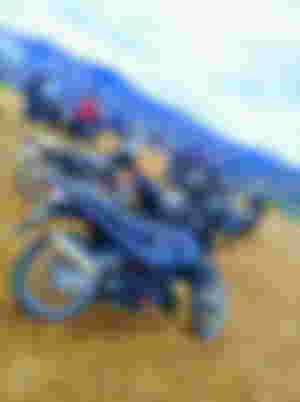 Time flies fast! When I was just a kid only regular travellers was one that you can see around this area before, it was so silent and peaceful place to meditate and no one will disturbed you from your deep thinking and soul searching. But now a days many tourist are coming from the local and even foreigners are drawn to its beauty and keep coming to witness the serenity of nature. Sadly, I lived there before but not able to witness the changes when they started to developed the place. Many local artist also visited it, and features to some bloggers site like Byahe ni Drew and many more. We used to kill time here before after a long walk from down town. The view of the Sunset here was so cool and majestic to watch as the sun goes down and kiss the vast land.
It was located in the nearby Baranggay of our town.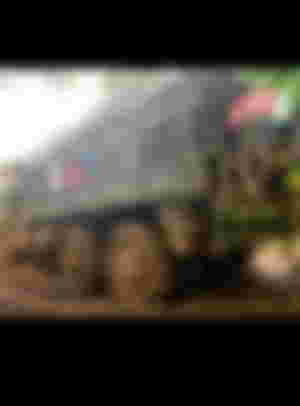 You see it right? Did you noticed the heavy duty steel chain on the wheel? Yeah! That one! They need to put that to the wheels in order to give support and prevent the wheels to slide in the muddy and slippery terrain way up to the mountain. This occurrence was every rainy season. But I heard that the construction of a concrete road was on going already, I hope that they will finish as soon as possible so that people who want to visit the site will be convenient in their travel to the place.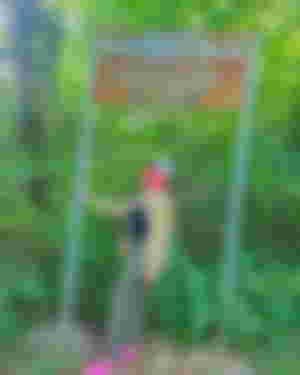 Sadly, I'm a native there but not able to visit this beautiful place, I have gone to the Barangay that covering the place but no chanced to see this before. That is why when this pandemic ends, I will try my best to go home in my home town to visit and submerge myself to this beautiful body of water.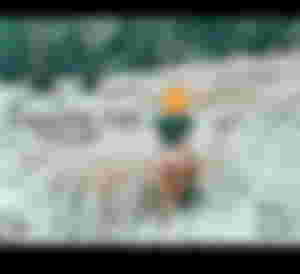 As you can see the water from the falls was so clear. How I wish to be here with my family and spend a day in this luscious nature.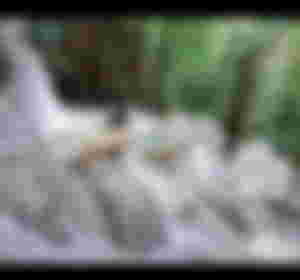 Side view of the majestic beauty of Kaparkan falls. It was a terraces falls carved by nature to its finest craft. To be with nature was so relaxing and rejuvenating to our body and soul. I envy those folk who had have gone and enjoy their vacation here.
Our place has so much to offer in terms of natural beauty. Those I shared was just a few of it. Because I myself did not experienced and had a chanced to visit most of those site.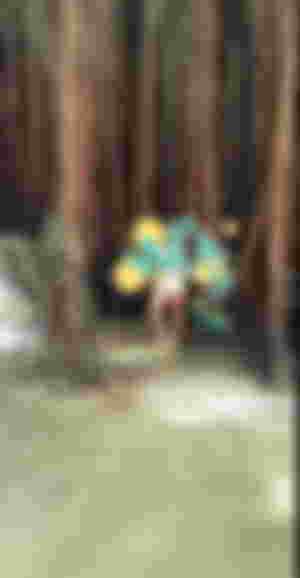 If you want to know more about our town feel free to visit their fb page.
https://www.facebook.com/pages/Tineg-Abra/109544265738238
Bonus photo was Brgy. ANAYAN one of the farthest Barangay of our town.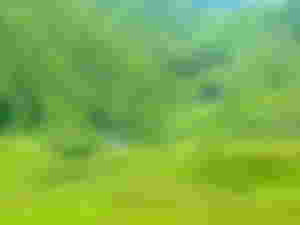 I can proudly said that the people in our place was very hospitable and humble especially to visitors. They will give all what they have just to show how grateful they are during your visit.
Hope you enjoy reading my shared story of my simple abode in the mountain. And Here I am again your wanna be writer saying thank you for all your support. Comment and likes plus subscribe are very much welcome. See you to my next article again. Thank you! Thank you as always!