Who Will Be The Next Leader Of The Philippines?
Monday, May 9, 2022
People of the Philippines now are very busy because today is the national election. The day that we will gonna choose the next leaders who can serve and protect us for 6 years of their term. Leaders that has a potential to rule the country without anomaly and of course with a vision of a good future.
Running candidates swear their word until their last campaign, that once people vote them "Better changes is coming."
"There will no more poor Filipino once I take the lead. I will give new houses for you all"
"We will create more jobs so no one will gonna force to leave to work abroad."
"We will raise the wages and decrease goods prices"
These are some of their sugar-coated promises that many think will not going to be done once they sit to their positions. And for sure the changes they said will gonna be different from their promise platforms. Well, this is not new and I bet in other country happens too. Their plans are good but people wants actions. We hope that the new selected leaders will rule the country as a loving and steadfast father or mother to their countrymen. That they will do everything for us not to be neglected just like they said in the very beginning.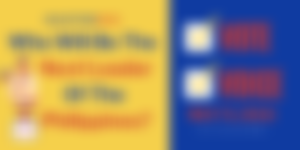 Lead Image edited in Canva
Before 12 midnight ticks the result will come out and surely the winners will jump out of joy while others will feel bitter but I'm afraid if it would go to worst. Because the supporters of other team threat that they will declaring a strike once their opponent win, cause they think their rival will surely cheat. Whew! I just hope not.
Anyways, I didn't vote today even I'm eligible because I saw the crowded people in the news who went to the voting area where I will go. I had to be more careful because I need to be negative to my medical soon that is requirement to my application abroad.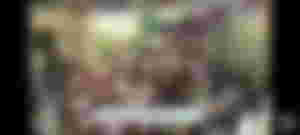 Screenshot Source GMA News
See! No health protocols were followed. They are not that strict because they need a vote but once they got a result expect that they will "very" concern again with people's "health".
Another reason why I didn't come because I don't want to see the faces of my relatives. We were on the same polling place and I don't want them to have an idea about me now. For what, right?
But I still have 3 hours to think if I will go.
Goodluck to this country! I hope the selected leaders will have a good intention to the power they will receive and never use it for their own sake.
May the Lord guide and guard us all.
---