Since I read some articles of Ate @Jane , @George_Dee about alcohol and what they were like when they were drunk, I decided to share my story that was related to their topic.
Do you have a best friend? Are you still friends till now? Did you fight sometimes? How did your relationship last? Tell me your story too.
My College Girlfriend
I'm an introvert, but I can get along with others. I know to get socialized which is I need to because I'm now in college. This world is not for the shy and weak people. Teachers in college will not please you, you will please them.
I get close to this girl Cindy when we were in 3rd-year college. She was a working student like me. She is working in a fast-food chain, in Greenwich and I am in Jollibee. She was always tired and I witness it every day she entered the school. I am a person that if I see and feel that you are like me I wanted to be your friend.
We are comfortable with each other and became best friends, plus 2 guys added. They are so annoying in class but they treat us kind. They are also my classmate in the same course. So we became 4. Our callsign is (BAKS) We are so happy before. We found ourselves a shoulder to lean on.
Cindy is bisexual. She had a relationship with the girl for 3 years, Diane. Her girlfriend doesn't want to hang out with us if we are with our guy friends. So Cindy always lies to Diane if she's with us.
When I moved here in my apartment, I always invite Cindy, at first its okay with Diane. I treat her like my sister. I always share my personal things and give to her what I have, and because of that Diane got jealous. She thinks I like Cindy.
There is a new friend added to our circle, Mj. He is our schoolmate and his course is different from ours. We became 5. MJ loves to drink alcohol. He always invites us to go to their house after class. That day I learn how to drink alcohol.
Cindy was so close to our 3 guy friends, Mj, Kyle, and Stephen. They sit at the back of our class. Maybe because she has a heart like a guy too? But when she's sitting next to me or she is in my house I always make her feel like a girl, 'coz she is a girl!
I love these writers. Check their articles too <3
What happened to me when I was drunk?
1st try - At My House -Brandy Liquor
After 5 shots I cried. It feels like my throat got burned and it tastes so bad! I can't make it to enter school because of that. I'm bedridden for one whole day. Oh! No not in bed, in the comfort room.
That day Cindy and MJ sleep in my house. I didn't think and put malice even they were lying close. They were like my siblings and it's okay.
2nd try - School Year End Party - Cocktail Towers
I and Kyle only join the party because Cindy needs to buy a suitcase for her girlfriend Diane. MJ and Stephen accompany her. I love the drinks because they taste like juice but the alcohol slowly hitting me. I go back and forth in the restroom and Kyle notices me when suddenly I fall down and some guy at the bar helps me. He runs towards me and said he will take me home. When we are in the vehicle I vomited. He was so stressed to take care of me, he knows I don't want to be touched if I wasn't drunk. He hesitated to assist me.
When we were close to my house he decided not to bring me there because he was ashamed of my neighbors to see him taking me home. He called Cindy, which is at the house of MJ. Stephen was there too. So, we rode a tricycle go to the house of MJ.
Kyle almost got into trouble because of me. I suddenly get off in the tricycle and told him I want to go home. He said I told him that the way is not going to Mj's House. I cried he said and the driver got alarmed. When the driver drops us off, he said I'm still crying and insisting him to take me home. Some men come to us and told him that "Bro, I think that girl wants to go home" He is nervous and told them that "Yes, I'm taking her home bro. Our friends will fetch us here" Those men didn't leave until Mj and Cindy arrived.
He told me everything the next day I wake up and want to curse me.
3rd try - Night Swimming - Brandy Liquor
We notice Cindy and Mj are missing they were somewhere talking and we didn't mind it.
Kyle was stress again because I slipped and fall down my eyeglasses were broken that night. Also, I almost got drowned because I slipped again this time in the pool.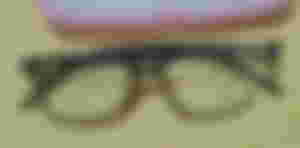 The next day I suffer. I don't have eyeglasses.
Fast Foward to the scenario
MJ's classmate Dave, invites me to their house. Dave is also a friend of mine, because of boredom I went to their house. MJ is there and his other classmate which is my friend too. I didn't know that they will plan to drink that day and even I refuse they will insist. I told myself okay I will drink a little and I forgot that little of mine will be a nightmare.
Cindy: Do you know what you did last night?
Me: What?
Cindy: You kissed MJ
Me: WHAT?!
Cindy: He was crying.
Me: HUH?! I was with Dave.
Cindy: You're with MJ. He was crying when I arrived.
Me: What did he say?
Cindy: You kissed him suddenly.
Me: I don't know.
Cindy: He is mad at you.
I was ashamed that I didn't know what happens. I cant defend myself that I didn't do it because Cindy believes what MJ said.
Since then Mj change, Cindy too. It feels like they hiding something from me. I apologized to MJ if I did that but I was still puzzled from that night. Why did he cry? What did I do to make him cry? Because I kissed him? He cried when Cindy got arrived? He can go out if he wants to but why he didn't do it? He waits until Cindy comes.
Days passed I figured out why Cindy change. They have a mutual understanding. They are secretly dating that's why Cindy is always at MJ's house. Cindy admits it when she comes to my house. She cried, she said she wanted to tell me about it because if they are not okay she has someone can talk to. She broke up with her 3 years relationship with Diane.
Last February I celebrated my birthday together with Dave. His classmates and some of my classmates went there. It is a day and night swimming party. I arrived in the evening because I have a shift at work earlier. Cindy has too. When I arrived there MJ want's to go home because he said he needs to take care of his niece, her sister is going to work. But the truth is Cindy doesn't want to go to my birthday. I cried that day. My 2 best friends were not there. My best friend Cindy that I used to treat like a sister leaves me.
Kyle and Stephen were there. They didn't leave me even though I always hate them for being so naughty.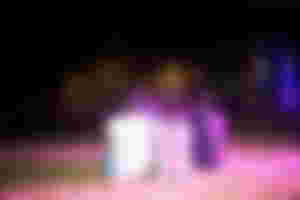 Thank you for staying baks <3
Dave and Stephen know what happens. Dave said I should not think of it because it's MJ's drama to convince Cindy. While Kyle said before when they are drinking at MJ's house, MJ opens up to him that he has arrear to me and that clears up my mind he just used me to get Cindy's heart and make me look stupid.
Have I lost my best friend? Or she just lost herself and got fooled by selfish love?
We already graduated but we never talked anymore </3
Drink Moderately.
Don't drink if you really can't.
All feedback whether it is negative is acceptable.
Thanks to the Moderator of the Open For All community to allow my article to be auto-approved.
© Lead Image Edited in canva.com
Names that I used for the characters of my friend are alias only
Kelzy Speaks
My Recent Articles you might like: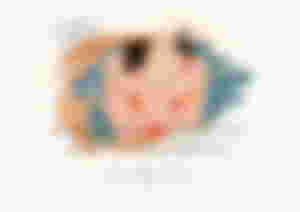 Big Boobs Shaming and Harrassment