Ginisang Monggo On Wednesday
Thinking about what to cook every day is a struggling task for me since my sister lives with me. She's a picky eater and I feel bad every time she shows no appetite to eat. Of course hello? We're not that rich to buy costly viands every day. So to avoid a feud, I ask her first what dish she wants to eat, and if suits our budget, I buy it.
Earlier today she asked me if I know how to cook Ginisang Monggo cause she craves it when she saw it on Tiktok. I didn't respond for a sec and think if I had tried it before and remembered I haven't ever. I browsed Youtube and watch tutorials on how to cook it and when I knew that it was cheap and easy, I agreed that it will be our dish. I quickly prepared myself to go outside and buy the ingredients needed.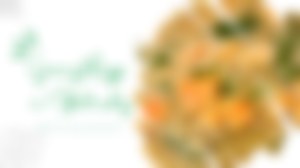 Lead Image edited in Canva
---
Monggo (Mung beans)

Chicharon

Garlic

Onion

Tomatoes

Ampalaya leaves
These are the main ingredients that I need to cook the Ginisang Monggo.
First I washed the mung beans and remove the floating particles that looks dirt. I let it soak for 1 hour to soften the seeds so it won't consume a lot of time to simmer (as per the vlogger teach).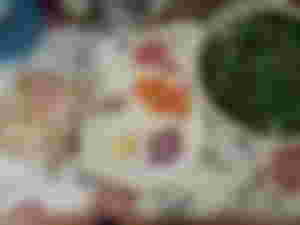 While waiting, I prepared the others. I sliced the garlic, onion, and tomatoes. I also removed the leaves of the sweet potato from its stem. Yes, you read it right! I used sweet potato leaves as an alternative to Ampalaya leaves. They say it's only available every Friday.
I don't know why it become a tradition here where cooking Monggo is served only every Friday. Why not cook it on other days? So I searched online and found witty answers. They say since it's weekend already and no work the next day they have time to massage their knees haha lol cause Monggo is rich in protein and too much eating of it will trigger your bones. (Magkakarayuma ka be! Lol)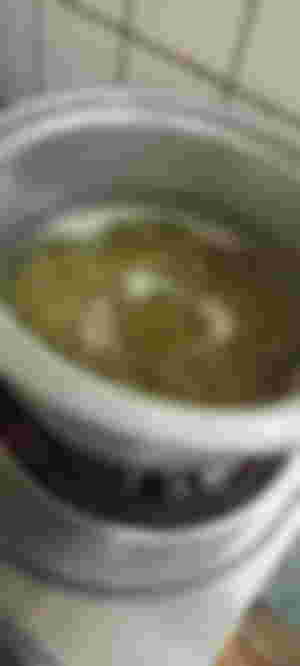 1 hour past then I transfer the mung beans to the cauldron. I simmer it in a medium heat and waited to be softened. I checked it after 30 minutes and see it's already cooked then I proceed to the next step.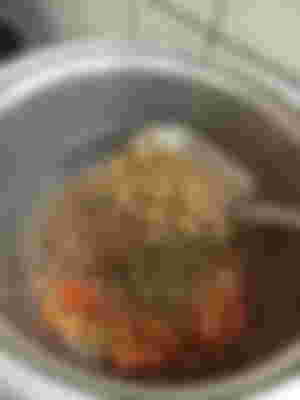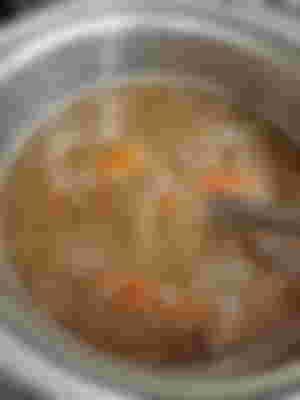 I sauteed first the onion, and next the garlic and tomatoes. When it's already brownish I put the cooked mung beans and mixed them. After a minute I put water and season it with salt and pepper. Then cover it and let it boil again.
When it started to boil I taste it and feel something is missing. I watched the tutorial again and forgot to put Chicken Knorr cubes (flavored seasoning). When the taste is perfect, I put the sweet potato leaves. After a minute I put the Chicharon, and then turn off the heat.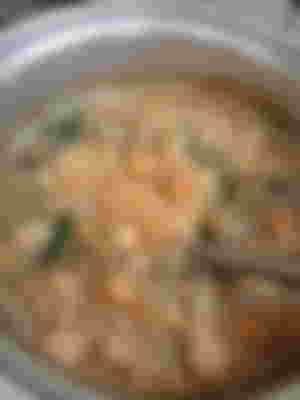 And tadaaa! Here's a delicious Ginisang Monggo on Wednesday. Hehe!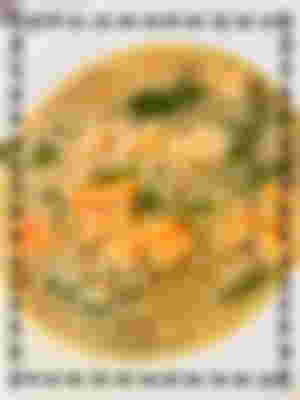 Photo edited in Canva
I read that the majority answer why Monggo is served only on Friday is because Catholics believed that Friday should be No-Meat Day as a sacrifice. Jesus died that day so feasting is kinda disrespectful. I feel guilty on the days I eat a lot huhu!
But that tradition seems not really consistent. If Monggo is only served on Friday because it's "No-Meat Day" then why do they put Chicharon (deep-fried pork) on it? I also taste other versions where they put real pork and shrimp. Hmm...
Anyways, I didn't write this article to argue with that beliefs because I'm weak in debate. I just want to share that you can still serve Monggo not only on Fridays, but in any day you like, especially when you're really on tight. But just be moderate. Ehe!
Thanks for reading! :)
---
noise.cash • noise.app • Peak.D • Steemit • Twitter
---