Battle Against My Fate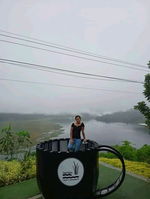 One week since I wasn't able to post article online. It's been awhile since I wasn't able to interact other people in this platform and it's been so long days since I don't know what happened to my account, it makes me worried that what if my BCH was decreased. What if my account wasn't there already and many more what if until all what if turns to surprised.
Wow! my sponsors box from empty are already filled in.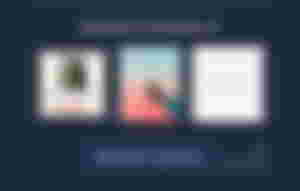 @BCH_LOVER and @Adobe101 thank you for giving me an opportunity and strength to do more in this platform. I do everything I can I promise. HAHA To all who read this article kindly click this two person for lots of knowledgeable and amazing articles. God bless and love lots.
All newly born babies has different stories about when, how, where and why they born in this world. Some inspire us and some are the opposite. I was born that my body color was violet and have a weak heart, I was rushed in a hospital every time I'm sick, that's why they cared me most. Luckily my body color back to normal. When I was infant I already have a broken rib near my heart because my brother accidentally fall down that hit my body, and maybe that was my fate. My parents and my husband treat me well, I wasn't allowed to do things that looks heavy for them. People around think I was the person live in good condition because of very well treatment. But "NO" it doesn't help me to boost myself, I hate how they treat me. Although I like it honestly at first but not when the time goes by. It's only felt and think me that I have a disability I wasn't do things freely like a normal one.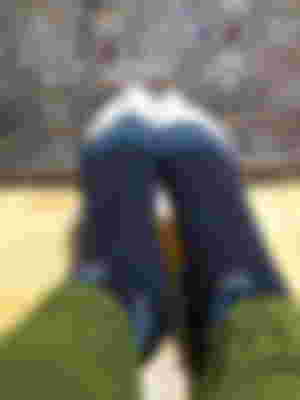 One week ago I wasn't able to appear or interact online, I experienced unexplained fever my body temperature went up and down from time to time. My body was shaking like I have my own earthquake inside my body, my head and whole body are in so much pain that result to sleepless nights. My husband want me to go to hospital but I refused several times I don't want because of the following reasons;
HOSPITAL HISTORY
Hospitals (public or private) with complete equipment, machines, medical supplies and professional doctors are far from where I live. Doctors and other professional in different field of medicines sometimes they aren't treat you well if you don't look like rich or have enough money to pay for they services (I know every country have that kind of issues), some hospitals honestly need down payment first. There are also who unmannered medical personnel honestly even if they are educated person. I don't really like to be in hospital for so long I don't want to see people again who suffered so much for they illnesses yet no one prioritize and neglected to cure first. I don't want to see again person who abandoned by their love ones because what so ever reason. I don't want to see people dying in front or in my hospital bed side. I was been in hospital two times for illness treatment and Operation.
I will write article soon about that operation, I hope you will love to wait and know it.
MONEY
Of course hospitalization wasn't free especially in my country we needed to pay for everything but here's the best in my region there's a lot of foundation or charity groups that's helps to lessen bills. Yet I don't want to be in hospital we still need enough money to buy foods, personal necessities, transportation fare and many more expenses. I don't have enough savings to pay for all bills and expenses, most of all I don't want to go out in hospital yet still in sick because of debt.
TIME
For a mother, time is so precious everything is so dark for me when I'm far from my daughter. Way back last year I was admitted for Urinary Tract Infection I only saw her through video call yet for me it wasn't enough. I really missed her. I think I wasted so much time. Waste time that supposed to be time for work or for families.
Choices are always there and it is up to you whatever you choose. People around you knows everything than you, you are the patient either you like it or not you need to go to hospital for check-up or for admitting inside. I prefer to stay at home for the reason that I know this time I'll beat this illness. Anyway hospitals are still the best to cure anything we suffered in our body (mild or worst) they have the best professional doctors, machines, equipment, tools and medical supplies.
Lot of people even my relatives before said that I won't last long in this planet because of my unknown condition yet no one knows about yourself only you. Way back before I born hospitals are not like nowadays who have lots of newly equipment's and machines to know more about what we suffered inside our bodies; viruses and other micro organisms that affect our health. You only need to stand for yourself and fight about your own fate. You're the only one who have the power to control and fight back about all your invisible or visible battles. Luckily and praise God those whole skin body covered with color violet doesn't returned, I only saw spotted bruises yet it's normal for me. Bruises in my body only means that my menstruation is approaching or I'm anemic.
DISCLAIMER: All I wrote in this article are base on my own experiences and opinion. It doesn't mean you don't need to go for hospitalization. If you think you can't handle your illness you must need to go to near by hospital.
Thank you for reading my whole article. I hope you still have some time to read my other articles. May God bless you all. Keep safe and take care of yourself! ❤️
https://read.cash/@Kalopsia_11/newbie-kalopsia-11-91e20078
https://read.cash/@Kalopsia_11/last-name-fathers-pride-d46872d0
https://read.cash/@Kalopsia_11/nickname-choice-059882e2
https://read.cash/@Kalopsia_11/brides-number-37cdefb9
I'm back mag-iingay na ulit 😂