Interview On why ladies date fraudsters
Hey guys!
Friday went well on my side with heavy downpour around evening time and that put a pause on the movement of people except those with car. I used the moment to meditate on a topic to write and I found one. I did an interview on one of the female staffs about dating an internet fr*udster and her response got me thinking. You wanna know what she said? Chill, keep reading.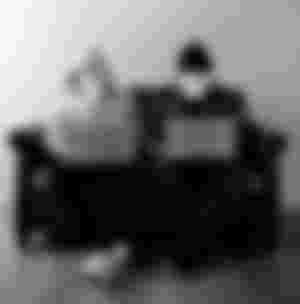 [In this article I'd be using the common name for internet fraudsters in my country. They're popularly knows as YAHOO BOYS]
Okay let's talk about ladies dating yahooo boys.
It's so clear that majority of ladies fall in the category of dating Yahoo boys and they all behave to look over it as it's normal.
Some go along to say "if we all refuse to date them, how will they see wife to marry?".
That's to say they're saying Yahoo boys to do them a favor.
Some would say also that;
If you get get closer to these people, you'd know that they can't harm a fly, lots of them are down to heart and loveable. They're not bad as people do refer them to be.
Some would also go to the extent of comparing their ways of life to that of commitment to church and God, like;
Most of these Yahoo boys are not bad as people see them, they know God and respect God to the point of being committed to church activities. Most of them are singers in church and tell me why someone like that would harm me or endanger my life when we are dating?
And commonest reason goes like;
As long as money is coming out and he's meeting my needs, I don't care where the source is. If you think of it well you'll see that the money they are collecting from the foreigners are actually out money.lol.

And also, the economy as really changed and it's now based on the survival of the fittest and being fit in the economy is not a crime. So tell me why won't I date such person to escape the economic hardship?
These are summary of some basic reasons why ladies still go for Yahoo boys with their full attention.
Thank you sponsors ✌️
________________________
Okay, let's talk about THE INTERVIEW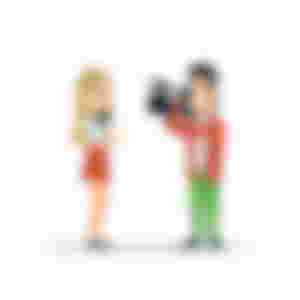 I walked up to one of the ladies to ask her if she would date a Yahoo boy if opportunity present itself. She smiled and told me she has dated a Yahoo boy before
And she boldly answered YES.
I wasn't surprised because I expected the answer. I went further to ask her about why she'd date a Yahoo guy even though she knows all the things the guy is involved with. And look at her replies
I would date a Yahoo guy if only he has not really gotten "DEEP" into it.
Oh! She meant terms and condition applies.
I went further to ask her what she meant by "not gotten deep" and she took me on a ride of explanations;
I meant if the guy has not soiled his hand with blood as those at the top do.

I know 90% of them are into devilish acts and it's rare to see a serious one(that's steadily cashing out) without getting involved in rituals, so I'll say even if he's going into rituals, he shouldn't go deep but just wove around the surface, such as submitting handkerchiefs & used pads and not beheading someone or buying human parts from vendors🙆
Jezzzz! I love as she opened up to all my questions. Those instances of handkerchiefs and pads, I was the one that gave her clue on what they do and she was concuring.
I went further to ask her if the "not so deep" she meant includes her boyfriend undergoing training from HK house?(HK HOUSE is an abode set by a bigger boss to gather young ones on a daily tutor about internet fraud).
She said it's okay for her boyfriend to undergo training in the HK house but won't take it if her boyfriend owns the HK house. I asked her why and she replied that HK bosses have been into the deep of it(rituals) and that means that even the house must have undergone some ritual for such a place. I just weak!
________________________
Now;
I know a lot of you will be saying she's out of her mind to have accepted to date a Yahoo guy and agrees to play along with the rules she stated, but do you know that 80% of ladies in my country are worst than this? If you ask some, they'll pretend and give you a fine answer pleasing to the heart but deep down they know what they're capable of.
I'm not judging anyone because we all know what's good and bad. If I choose to judge, I have a lot of people that will laugh at me and say "be there and suffering, your mate are doing fraud".🤦
Infact this aspect of Yahoo boys have made genuine love to be so scarce, just few of the ladies are willing to date out of money. Or is this love still real at your side?
Let's call a spade a spade!
Internet fraud is evil.
I wanted to continue and shake a table here, but the table is carrying a community. You gerrit?
Thank you for reading
13th May 2022