Hello beautiful people!
You remember when I made an article about my trading skill, I invested $20 on BCH at $134 and within few minutes of investment, BCH drastically went down. I regretted my action but I was left with no option than to leave it and hope for a miracle.
Yesterday, a miracle happened. Immediately I noticed the increase in BCH's price I placed my sell order at $134. I was so happy to have collected back my money yesterday without loss.
Trading is not for the weak😄
Thank you sponsors💝
________________________
An event that happened at my street yesterday birthed this topic.
For a very long while I haven't heard about the operation of cultist in town unlike some years ago that almost every single male youth belong to one cult group or the other. I had friends those days that persuaded me to join their group even when they knew me as a church person, some even told me that it'll be advantageous to them to have me in their midst...I didn't know what they were thinking🤔
It was around 9:00am yesterday when I heard the noise of people on the road because my house is close to the road, I thought it was a political rally(campaign) because the noises were heavy. I went out to the road to observe what was going on and lo & behold, I met youths on black dresses with red barret. I needed no one to tell me that they were cultist. I checked around to see if there is an ambulance but I didn't see any because my mind assured me that it must be because of burial that made them to storm the street.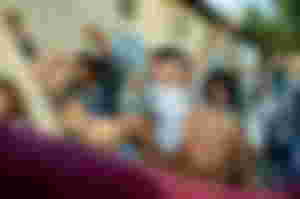 Before we knew it, some of them rushed to were we were stsnding with anger and with that tempo we took race to run for our dear lives. We saw them beating and smashing a young guy that was just passing on his own, while they were beating the guy, we were peeping from a corner. I don't know why they were beating the guy, so I asked the people around to interprete what they were saying while beating the guy…I'm not an indigene of the town so I don't understsnce their language.
They said the guy that got beaten is a member of the cult and didn't come out to join them in the rally. Haaa! I'm sure the guy was shy to identify with them or let's say he doesn't want people to know that he belongs to a cult…especially his parents if his parents live in the town.
I later found out that it was a burial of their leader they were doing.
I was surprised because I have not heard of cultism for a while, especially with the rampamt increase in internet fraud. Who wants to go into cultism again these days when internet fraud is there? Lol🤣.
But I was wrong, people still fancy cultism. I'm yet to see the benefit of cultism especially when it doesn't generate money. I know people go into it all in the name of getting 'some protection' but it doesn't always work because most of them end their lives in the process.
Cultism versus internet fraud.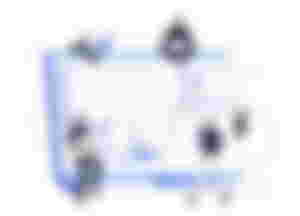 There was a certain time ago I was having a chitchat with an erdely man in a neighboring compound, he made mention of how robbery has reduced in the town because of the introduction of internet fraud. We took some deep analysis on it and it was very true.
Before now, if a student has a system(laptop) he hides it from many people because ones many people are aware, information will fly and he'd be robbed.
Before now we used to hear about breaking of houses at night to rob, but all these are now limited.
I remembered when I was robbed of my freshly prepared pot of soup. It sounds funny, right? It happened but that's a story for another day. This is to show you how rampant thieving and robbery were in those days in the community... it's a student environment
But now, things have changed, we no longer hear of such reports except it's a big time robbery.
So the man is saying in essence that he prefers this era of internet fraud to the era of cultism…ofcourse most of those robbery are done by group of hungry cultists.
I don't blame him though, when you are faced to choose between satan and devil (or are they the same?🙄) you'll choose the one with less disadvantages to you. Lol
Thanks for reading💝💝💝
10th September 2022