6 September 2021, Somewhere in the Metaverse - UplandDood (@Just1Dood)
Written on 3 September 2021
Just a couple of days ago, we have entered the last quarter of 2021. In less than 4 months' time, we'll be singing "Aude Lang Syne", hopefully not alone under lockdown, bidding 2021 goodbye forever.
It was also a few days back that I'd written in my August & First BCH Report Card documenting my performance. Laying those results out had put things into perspective a little for me.
For one, it was the best month for me since joining a little more than 11 months ago. To be fair, I've only started writing consistently since the end of June 2021. Like most, a big portion of the income came from the much loved RandomRewarder and he'd only started visiting me from late July. If I didn't know any better, I'd have thought it was the Pizza that had attracted him. From then on, he'd been regular. I guessed the Pizzas served was to his satisfaction.
Back to the August results. This has lifted up my spirit and the possibility that it could be better...hence a #BetterSeptember.
It had evolved out of a noise.cash post with @Pichi28, and became a hashtag battle cry for September.
Drawing from life experience, the last stretch is always the toughest. Completing that project, working on a proper conclusion, that last mile for a marathon runner, etc. We can see the finishing line and can picture it in our minds but the thought of a little bit more left to be done to reach it can be disheartening. I have many such personal projects. They all died at the 3/4 mile.
Though last month was a good month for me, it was also last month that I've personally started feeling the effect of the pandemic. There were days that I had just felt very lethargic. There was no interest and motivation to do anything. I have this strong longing to go out for a movie, a meal at a restaurant, or a cup of coffee brewed from freshly ground coffee beans in a cafe that roasts their own beans. That says a lot coming from an introvert. I have always preferred the comfort and quietness of home. For me, home is the best. It is a safe haven.
Something needed to be done to perk up my spirit. I needed that little bit of refreshing water spray to get me going for the last stretch. More than that, I needed those cheers to get me through to the finishing line.
Out of that desire to be uplifted, I thought maybe it's a great idea to have a cheer for September. We can make it better. We can be more supportive. We can be more forgiving. We can be more understanding. We can be better Readers. We can be better Noisers. We can all have a #BetterSeptember!
This led to the shameless self-appointment of the September Ambassador. You can see the self-appointment post here at noise.cash.
It has also led to an initial "so stupid, it's good*" post here on a Better September guideline by this Ambassador. It has confused some as you can see in the comments after that post. As if that wasn't enough, this Ambassador further went on to post an updated version complete with a Better September Calendar at noise.cash.
*So Stupid, It's Good: Incidentally, I'd published an article with that title on 4 September. You can look it up on your own.
In concluding this article, I hope that we'll all cheer on one another as we sprint towards the end of the last quarter of 2021. Let September begins this last quarter with good cheers.
With that, I wish everyone who has set a goal this month exceeds their expectations.
Thank you for reading & ...
Towards a #BetterSeptember!

Sources:
Header Image designed with Canva.com templates
All Rights Reserved ©2021 UplandDood | #ClubBrokeBCH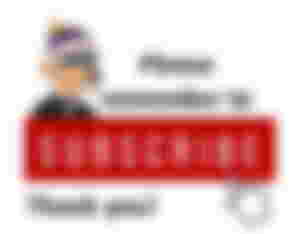 Thank you again for dropping by. Have fun with English. Remember to share your experience in the comment section.
Do drop by to say hi at my following addresses. I promise I'll be at home :)
NoiseCash: UplandDood
Twitter: UplandDood
Publish0x: UplandDood (link takes you to site. You'll have to search for UplandDood to find me)