September 1, 2021
BER months have arrived. If you are in the Philippines, this means cooler nights and Christmas songs. Yes, as early as September you can hear Christmas songs being played on the radio.
Jose Mari Chan's Christmas in Our Hearts is the most famous Christmas song that even little children can sing along with him. I shared Youtube link below just in case you haven't heard it yet.
https://www.youtube.com/watch?v=XNeRlT-gR6U
But before moving forward to the BER months, allow me to look back how I fared in August.
And as same as with other publishers here who made a summary of their monthly accomplishments, this is not to brag but to serve as motivation for the newbies.
This is also for me to look back on my achievements.
READ.CASH
Together with @fantagira, we again set a goal for August. Our goal is the same as that of July which was $150. I was skeptical at first in setting the same goal as I was a few dollars shy away with reaching our goal in July. But then setting a goal serves as a motivation to continue writing so I agreed to it.
Although writing is fun but being compensated for it is funnier.  😁😍
Another goal was to write at least once a day. I cannot do the same as others who were able to write more than 1 article a day. My brain just freezes and will not work after one article is published. Sometimes I just do my fingers do the talking. I just re-read what it wrote, deleting some along the way.
So, finally, August has ended and here is the table of my achievement for the month.
I have not achieved my goal of writing once a day. I have several misses. There are just more important happenings in daily life that has to be prioritized.
But then my goal of earning $150 for the month has been achieved. This is a motivation to do more. I hope the BER months will be good to all of us.
I would like to thank all of you who cares to read my sometimes no brainer, nonsense articles, who gives a thumbs-up even if it does not deserve one and my heartfelt gratitude to those who leaves an upvote before moving on. Your visits and comments are highly appreciated.
 NOISE.CASH
I have not set a goal for my noise.cash. I am not active in my new account as I was with the old one. I am afraid that I might be marked as spam again and my hearts will not have any values. So for now I just post once or twice a day and comments on articles that I happen to pass by.
I usually visits noise during the night when I am about to drift off to dreamland. This is my relaxing time.
But surprisingly, upon checking my bitcoin wallet, I reached an average of a dollar a day.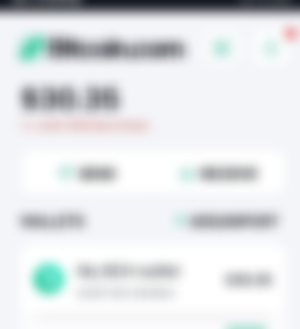 This includes my winning from @panky 's BCH lottery. Thanks for that. It was fun while it lasted.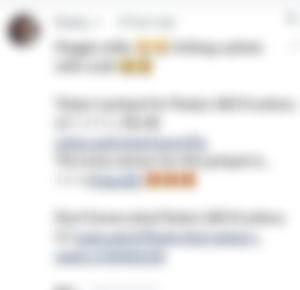 I'll try to be more active this BER months. Maybe, like it was before, wherein I earned $3 – 5 a day.
Both accounts will be withdrawn and transferred to coins wallet so that I will start fresh for September.
BCH TRADING
With the up and down trend of BCH in the month of August, I had fun trading with my BCH. The earnings thru trading for the month of August is higher than that of July as the BCH was so erratic in August. I almost have to check by few hours interval just to get the best time to buy or sell.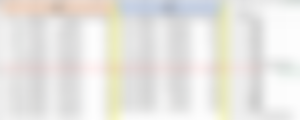 With the downtrend of BCH today, it would be best to buy and stock for future selling for the month of September.
I am chunking out the amount that I buy by 500's. This is to make sure that I have enough left just in case the trend goes down for more.
SPONSORSHIPS
The month of August saw me sponsoring a lot of read writers. This is the first time that I have sponsored article writers as I just learned how to. And because this is my first time I had gone on a sponsorship spree.
I sponsored 15 writers for the month of August. 👏👏👏
I left some BCH when I withdraw my August earnings. This will be used to renew sponsorships and sponsor new ones.
What's in store for September?
If God wills and continue to give me good health, I will definitely write for more. I really hope I can fulfill the once a day article published.
I will stick to the $150 goal as I am not that confident yet for a higher goal. Unless Mr. @MarcDeMesel gives a surprise visit. Hahaha… Wishful thinking!
There will be more sponsorships to come too. Will give a visit to more articles that I have not subscribed yet.
I hope for BCH to spike up higher and higher as I have made bad decisions with my BCH before. They need to be sold higher than what I have bought them.
########################################################
That's all for now folks.
Thanks for dropping by.
I am forever grateful to these beautiful people who extends their support and love. You guys ROCK!
Thanks for the 🧡🧡🧡.