November 27, 2021
Christmas is just around the corner, in fact it is just a month away now.
Gift giving has been and is my happiness during this season. I love to shop for gifts but I hate the wrapping part. Good thing that I have my daughters to rely on for this, especially Danie. She really loves to wrap things up.
But this year is different. I bought some gifts and asked for a paper bag from the store where I bought them. In this way I don't have to wrap them individually but just place them straight to the paper bag and seal it.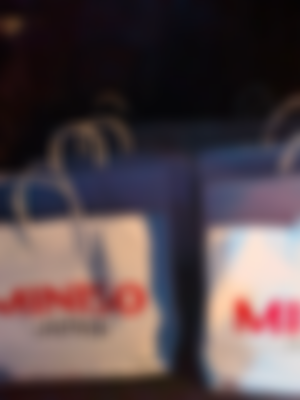 Since I started working in my current employer, I made a list of the people whom I gave gifts to. I also wrote down the gifts that I gave and the cost of the gift. I updated this list every year as some has resigned and there are new ones too. I think I started the list in year 2008. My reason for this is to compare the total amount I used to buy gifts compared to the bonus that the company has given to us.
I have the list until 2020 but this year, though, I have to start over as my file was corrupted early this month. I don't know what happened, maybe a virus got thru as all my important files that were currently opened were all corrupted.  This includes my BCH Monitoring file, employees' ledgers and the most important of them all is my Book of Passwords. I am just so glad that every time the bank requires to provide new password I also wrote them down into my manual book of passwords.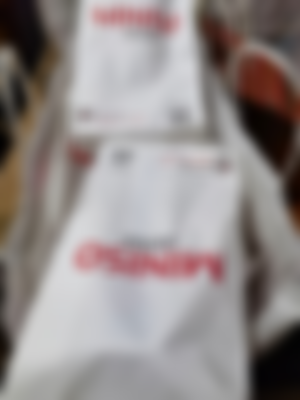 Going back to my Christmas list, I arranged the list according to the following:
My staff
This year, my staff numbers to fifteen. I gave different gifts to them than the rest of my officemates. Meaning my staff gets special gifts.
Managers
The managers get some home accents for gifts. Something that I can afford, of course, usually a vase or a kitchen accessory.
Close Officemates
This group also receives special gifts from me. As I know their wants and likes so I choose the items that they will surely love.
Support Staff
This group, I just gave random items and this is for "girls" only. This has been our practice during Christmas season to exchange gifts exclusively for girls. Since there are plenty of girls in the company, more than the boys, we have to scout for the cheapest gift. This is just solely for fun. Some gave pens, note pads or even tissue papers.
For this year, I am giving them lanyards. I ordered from my eldest daughter so she can also have income. She makes lanyards and is selling them to her officemates, so might as well order from her. And it is cheaper than those sold at the malls.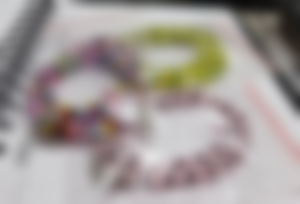 Ranks
This group is close to my heart. These are the people who gets paid below the minimum wage. They are the janitors, casuals and security guards. Some of them are even deaf mutes. They get a grocery pack from me or something that they can feast on for Noche Buena with their family.
Then there's the members of the family. I usually buy gifts for them after giving to those in the office as I have plenty of time to buy for them.
Our office usually closes a week before Christmas that is why I have to buy gifts first for those in the office.
SHOPEE
Shopee has been helpful in this time of pandemic. With just one click, one swipe of the finger you can immediately add to cart any gifts that you wish to buy.
I bought puzzles which is supposed to be mine but after seeing the discounted price I thought of giving some to my friends too.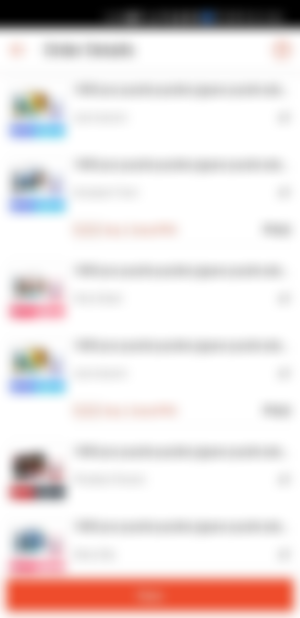 When the above order was delivered, it lacked 2 items. I filed for refund with Shopee and they have been so helpful.  My refund is now credited to my ShopeePay Wallet.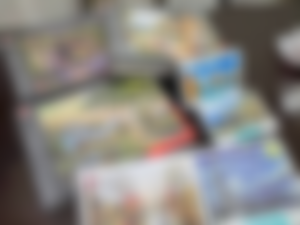 What about you? Have you started your list already? Have you started wrapping some gifts?
For this Christmas, I'll send you my love with a prayer that you will have good health, safe in the arms of your family and truly blessed this Christmas. Merry Christmas!
 🎄🎄🎄🎄🎄🎄🎄🎄🎄🎄🎄🎄🎄🎄🎄🎄🎄🎄🎄🎄🎄🎄🎄🎄🎄🎄🎄🎄🎄🎄🎄🎄🎄🎄🎄
 That's all for now folks.
Thanks for dropping by.
To my sponsors, upvoters and commenters, a HUGE THANK YOU!
Thanks for the 🧡🧡🧡.