Lowest point of our life
I woke up early in the morning. I take a coffee. It warms my belly. I feel so comfortable that time. I went to wet market and buy some food. Prices are still elevating. Ever since before, I wasn't experience that a five hundred pesos would buy only a 3 pieces of fish and 1 kilo of meat.
Sad news are always reported by journalist. The war between the countries are triggered. I anticipated a vision in the future. Asking is there a good future for the new generation? I guess nothing. Problems are always there on us. I mean the world has its deterioration. People are individually rising their pride just because they have dominant power.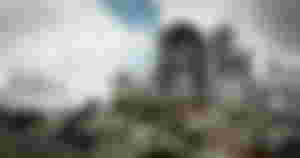 It makes me feel so uncomfortable especially when I saw the news. We never totally transcended the pandemic and her comes a treat of war to us. It makes me bothered. How come a person choose to create war over peace. Is it necessary to proclaim war? No, of course. We didn't like war cause it harm us.
The most triggering is that we are being implicated. It's a thing that we afraid of. Why war stops the progression of other countries? It's because mainly the export of goods and services stops also. Albeit, oils doesn't import to Russia but they are responsible also in importing funds. Without money every also is immobilized.
The Philippines right now has outnumbered with so many problems. People who contradict government is considered also a problem. Yes, literally they are problems. Terrorists are infiltrated the country and expressing their treats when election is conducted.
We seldom heard those good news. Maybe, we can't even hear good news unless bad people will get rid. The solution of this is we must just trust God in every problems the world suffering is. No humans can stops this war. It's only the deity who can have the control of it. This is my apprehension all about. What if one day God will appear in the clouds?
Have you ever wonder what's happening to us right now? Cruelty is everywhere. There's no room for good. Everything is occupied with evil. I think the world is getting older and it's time to end it's agony from the people who keeps on making bad deeds.
Earth is place for living. It's not for war and cruelty. Let's free our sentiment. We must not allow apprehensions leads our way. Let us put our trust to God because he is the only being who can ruin the evil in this world.
People need to realize that what's happening to us right now is just the beginning of agony. We might think about the scriptures. Yes, if you read the bible probably you'll agree with me. The phenomena happened to us is already written. I think it's time to think of this.
We can't stop the trend of violence. We search for justice but we found distortion. We're everything is going through well, when time comes our God will replenish new room for good people. After all of this, agony there's two form of destination either the way to distraction or a desirable life.
As time passed by, the world is getting through with worst. How much more if this continues in the future, were everything is occupied with evils. Good people are getting punish. How can we pass the trials? I accepted trials in life but it isn't the right for humanity. There's someone who is responsible for all evil exist.
This is the lowest point of our life like we will not be expecting things will be in normal. Even president Prrd, has promised us that he can end drug menace in just 3 to 6 months, but he didn't expected that he didn't seen the profound root of drug syndicate. He just seen the swallow problems which he perceived that it was the deepest.
In some point even 6 years of operations of drug war, it seems, it requires hundred of term to proudly says that we are drug free nation. There some exporters of drugs this is the main reason why it cannot be stop by just in our country. Neighborhood countries should also amend drug wars cause literally it will just revolves around the globe if other countries wouldn't collaborate with drug war.
Violence is everywhere. We're people are just a victim of the history. Even in social media we can found violence, there's nothing left good to humanity if they don't believe the concept of God. It is God who is the main source of kindness and Peace.
I can say that things may better if we draw near to him. People forgot the concept of good. Literally, folks wants disturbance and who want that are those atheist and terrorist. As we go down deeply we are at the point of deepest part of our life, were in life has full of obstacles. The things we made from the past are just part of history. But we can only revoke the goodness of life not the bad ones.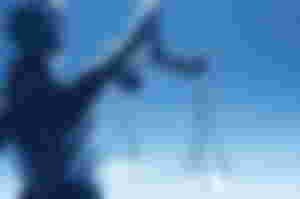 There are reason why God is justice. Yes, he is justice and that justice is through goodness. I feel like I'm getting rid of my bad sentiment over the past years, since I've already know about his words. I also think that he delivers this platform for those people who seeks help.
He knows the best for you. I just can't imagine how useful this platform right now cause I can manage to help our family. Despite of bad news I've heard I'm still thankful that we are governed with good leader. A true leader. Unlike, before I can say that our country was unfortunate to preceding leaders.
Remember before? So much agony because of calamities and still the government seems not to help fellow Filipino because they're not part of the party. They just choose who will be given a help. It's so tough that time like there's no room for sentiment.
This is the end. Hope you profoundly understand what I'm trying to bestow.