It's time to Scare the Scary HighSchool Teacher !
The story is about a genius girl and her worst high school teacher. The Scary Teacher has been threatening kids, giving physical punishment and at times torturing kids. Now, this scary teacher has relocated as your neighbor. You have to decide to teach her a lesson by scaring her. What's the ideal revenge? It's time to scare the "Creepy Teacher" by performing various activities and releasing pets under her custody. You must complete missions / tasks without getting caught and within allocated time. Scary Teacher, commonly known as Miss T , house consists of 15 rooms. Each room has some unsolved mystery. You will recover victim kids photo's, threated pets, Chocolate cake and Chocolates. Remember there is basement as well that has something surprising.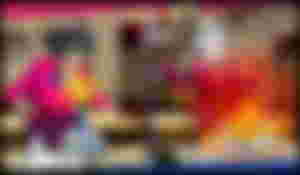 This is an application launch for entertainment purposes. I love playing this game. It's tough and a bit of scary. You will found alot of mysteries inside the game. Be aware also cause you might have trauma while playing the game. I have try this to all my cousins and they really scare about the teach. The most memorable moments when my cousin saw the scary teacher he wasn't reluctant to threw away the phone. He was so scared and all of us laughed him. I try also to venture this game but it wasn't touch my sentiment. Like, is want enough to scares me. It has a bit of trickier for those users who are beginners.
What's more interesting is that you can have a sweet revenge from the scary teacher. As an example you can set her a birthday gift. As you can see in the picture above it's look like a best gift for her. But in contrast it has an explosive stuff inside the cake. Allowing the teacher to get ignite and become angry.
Have you try Granny?
Well, for sure alot of children are try to play this game. For me it's more challenging cause the villain is much aggressive. When granny hear slight sound and ajar door she immediately take a rush actions. I and my friend try the game. It's was 6:00 pm and everyone has nothing to do. That's why we try to play this game. I am the first to try and select the difficult mode. The theme is scarer than the normal mode.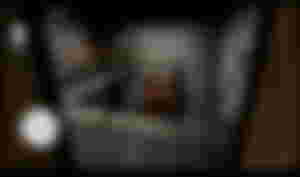 The peripheral vision is slight darkened. The sound effects is more intense. I try to find the key. I saw granny near at the door. I make no noise at my footsteps and try to avoid things the will create noise. I slowly take up stairs and finally I reached the door. I saw two rooms, the other room has a huge whole. I opened the door and unfortunately granny hear the slight sound of the door. "Ohh granny" is approaching towards me. I rashly get into the room. I found a huge cabinet. I hide inside the cabinet and zippered my mouth.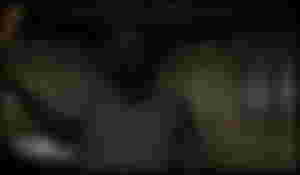 Granny open the door and she found nothing's is inside the room. She left slowly while watching around. After, a few minutes I get out of the cabinet. Thankfully there were two windows, one for outside and the other was inside. I take a glance and I saw granny still roaming the house. I try to find the key and I found nothing. I think the key is located at the second room. So, I slowly open the door and entered the second room. It wasn't expected there was a fragile and rusted wooden floor there. I take a step and unfortunately I was fall down and I'm out of my consciousness. After 5 seconds granny found me and slap me with a huge baseball bat. It's game over, hehe that was so scary. Indeed I really enjoy the scary game.
As I try to explore the game it is indeed scary. Don't try the difficult mode I promise it will give you trauma. Haha, all of my cousins enjoyed this sort of game. I'm just sharing this for entertainment purposes only not for giving you scary thoughts. It's just a way of destroying our boredom. If you are willing to test your braveness you can try this one alone to be more interesting.