I still remember December 24 & January 1, 2021 waves of people flock just to buy this food. It is believe that round shape food brings prosper to the year and family. There are secret ingredients used when cooking this pizza and the only thing its special is that there are a lot of toppings. It's taste is astonishing nothing can compared to those abreast business. It is not the only food found in the menu there are also various choices you can order, such as mojo (fried chips potato), tempura, milktea, halo halo, burger, and buffalo wings.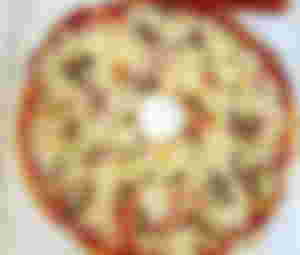 People tend to recurrent to buy those food for they are contented and worth it buy, such a delicious 🤤 food served for you. I was one of employee before but I am not assigned to cook or even bake simple dough. I work as utility everytime, they call me expect to clean those messy things. Thus, while cleaning, I smell those starving smells. It can't stopped smelling, and there was one time I am in hallucinations of food, sounds ridiculous right?;but it's true. I always feel that I'm hungry even though I already took may breakfast and snacks. Food is good to everyone and it can gives us pleasure especially when our eagerness occur. "Food is life" it doesn't matter what is our definition is, it is very essential.
Sometimes, I intentionally accumulate coins that came from my change I put those coins in a piggy bank. I only spend that money for food. It makes my day happy and delightful. It sounds so weird but that's how I spend those money but sometimes there's priorities that we choice; like when someone needs help inside the family and needs urgent help you have to prioritize on it and set a side first your pleasure.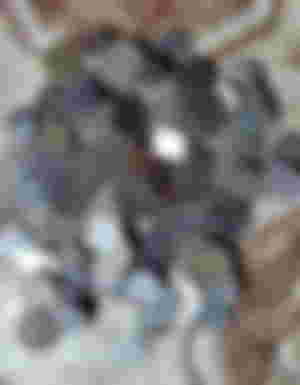 Spending leisure time is the best way to relax and set a side worries. You may be an extravagant sometimes and consumed all of your 🤑 money but in exchange is what makes you happy and contented. Yes, no matter how expensive of an item or food as long as it's a pleasure to me I'll never hesitate to grab it. You can be a practical in a critical situation such that your expences are those for vital ones and your wants are subsequent only. A lot of us can relate with this article and found some exact phenomenal experience in this article.
A lot of us in controlled of our own savings but others cannot control on it below 👇 you'll get some point on how to deal with it
Think priorities - if you think what you want isn't important it's better to skip from that, it might might give you pinched thus be practical.

Division of expences - set aside your expences for pleasure, budget for food and most importantly for emergency. We didn't know what tomorrow is it's better to make plan for it.

Make some leisure time - you have to enjoy your day also for if you always resist to make some fun, you might be fraud with your own self and Losses your controll to spend all your savings. I'm trying to say this because I've done from this 😅.

Make a money- if you have no money you have to find ways have on it, unless you've inherited a business from your parents. Typically seldom you can see people who have inherited businesses thus you only two choices to make money either start a new business or enter a job.

Advance mindset - this is slightly related the #2. You have to look forward in the future for we have not in control with the prices of goods and services.

Choose logically - if you buy something be sure to know it's quality and your budget for it, if that isn't important just forget it. Purchase that if you've enough Budget.

Live in accordance with your desires - you must live comfortable and happy because what's the point of being tight of budget and your stomach is starving for food ...it's useless! you'll gain problem on that and can cause illness.
This topic might be out of context but it's connected or related I've discussed this because I want to share this topic to someone that is interested. Going back to the main topic if you're interested on it you can visit Hilongos and try to taste that food. I'm pretty sure you'll like it. This time it is very convenient for there are toktok drivers who can delivered your orders. All of this stuff I've share is just for fun but if you'll take it seriously you'll gained some help. These things might help you and you take this as leisure time if you have vacant time or day off from your job.