So. Much. Stress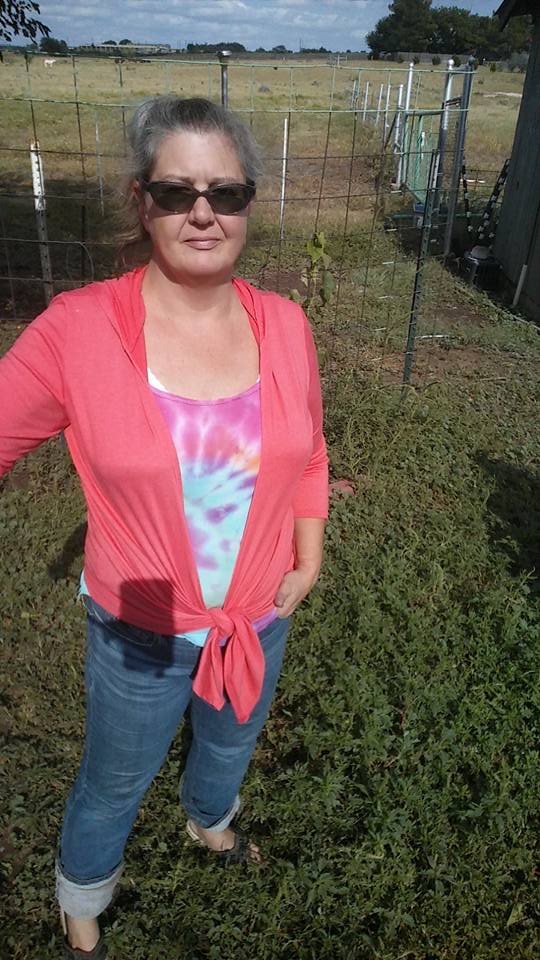 Sometimes when you don't hear from me for a while it is because I have physical or mental stress. Illness or strain in my life.
I'm actually a fairly positive person. It might not seem like that because I seem to always be complaining. It is true that I feel more comfortable writing about my stress than talking about it to people. I wish I never felt so anxious or stressed. I wish my life were all rainbows and candy mountains. Butterflies and unicorns.
If wishes were horses, beggars would ride.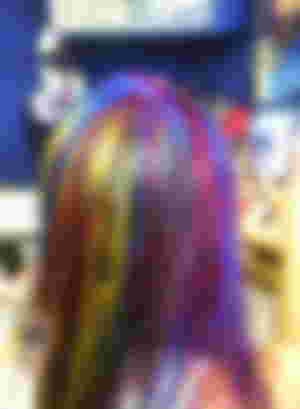 I like rainbows so much that I had my hair dyed in all the rainbow colors.
Yep. That really is me. I wore my hair like that to run in a half marathon in Chicago back when I was still running.
The color lingered in my hair for quite a while, each color slowly fading until only a faded pink and teal blue remained.
This was in 2015 or 2016. Forgive an old lady for her faulty memory.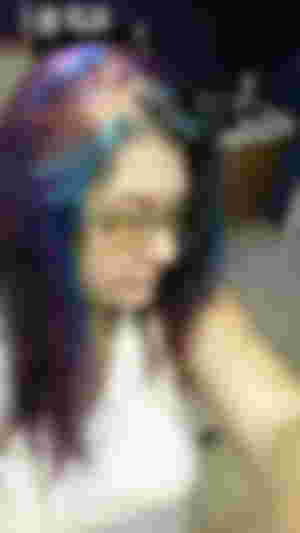 I was already in my late 40s when I did my hair like that. Happy colors.
I would dye my hair again, but I actually really like how the white and gray in my hair manage to look more blonde. On both sides of my forehead, when I pull my hair straight back I have two wide bands of white hair. I call them my racing stripes. Keith calls them Platinum Blonde. He's sweet.
I am pretty stressed out right now, though I am back home and happy to be here, there are still quite a few stressful things. We drove into Amarillo to do some banking there. We had to do banking services in the brick-and-mortar building. But we got there and the lobby was closed. The only banking we could do was via the drive-through teller. After finding the doors locked, we called the bank and a recording came on saying to call back later. There was no explanation given as to why the lobby was closed or how long the closure would last.
This normally wouldn't have been a problem. But I had just opened a checking and savings account in New York. The only way to avoid the monthly fee on both accounts is to have an exorbitant amount of money in each account or to add my husband, a veteran, to both accounts. In order to add him, I have 30 days from the opening of the account to go inside the bank, show his 2 forms of I.D. and his military discharge papers (DD214).
The banker who helped get me set up in New York said to call her if I had any problems or questions. So, I did. She got in touch with the branch manager here in Texas. The branch manager here told her there was an emergency in the lobby. My banker told me that usually means a robbery. She let me know that the Texas branch was accepting appointments.
We have an appointment set for next week.
The same day, I had my hearing checked by an audiologist. I have hearing loss. Not enough to need hearing aids, yet, but enough that they want me to have a yearly test.
When we got home from the day in Amarillo, Keith's parents texted to tell him they are coming up. They didn't say when or for how long. Sigh.
They blame me for us moving to New York even though the entire thing is Keith's idea. I am only providing the means. I have arranged with my parents that I will take a portion of my inheritance and use that to buy the house. Anything we spend above the set amount we will have to pay back. We'll probably pay most of it back. Eventually.
So, my inlaws show up today. Supposedly to visit with my husband, but they didn't arrive until after he went to work. And he works all day tomorrow and the next day. So does his brother. Which means they are stuck with me.
And I with them.
It is no wonder I prefer to think back on times not as fraught with tension. Like the time I went to San Francisco with my friend Gracie.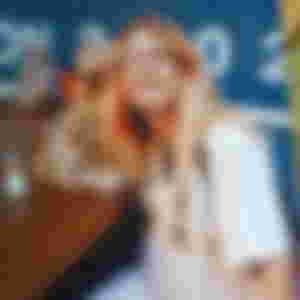 My hair was magenta before it started fading and my natural blonde started coming back.
Have you ever colored your hair? Would you? Natural hair colors or wild and bright and crazy colors?
You can tell my preference!
This was taken in 2008. I was fairly drunk in this picture, but I still remember the evening. We had had fun on the pier all day and went to eat (and drink) that evening. That whole trip was fun. I can't wait to hang out with Gracie on another vacation.
I am currently in my bedroom working. Really I'm just venting here and hoping to start getting sleepy. My husband won't be home until 9:00 p.m.
I always try to remember the very many good times I've had in my life even though it may sound like I'm complaining all the time.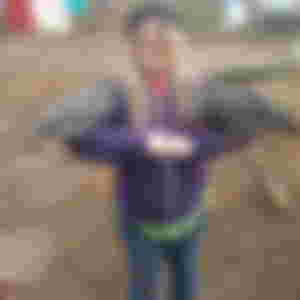 Look at these lovely girls. They loved riding on my shoulders and arms. They thought they were parrots! This breed of chicken is called a Lacewing Wyandotte. Birds of all kinds make me a happy camper. Chickens can be so sweet and cuddly. Of course, I like chickens for other reasons, too.
One of our girls laid a ginormous egg the other day. When I cracked it open I learned my suspicion was correct. It was a double yolk.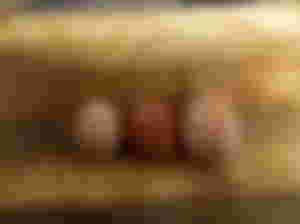 From left to right, these eggs are considered large, extra-large, and way too big to fit in an egg carton.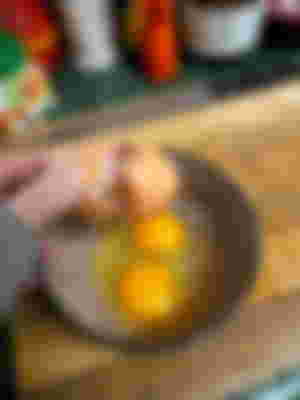 Here is the egg cracked open. I cracked it into the bowl because I just knew there were going to be two yolks in that one egg.
And there were!
So I fixed my husband some egg in a hole. Also called yolk in a poke or frog in the hole.
It is much nicer to think about the things that make me smile instead of worrying about the things I can't change.
I do have to go now. All this talk of eggs and food is making me hungry.
All images photos by Jonica Bradley
Sponsors of JonicaBradley