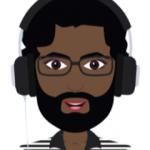 On January 27, my journey in the Bitcoin Cash community began through noise.cash, and later, simultaneously, in read.cash.

After a short and cold hello, I started saying my two goals on the platform, to make friends and learn about the Blockchain. Since then, I have manually posted at least 450 posts to noise.cash.
The moment I got to the first post, my son and my wife called me, and I lost, in an instant, the last number of the count in my mind. An indication of how fragile short-term memory is, or perhaps it is a product of age. LOL
I would appreciate a personal stats option on both platforms, I don't know if it's on the roadmap. I have a habit of measuring performance. I think it is a habit inherited from the competitive environment of the workplace.
This article is number 37 that I write here. For some inexplicable reason, I always had a fascination for this number and its inverse, 73. So, something like a lucky number. Perhaps, this is the one that will receive the most tips.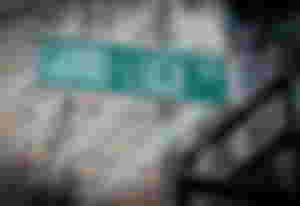 Source: Image by Pablo Jimeno on Pixabay 
I would like to write about these numbers, but I would ramble a lot about it, and I think that talking about them would deserve an informative article about their very curious qualities. I will only say about 73, that even the famous series "The Big Bang Theory" gave rise to Sheldon Cooper's theorem. At least, as far as I know. LOL
Well, come back to the topic of the article and leaving aside the luck factor. I prefer to focus on the results of the effort and work dedicated to the Bitcoin Cash's community, which I usually call vital energy, that is, the time of your life that you spend on a specific task.
Life energy can express in monetary terms. That is the cost of a job between the time spent. In this sense, you must ask yourself, at what price is your vital energy exchanging?
Unfortunately, the dominant system turns against the human. Every time the vital energy of the people is undervalued. To the extreme, there is already talk of a universal basic income; A wicked mechanism to tie most of us to poverty.
I don't want to deviate from the topic, but when I think about it, it's hard not to bother with this reality, where hundreds of millions of people survive on less than $ 2 a day. In this sense, a family of five people needs $ 10 a day, that is, $ 300 to survive in poverty.
Do your math! I invite you to look around you and judge how many of them live near you, or among you. Do not think that you are exempt from falling into this statistic. I say this from my experience.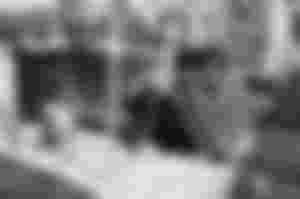 Source: Image by iha31 on Pixabay
Please excuse the turn of my thoughts. At the beginning of the article, I intended to write about the wonders found on these fantastic social media platforms. Those, without be decentralized, comply much better than others that I have seen and runs on the blockchain. My respects to the administrators and sponsors of noise.cash and read.cash. Keep that way.
The three months that I have invested here cannot simply be measured in monetary terms. At most, I will have earned about 1 BCH in tips; at the current price, around $ 1,400. Nothing bad! I am very grateful to God for using us as instruments to meet the needs of our families.

Beyond the monetary gains, there is the experience in virtual interaction with people from other latitudes that are imponderable. I think it is part of the purpose of life, and in that sense, it is a blessing.
Knowing about the experiences of young people and how they approach the challenges of an increasingly dangerous world; is encouraging. When, I see in them the kindness of a housewife who allocates parts of her tips to bring a smile to poor children, or to see a young orphan assuming the role of head of the household and at the same time worrying about street animals.
I think I have said this in previous articles published here; I suppose that I begin to repeat how grandparents do, but at the same time, I feel that it is necessary to highlight these behaviors.
I see brilliant people developing coherent and elegant ideas and proposals on how to become millionaires. I read them carefully, and try to put myself in their shoes. I wonder, what will they do when they are millionaires? Will it be a means or an end for a higher good?
I don't have the answers to these last two questions. Perhaps circumstances will determine their actions, or they can determine their destinies. Anyway, I wish you all the best.

I do not want to end the article without leaving you some recommendations on how to spend your vital energy. I'll be honest with you; no one can tell you for sure how to get the most out of life itself. But I think it's about being happy along the way.
In this sense, and based on the book "Your Money or Your Life" I will make some recommendations. In my opinion, adaptable to the active crypto market.
Make peace with the past in terms of what you have earned and spent so far.
Situate yourself in the present and take control of your vital energy. Remember to determine; how much have you sold each hour of your life?
Determine where the money you exchange for your vital energy goes
Determine what your purpose in life is, what do you want to achieve in life?
Make your vital energy visible, that is, create a spreadsheet where you map your reliability based on the cost of work.
Spend wisely the money you get for your vital energy.
Maximize your income, that is, increase the value of each minute of life that you exchange for money.
Look for a balance point between income and expenses.
Learn about finances and take control. Don't let others handle your finances. Here I see the realization of being your bank.
Also, I do not want to stop hitting the keyboard, without recommending you investigate the philosophy of crypto-anarchism. A subject unknown to me before joining the community, and although I may not share all the postulates of this current, it undeniably helps to understand the why of the importance of the mass adoption of the same, especially, Bitcoin. Not just any Bitcoin, which Nakamoto's ideal represents.
Maybe next week I will calculate the vital energy invested in noise.cash and read.cash and share it in a short post. Maybe, you also cheer up.

An original article by @Jnavedan