We have a Tagalog word called "Budol" when it comes to shopping. "Budol" means you were tricked on buying on sales, promos, or just simple from marketing schemes. It is like saying you were robbed because you do not have self-control haha! I am one of the victims of Budol sale hahah! But most of what I bought is essential. I really need these items!
For this article, I will list the items that I bought during the 9.9 sale. 9.9 means September 9. There are two major online shopping platforms in the Philippines, namely Shopee and Lazada. During the sale, these shopping platforms will release coupons, discounts, buy 1 take 1 scheme, etc. for marketing purposes. This will attract the shoppers to buy more during this 9.9 sale.
Before the sale happens, My strategy is to add the items that I want to buy in my cart so it is worry-free. Also, I already put some money on my virtual money because the transaction fails when there is too much traffic on the system.
The 9.9 starts at 12:00 midnight so I have to be awake or else I will miss the opportunity to buy the items for a lower price. What I do is I will scroll through Tiktok, read.cash, and noise.cash. I also have set an alarm on my phone one minute before the sale.
Here are the items I scored during the 9.9 sale on Shopee and Lazada:
All item prices are shipping fees included. PHP 50 is approximately USD 1.
Mink Bring Knee to Life Serum 30 ml - PHP 247 (Original price PHP349)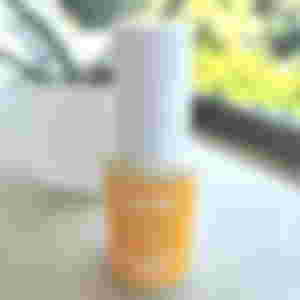 This product claims to help lighten your knees and elbows. This is my second bottle to buy. I finished the first bottle in a month. I cannot see any significant results on my knees and elbows. Maybe I have to continuously use it to see improvements. I think it is a case-to-case situation. It is maybe not effective for me but I will not lose my hope. hehe!
Ottogi Sesame Dressing 245g PHP 238 (Original price PHP253) and Lee Kum Kee Chili Garlic Sauce 368g - PHP 128 (Original price PHP143)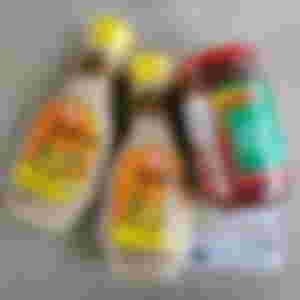 I was craving the sesame sauce from the restaurant Yabu. Since then, I am looking for a sesame dressing online and found the cheapest one. This is my second and 3rd bottles. I bought two already because I am scared to run out of them haha!
I bought the chili sauce to give an extra kick to my food. Also, a food boost appetizer. They said that eating spicy food can fasten your metabolism so this is a double win for me.
Perfect Smile Toothpaste PHP 169 (Original price PHP199)
I have the gargle version of this product but ran out last 9.9 sale. I instead opted for toothpaste. I can see the minimal effect of the product. I can see a shade whiter after a month of using it. I am an avid tea drinker which the tea stains my teeth. So, after I finished my tea, I immediately use this product to prevent the staining of my teeth. The taste of it is minty and refreshing. I'll continue to buy this product until reaching my desired level of white teeth.
iWhite nose pack 50 ml PHP 199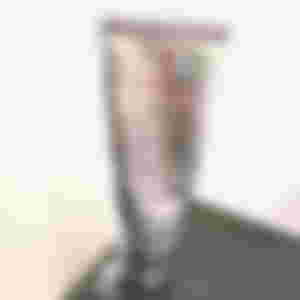 Not sale on 9.9 but I really need this product. I have blackheads on my nose (eww, gross) so this product will clean your clog pores. It will take out dirt, oil, dead skin, whiteheads, blackheads. I trust this product since 2018. This is my 4th pack already.
Betty Crocker Double Chocolate Chunk Cookie and Chocolate cookie Mix 496g PHP 183 (Original price PHP204)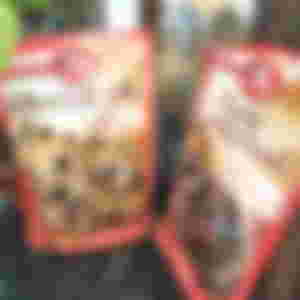 We wanted to bake something and saw this in the advertisement. We wanted to try it so we bought two variants. The package says that it has 18 servings. Of course, because of excitement, the baking did not go well HAHA! It was a bit dense and we did not get the desired outcome. But that is okay because we learned from it. It was delicious though. It has no gluten, no artificial colors, and no preservatives.
Sempio Toppoki Sauce Sweet 150 ml & Ssamjang sauce 170 g PHP 148 (Original price PHP 208)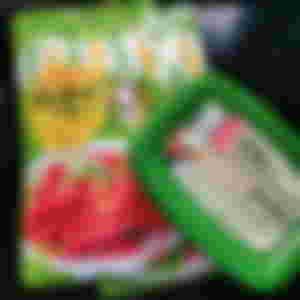 I crave Korean food every time I see a mukbang especially when it is in ASMR. We always craved for it so we bought the sauce because we already have the rice cake, and then ssamjang sauce is when we have a barbeque. Sometimes, I want Korean spices so they can help switch up the food flavors. Also, these sauces can be just simply a dipping for your rice, chips, and vegetables.
Seamiart 50 Colors Watercolor & 2 Drawing notebook PHP 724 (Original price PHP 955)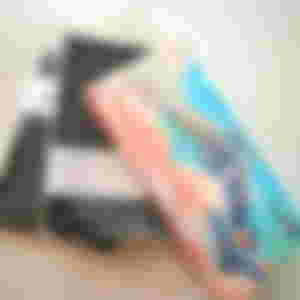 I really wanted to have a hobby and to be creative again. My sister is a painter and told me that I should try watercolor painting. This is the brand I believe that has a good quality and is right for the price. Other watercolors are so expensive. I will start on the cheapest one first, hehe. We also got two drawing notebooks, one is for my sister. When it is my free time, I will try to paint as much as I can.
Whew! That wraps up my 9.9 haul. Before buying these items, I always think twice, something thrice. I only buy when I have extra money. I have my savings untouched for emergency purposes. We should be responsible for how we spend our money. It is not bad to sometimes treat ourselves with things that we like. Just always remember not to be carried away with it!
Thank you for reading my article, guys! I'll see you at the next one. Stay safe and wash your hands. Peace! -Jijisaur
You can read my other articles here: