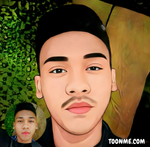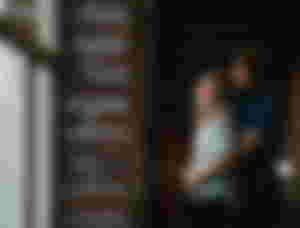 Is it necessary to announce the flaws of your exes to the crowd just to inform everybody how he/she is when you're in a relationship? When you're relationship with someone is done already, what are you gonna do afterwards? Will you throw stones at him or her just to let out the pain in your heart caused by some problems? I hope you haven't done anything like that friends because a decent human will never do harm to his/her fellow especially to someone she/he once loved and considered to be his lifetime partner.
I had a friend back then, a girl and a boy and they're in a relationship for 4 years. Our bond to each other was strong and we stand in each others side if a probem arise. One day afternoon a problem arised and it caused for them to broke up. I'm sad for both of them but that's the will of destiny so we can't do anything about it. It's not easy for both of them especially to the girl. She's so close to me and her pain doubled when his ex boyfriend done something very unnecessary to her.
When she finally moved on after many years and finally found someone she can love again, here comes the ugly part of her life which brought a heavy impact on it's mental state.
It was a monday morning back then when we went to town together with her new boyfriend to buy some ingredients for their monthsary. While walking through the crowd in the market,we passed by a group of boys sitting by the stairs then suddenly one of them shouted "Pre, siya girlfriend mo? Pinagsawaan ko na iyan eh. Ako nakauna jan. Nabuntis pa nga eh pinalaglag lang."(Bro, she's your girlfriend? I'm done with her already. I got her virginity first. She got pregnant but aborted it."
His companions laughed very hard but my friend was already crying and her boyfriend wants to punch the guy. I'm calming his boyfriend and just let it slide for the mean time. A lot of people heard it so we didn't continue to buy ingredients anymore and decided to go home already. I'm about to explode that time but I don't want to make a commotion.
We went directly to their house because she couldn't stop crying and she's cursing her ex boyfriend. Her father asked me why she's like that so I told him what happened. Her father wants to raid the house where her ex live but together with her current boyfriend we said no and said that we focus on her girlfriend instead.
We slept in their house for one night. We are in the same room. With his boyfriend, we slept on the floor while she's in bed. We can't sleep because we can still hear her sobbing and can't forget what happened in the market. She didn't eat that night so we were worried.
I can't bear to listen to her sobbing so I asked his boyfriend that we comfort her for the mean time. We sat beside her and talked and talked about anything else just to divert her attention from what happened.
Then we discussed something about virginity and I will never forget what his boyfriend said that time that made my friend to be herself again. He said to my friend that her virginity is not the basis for him to love her. It doesn't matter what her past with that guy. What's important is that he knows within his heart that she's the one for himself.
I agree to him and said some advices also. Then we moved to other topic again and we made her laugh at last. We slept that night knowing that my friend is not in danger anymore.
After I heard the answer of her boyfriend, I can assure that she's with the right person that time and that became true. They are together for 8 years already and they are planning their wedding by this December. I'm happy for them because they don't give in when that problem arised in front of them.
---
Author's note
Friends out there especially the guys like me, please don't ever do that to your ex girlfriends because you can lead them to the door of depression or worst to the door of death. Please be responsible enought to respect what happened between you in the past. Keep it with yourself and don't brag about it to their current boyfriends.
A reminder also to my fellow men out there or to everybody, love a girl not because she's a virgin but because you see in her the woman who is going to be your future wife and future mother of your children. Don't base your love to someone with their physical appearance also but base it from what is hidden inside them because that who they really are.
Thank you for reading upto this far friends. Month of february is ending already and I'm hoping to see you again next month. See yah.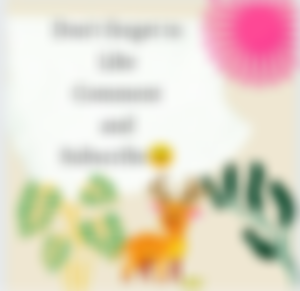 Lead image: I made it in Canva same with the image above.
Thank you to my sponsors and to all of my readers out there who are very generous arigatou.