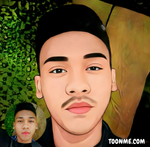 Hello there again my avid readers from all over the world. It's me Jherome again and I'm here to show you what's in my bucket list. I already published the first part of this one entitled A Little Peek In My Bucket List, if you haven't read it yet just click the title and you'll be redirected to it. By doing this kind of article I'm not just only showing what's in my list but also to show off to the whole world that I live in a country which is blessed with so many majestic paradise. My country Phlippines, I'm a Filipino and I'm proud of it.
I can't wait to visit what's in my list but for now I will just travel virtually with you. Are you ready for this second tour? Would you like to go with me and have fun forgetting the problems of our life? Tara..Let's go...
Just a reminder all the images I'll be showing in this article is not mine so the link is in the image itself. Just click it if you want to know more. Thank you.
Gigantic Wind Mills of Bangui,Ilocos Norte.
This is my third destination in my list. It will be a long hour trip to the upper part of Norther Luzon but I don't have to worry because what I'll see there will be worth it . After a long travel along the roads, this kind of scenery will be the cure for all of my tiredness. A sunset like this by the seashore will surely give me a jaw dropping moment of my life. This will be a nice spot to be with our love ones or special ones. Walking by the seashore, holding hands and promising to each other, saying how you love each other. Charr. I would like to visit this place again because my mother said that we went to this place when I was a kid. So I will surely visit this place soon.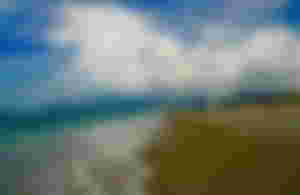 I can't just ignore such kind of beauty that exist in my country together with that giant windmills that generates renewable energy. It have a total of 26 windmills erected by the shoreline facing the vast sea, how cool is that. I watched a documentary about this one and said there that they can't plant those land in Bangui because of the strong winds so they come up with the idea of building a wind mill there to be use to generate electricity through out the Ilocos region. It's also an advantage for the Ilocos region to have a main source of eclectricity because it creates a lot of opportunity for the region. I forgot where I watched it so I can't include the link, I'll try to remember it and edit it later.
It's really an amazing idea that needs a wow reaction because the building of this wind mills not only solved the problems of on and off electricity of Ilocos region but it also attracts the local and international tourist. It's like a double edge sword giving a marvelous outcome.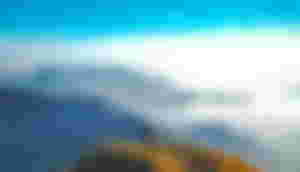 Mt. Pulag is my top four in my list. Wherein the borders of Nueva Vizcaya(my province) , Benguet, and Ifugao meet in it's peak. Isn't it amazing that the borders of those 3 mountainous provinces meet in a one peak and mind it's peak is 2,922 meters above sea level. Imagine how high is that. Hiking in this mountain will be fun but also dangerous because at the height you will surely die when you play too much while hiking.
What I adore most in Mt. Pulag is that you can literary see a sea of clouds and if possible you can walk in it. In order for you to see what I'm talking about let me show you this image of sea of clouds.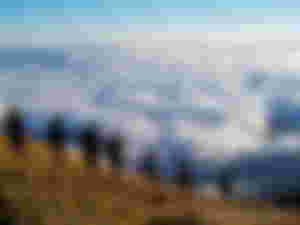 This is truly a sight to behold because it's only considered as the hight peak in Luzon above sea level. Alotting my time in this one will give my mind a peaceful time with the creation of our Father. They said that the months of December to January are the best time to visit this breath taking mountain.
What I like here also and can't wait to experience it is the sunrise above the sea of clouds. It's really a great moment if I will see it with my own eyes. And for the spoiler I have an image of what I'm talking about. This was captured by the hiker and they are lucky enough to witness this kind of dawn.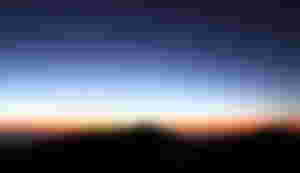 While the sunrise I'm talking about is this one. Look at that magnificent greeting of the sun. I can't really say much upon looking at this picture. It's so awesome and how much more when it's in actual, maybe I'll just cry.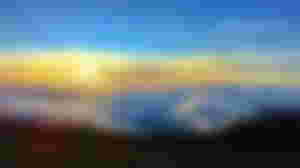 Now you now what's in my list and I'm sure you want to visit those too. Our country is really blessed with this majestic places and we should be the one who appreciate it first. I'm just really glad that I was born here and to be a Filipino. One day I'll go to those place and I'll engrave the feelings born out from those adventure soon.
I really thank you for joining me upto this part of my article and I shall end now with a goodbye. I hope to see you on my next adventures. See yah friends.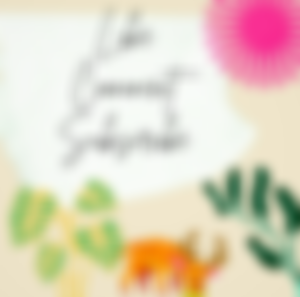 Lead image: I made it in Canve same with the image above.
Plagiarism test: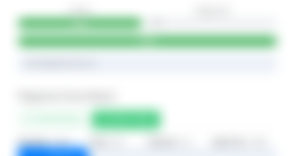 Thank you to my generous sponsors and readers out there.. I really appreciate the support and Godbless you. Arigatou💚