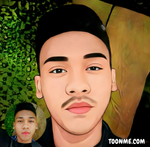 When the month of November comes into our calendars, a lot of spooky experiences came into life and it scares a lot of us. Making us paranoid whether some ghost or a weird creature might appear before us paying a visit. I'm not that scared in some stories at first but as I remember those kind of scenarios when I'm alone, it feels like it's really happening. Well it's really late for my spooky experienced for this month but the month of November is still going on so I think this one can be counted. I don't really want to keep my experiences wthin myself because as the time passed by I'm remembering it and it's like I can't move on.
So here's my experienced last friday, oh not it's actually saturday because it happened 12 midnght, 12:30 something like that if I remember it correctly. Friday morning I'm not not feeling well and I felt like that there's something heavy in my body. I don't know if it's just the evilness of laziness but for me it's not. There's something in my body that I can't really explain. I even lose my appetite that time and it's weird because it's been a long time since I felt that heaviness of my body. To be honest while writing this one I'm having a goosebumps right now and I feel like there's someone watching me. Did you experienced this kind of things also in your life? I'll just continue this one pretending to not noticed or felt like there's some eyes staring at me.
So last friday midnight I woke up due to the vibration of my phone. I forgot to turn off my data that's why bitcoin.com sent me a notification that I recieved bitcoincash from here. Upon waking up my vision is not that clear yet when I looked up to my phone when I noticed that there's a woman sitting at the side of my bed near my feet. I blinked my eyes to make sure that I'm not imagining things or dreaming. Oh my God I can't really believe that she was real and what's creepy was she's smiling at me. I saw her beautiful white teeth but her long hair upto her waist was covering half of her face.
At that time what in my mind was to call my lola but the woman is telling me to not call her by putting her fingers in her lips. I looked at her and she's still smiling at me. I can't really explain the expression of her smile but it's really creepy even though she's smiling. I moved away my feet close to my chest.
It's like she want to tell me something important because she keeps on smiling at me then I remembered the story of my lola about the long haired lady also who gava her the opporuntinity to obtain some treasures. In my mind that time, maybe she was that. The uneasiness dominated me so I decided to ignore her and went to sleep. While my eyes are close, my hands are together and I'm murmuring a prayer. Our Father, Hail Mary, Glory Be and the ending prayer. I repeated it several times until I fell asleep without realizing it.
I'm glad that by praying those it helped me to be calm again and get to sleep. When I woke up at 3 am again, the long haired lady was not showing anymore and the heaviness I'm feeling for almost a whole day became nothing. In the morning I told my lola what happened and she just said that maybe she's trying to communicate with me. Maybe she saw a thing that is unique in me. I don't know who that lady is and I felt differently about that woman. I never met her before because I saw her face clearly and I guess she's not around here.
Closing thought
In my opinion maybe that woman just need a prayer for her soul to be at peace. If that was a aggressive soul then definitely I'm not here anymore typing this one. I believe that there are many souls out there wandering around and seeking for someone to offer them a prayer. Prayer is a powerful thing and once you really believe in it, it can change the course of everything. When you're mind and soul is troubled, you cab close your eyes and talk to God. I'm sure He listen to you.
That's my article for today. It may be really late but please bear with me because I need to express it or else I can't sleep at night everytime I'll remember it. So thank you for reading this far and see you in my next articles friends.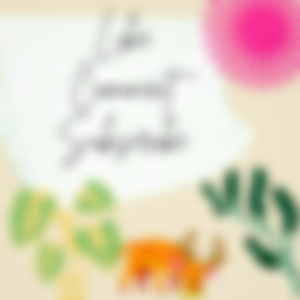 Lead Image: I made it in Canva same with the image above.
Thank you for this generous sponsors and to all generous audience out there who always give love to my articles. Arigatou.💚