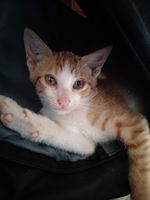 Blog #3
October 25,2021
Wait whaaattt??? Oh my God!! The Random rewarder had finally noticed me!! Yaaaaayyyyy.. So this is how it feels like?? I really don't know if what am I going to feel today as I felt wonderful despite how hard the rain pour.
But anyway today is my day off from work so I can read more articles from my fellow writer's,. Last night I keep on trying to open my account but I can't be able open my read.cash account due to slow internet connection. It's been raining since yesterday here in our place because of the Low Pressure Area (LPA) but I hope this LPA won't formed into a typhoon, otherwise I can't go to work again.
Anyway, I'm so excited today, after I opened my notifications I saw the Random rewarder was in my notifications lol! I screamed out while dancing with joy. I felt like I won a million dollars, hahahhahah. I really felt the magic of motivation, and all I saw is a place that full of butterflies. The sun was up and the flowers are blooming, I saw myself wearing this beautiful gown like a princess. I suddenly travel into a fairyland with that one million dollars lol. But I finally get back to reality because my mother pinch me, as I scared her hahahaha. Oh my God I can't control this positive energy that flowing in my blood right. So now I can understand why they love Random rewarder, it's really because he brings a lot of positive vibes and positive outlook for our goals. I wish and I hope he will continue to inspires me.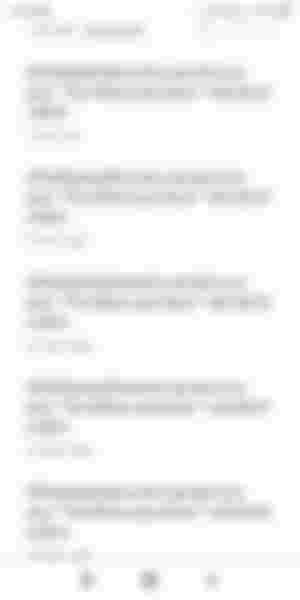 This is really a quite unexpected, as I am just new here. I haven't met a lot of friends, but I'm hoping I will. From now on I'll be keep staying in this track. Thank you so much rusty, for motivating me. I promise to continue being active. Thank you for appreciating my article, though I found lots of wrong grammar from it,😅. I was too tired that time and I really didn't notice that some of the words are not right, but I admit that it is also because I'm not really good in English. But I am willing to learn and enhanced it, so everyone can understand my article very well. But for now I wish the read.cash can bear with my poor English.
So today since it's raining, and might just have a movie marathon with my son as our bonding. I'm always busy at work and every time I went home he was already sleeping so I felt a little guilt as I can't give him enough attention. That is why every day off, I totally spend my time with him so I can catch up my absence. I want him to grow with love and joy. And now I must be more productive because I already have two reasons, why I should have keep going fighting in my life real battle. First reason was to give my son a better future and the second was my dream to finish my college. For now it might impossible, but I know with God it can be possible. I should have just trust his plan.
Anyway from this article I also wanted to send my greatest appreciation to the first person who showed to me a support . Thank you so much miss @Jeansapphire39. Thank you po, for your support I wouldn't disappointed you as am I going to keep working for your trust. I wish more BCH for you..
Closing thoughts:
In every failures there's always a new day that may bring new hopes for our dreams. It doesn't matter if how long we've keep on battling, the important is we never stop believing. Life is too short for us to keep ourselves in regrets because of our mistakes. They are just a memory of yesterday and today is a different battle to be winning.
Thank you for who may want to read my today's article. Please stay safe. God bless.
Lead image source was a screenshot from my phone.