Powerful oregano - health benefits
Life is too short to ignore the fact that living in harmony with nature can extend it a little or at least make it better. Nature gives us a lot if we want to take it. Many powerful herbs can help us feel stronger and healthier. But we must be open to nature while preserving it at the same time.
During my recent stay in Greece, I visited an open market where nuns from Mount Athos were selling dried oregano that they grow. The whole street smelled of this powerful plant that we usually use when we make pizza, but it actually has a lot of beneficial effects. Greek oregano is considered to be one of the healthiest and best varieties of oregano in the entire world because it has high concentrations of carvacrol and thymol - which have powerful antioxidant and anti-cancer effects.
I bought a pack of oregano and took it home. Now my whole apartment smells of it and reminds me of days spent on vacation.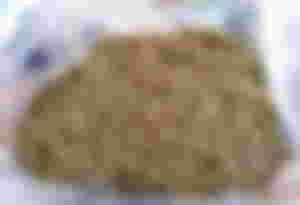 When I talked to the nuns about oregano, I found out that it is really powerful and can contribute a lot to our health. It is much more than pizza spice as we often think. The ancient Greeks cultivated oregano for its numerous medicinal effects and used it in religious ceremonies and it was the main spice in dishes for thousands of years, until today. Even Hippocrates highly valued the medicinal effects of oregano. He knew how powerful this plant is. Today it is known that Hippocrates was right because it has been scientifically proven that oregano has antibiotic and antioxidant effects.
Some of the many healing effects of this plant are:
Oregano has an antioxidant effect, which means that it reduces oxidative stress, which is the main cause of many diseases such as diabetes, obesity, cardiovascular diseases, and cancer. Therefore, adding oregano (or its oil) to your diet can improve your overall immune status and protect your body from disease.
Oregano is very rich in nutrients. With a high content of iron, calcium, vitamin K, and fiber, oregano is an ideal herb for detoxifying the body. Certain studies have shown that oregano can improve liver function and speed up the process of eliminating toxins.
Oregano has a direct antibacterial effect and protects the body from many bacteria that can infect our body. Oregano accelerates metabolism, which results in faster recovery from common illnesses.
In addition to these beneficial effects, oregano has many others, such as facilitating digestion, improving heart function, etc. I can say that oregano is a green guardian of our health, so don't hesitate to use it.
Thank you very much for reading.
The image and the article are original and mine.
Greetings!
Jelena