Lending My Savings
Good day everyone I am back again after a few days of being inactive there are literally a lot of reasons for this like the accident that happened to me a few days ago, the busy school schedule but I do think it was really just because I am so lazy to do it. This laziness is the one that I really want to remove to myself right now because I want to be productive and try harder because I have a goal but I can't really help myself to be lazy because of all the things that keeps happening to me as well as the continuous things that been going but yeah I can manage to do it. I just need to have a little more motivation in myself because I can't stand this laziness of my current state right now.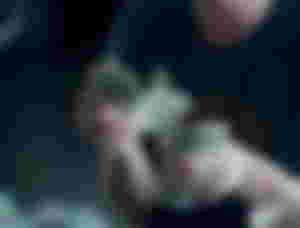 So let me start this main topic of my article already. Since the before the Pandemic began I have a hubby to save all the remaining money I have from my daily money for school. All the money that I've been saving from all those days is just being kept by me that was place in other wallet because I use the money that I have to pay for a little things in school. For example those little fees that we are paying in school like a little contribution, sudden needs of materials for one subject/s, and if the money is still enough sometimes I also use it to buy a little things for myself like to buy some nice things for myself or to use for me to be able to get along with my friends outdoor activities.
My daily money that has been giving me as little compared to other classmates as well as if I don't budget it correctly I will even short with money. This is one of the things that I don't really like to happen to me because I don't want to ask more money in my parents especially when I was still living in my grandparents back then because the money was given to me weekly and I have to budget it myself for food lunch, transportation, and other expenses that I have. When I was in Elementary I have a lot of trouble in money that's why there are times that I am going to school without any extra money except for transportation. But when I got older I start to have a little ways to be able to save little by little in my weekly school budget. I am so happy that I learned how to budget and plan out the money that I have since I was young because it really helps me as I grew older today.
But when the Pandemic started this weekly budget of mine was stopped because there's no school I have no source of money to budget. But I got to see other source of a little money that's why I explore the internet and luckily back then I discovered using Noise that helps me to save money from my monthly load money. Because when the Online classes begins my father just started to just give us 400 pesos a month for load allowance so that we will have a data to attend our virtual classes.
Using Noise back then helps me save a lot money in load as well as I learn to buy cheaper loads from Shoppe and I also some money that I am earning back then to buy a little treat for myself back then when I got to earn a more from Noise back then. Then the money I received monthly from my load allowance I just put it in my savings. Last year in December after Christmas I already have 8 thousand pesos because I am not spending all the money that I am getting since the Christmas of 2019 until then.
Some of you may think that this is quite thoughtless or brainless act of mine because of the continuous inflation happening. And I knew it from the start but I just really want to have an emergency money for me to spend. Then last December I asked my sister if she could just keep the money in her because I don't want to have it in my possession because I am not trusting myself to not to use it because I am so tempted that time to buy a new phone that's why I asked my sister to keep it and she agreed to it. That's why I have a 8 thousand savings that I I wasn't using and I wasn't counting that as my own money because it's not the money that is allotted to be spent in something that I want.
Originally I was really saving for me to buy a new phone but as I explore the internet I saw a lot of people said that it's really necessary to have an emergency fund for you to spend in case of emergency. And the other purpose that I also thought recently is that I can also use this money to add for my Laptop funds since I need my own laptop for college and I don't want to ask it from anybody that's why I am just trying to save up myself. But I didn't imagine that I will use my savings into another thing.
I am actually sure that I sure did wrote about a call that I received before I took my admission exam in one of articles. I said there that there was a sudden call that I received about the money lending company that my father had a problem is because of his misunderstandings between him and his boss that's why he is the one paying of the loan that his boss took out because it was under his name.
Since I told my siblings about it and my father also knew it. We don't have anything to think to solve this problem because my father was still jobless and we all don't have extra money because all of us still jobless because the 2 of us is still studying and my sister is taking take of my niece. Since there's no possible solution that we can think on our own I just decided to tell my sister to give lend to my father all my savings that was in her and I added some money that I still have then my sister and brother also add their money that they can get so that we can just pay this st*pid debt that my father was caught up to.
Good thing that I actually don't need to have a lot of money in our situation right now because I am now living in my grandfather's house and basically I just need to have money when I need to go out to do some errands and school related stuffs. I am just using the money that I saved up that I purposely didn't give to my father because I thought about this circumstance that might happen and good thing I really think though it.
My sister said that he will encourage my father to pay for it in the end of the month but until now my father is still jobless and that's why I do think that it was basically impossible but I am not really waiting for it I am just alright that he was out of trouble about that thing. And to make sure about it my brother and sister went with my father when he paid of all of the debt that his boss had that was under his name.
Thank you for reading this article. I am so inactive here because I am so basically so busy in my school life right now and my some responsibilities that I have to do right now. I just have an opportunity to write right now because our big performance at school was finally done and I only have 2 last big problems in my school for me to be able to graduate Senior Highschool.
Lead image was from Unsplash
--