I Love this Series!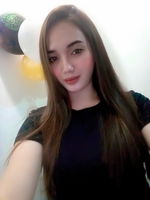 I remember that I mentioned from my other article that I watched this series. I remember that I was in episode 3 that time but I decided to stop because I was really busy those days. I couldn't remember exactly the month. My partner was the one who suggested this Korean series because he knows that I'm really fond of Korean Dramas.
These past few days, I searched some Korean dramas can caught my attention until I encountered this Korean drama again. I decided to continue. I was curious also because I heard a lot about it that this Korean drama was really great that's why I wanted to know what was the story.
The Korean drama's title is "Hometown Cha-Cha-Cha".
The reason too why I wanted to watch this drama is I love the lead actress. I love her a lot. I watched other some Korean Dramas that she was the protagonist also. I saw her first from the series "My Girlfriend is a Gumiho". I love her smile and her dimples too. It makes her cute.
She is "Shin Min Ah". The other Korean Drama she had is "Oh My Venus". I love the way she act there. She's one of the best actress too. She's a great.
About the "Hometown Cha-Cha-Cha", I didn't expect that it was the best. I love the story because first it's about the life of people that away from the city. A simple life in province. I relate it a lot. I think it's giving unique to the story. It's my first time to encounter this kind of story from a Korean series that's why I can say that it's really great!
It's really worth it to watch. The people there were really friendly. I love their daily life from their place. I love the place because it's really peaceful. They people were helping each other.
I felt happiness while watching them. Also the love story of the two protagonist leaded the one I've mentioned "Shin Min Ah" and "Kim Seon Ho". Actually I didn't familiar with the guy because it's my first time seeing him from a Korean drama. I was really shocked because from this series he nailed it a lot. I love his character.
He was really kind, helpful and mindful especially the people from that place. The one also, he is really genius. He nailed when it comes to Mathematics. It's a wow! How amazing he was! He is really hardworking. He is friendly. He is understandable. He is so fast when finding a solutions if there is a problem or any complications occured.
Shin Min Ah is a dentist there and she decided to open a clinic on her own to that place with her bestfriend that willing to help her.
I learned from the series that you will always choose the things that makes you happy. The things that save you from the darkest times. You will always prioritize it and also it's always in your heart. I learned it from Kim Seon Ho since he has a horrible experience from the past. A painful one that makes him so down. It makes him weak and it's because of that painful experience he decided to go back from his place. The worst was he had no families at all.
The people of that place save him, that place save him that's why he was already contented the life he had from that place. He said also that he was scared already that there was a "Goodbye" again. It gives him a trauma. I love the twist. At the end, I understand why he love staying on that place and that is the reason. They treat Du Sik (Kim Seon Ho) as their family.
The story is the best! I never felt regret watching it. There are a lot of lessons from the series. I love Shi Min Ah because she was always there for Kim Seon Ho. She understand a lot. The one that makes me happy is she wanted also to stay on that place.
The ending of the series, I satisfied it a lot. I felt the support of people to them which was about their marriage. I felt their happiness, the people there when Shi Min Ah and Kim Seon Ho announced about their marriage. I don't know but I really felt it. I have my tears from my eyes because of the ending because I didn't expect it!
If you haven't watch it yet, watch it now!
__________________________
Thank you so much. I hope I give you some worthy time with this article of mine.
God bless everyone. Stay safe always. 🙏
-JRamona20 💜