Morning WalkTo the Beach
April 6, 2023
I have set a goal for my morning walk for each week. For April, my goal is to walk (and jog) a total of 20 KM per week to start with.
In the past, I was inconsistent in my morning walks. Sometimes, I would walk once a week, then nothing for months. Perhaps, the main reason is, I had no goal when it comes to my morning walk.
This morning, I did my second walk for this week.
---
Greetings my wonderful friends and readers. I made my first morning walk for April last Monday. Since it was a work day, I decided to shorten my walk. I walked for 5 kilometers only.
This morning, I decided to walk and jog all the way to the beach. The beach is approximately 3.6 Kilometers away from my starting point. However, the beachfront itself is 7 kilometers long. I don't have a plan to walk on the beach from one end to another though.
Anyway, with my morning walk, I always take some pictures.
---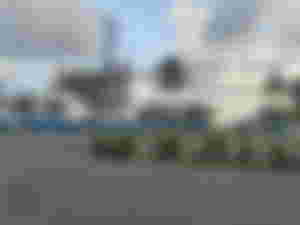 Coming from the city, you will arrive at the People's Park. In the time being, the park is under construction. According to the schedule posted, the construction of the whole area will not be completed until December 9, 2023. That's a day after the city fiesta.
Normally, people would go through the People's Park to go to the beach front. Almost the whole of the 7-kilometer beach front is occupied by restaurants and houses. I have to find another way to the sandy beach.
---
When I finally got to the beach, I saw one of the persons who keeps the beach clean.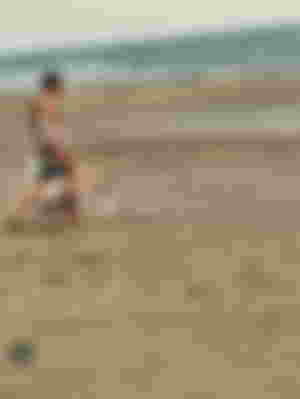 Armed with a DIY garbage picker, he picks up plastic trash scattered along the beach. I just wish the visitors and residents would learn dispose of their garbage properly.
The sun is still rising on the horizon, I took several shots of it.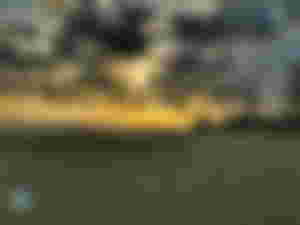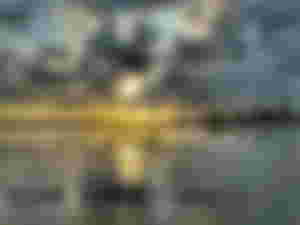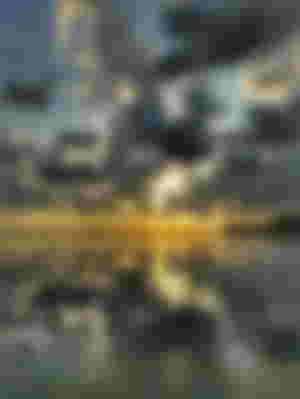 I walked towards a "bangka" or a small boat. As I walked towards it, I saw a flock of birds circling above the water. I guess there are some fishes on that area.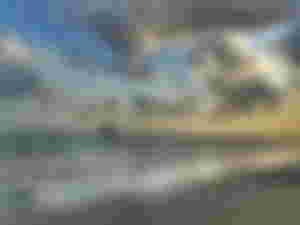 I zoomed in and took a few more shots.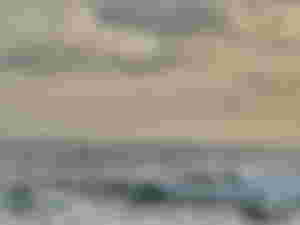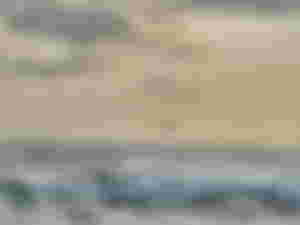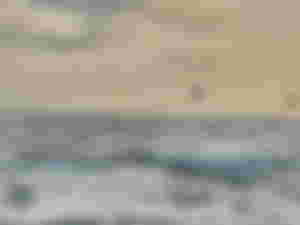 The Mantalinga Island is approximately 1 kilometer away from the beach. I thought I was standing at point of the beach closest to the island. At first, I took a full optical zoom of my phone (10X zoom).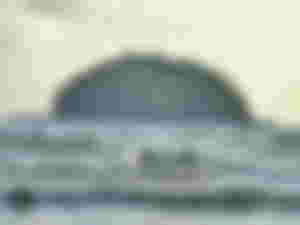 Then I took a high-res (64K) photo of it.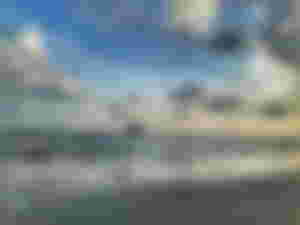 I always have my glass ball with me. I set it on the sand and took a few shots with it.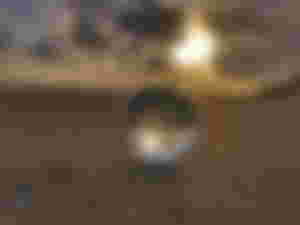 As I have mentioned, the beach front is occupied by houses and restaurants and other structures. Some of them though are already abandoned.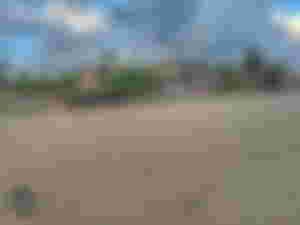 This is what it looks like behind that blue tarp covering the construction site.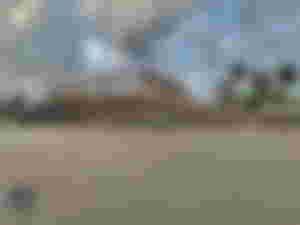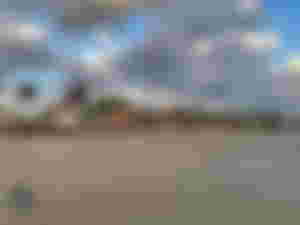 I decided to go back, but I before I did that, I took a snap of this man harvesting shells from the sand.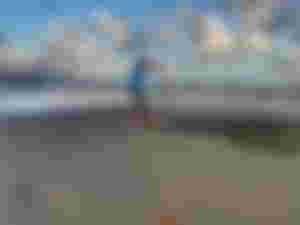 I was about to leave when I heard the plane taking off.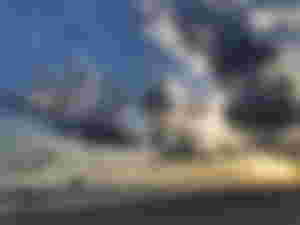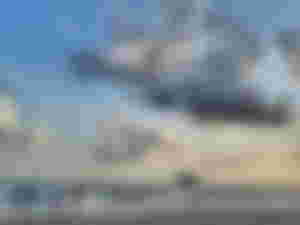 I took this photos using my Huawei Nova 7SE.

I enhanced the photos using Snapseed.
I have taken and shared a lot of photos from this beach several times already. Somehow, there is always something new to photograph each time I visit the beach.
I hope you enjoyed this.
---
Originally posted in Hive: https://ecency.com/hive-147010/@jloberiza/morning-walkto-the-beach?referral=jloberiza
---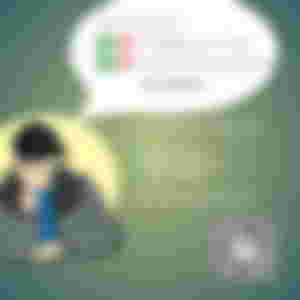 Post No. 2023-016
Date Posted: April 6, 2023 Philippine Standard Time
*originally posted in read.cash: https://read.cash/@JLoberiza/three-legitimate-ways-to-earn-bch-in-2023-9133113c
All images are mine unless otherwise indicated.
| Read.cash | Noise. App | Hive (Via Ecency)| Forum Coin |
| Publish0x | Cointiply | YouTube
Or Checkout my LinkTree for updated links