November 22. 7:23
I remember this story told by my brother while he was taking Architecture in the University of San Carlos in Cebu. (Sa mga Carolinian ug taga Ceby diha! Ayo-ayo ra sa inyuhang tanan).
Anyway here is the story.
A professor threw a question to his class for his discussion. Since there are students who came from other regions and speak different dialects, he encouraged the students to speak in their own dialect.

Then a student from another country stood up and gave his answer in their own native language. Everyone else in the class just looked at him. Then another student from the same country responded in their own native language again. They discussed with each other speaking in their own language, while everyone else in the class, including the professor, just stared at them.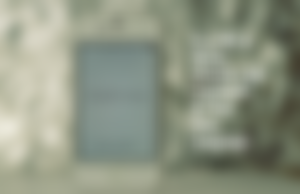 ---
Hello dear readers. I had a different title for this article when I started writing this. But I thought it was not a very constructive title and could even be offensive. Anyway, what triggered me to write this article are some of the comments that I received in one of my posts in noisecash.
---
There were a couple of comments that I thought were similar with some differences. In the past, I encountered some comments that are not even related to my posts. Like how awesome my photo is ... but there was no picture in that post.
In this particular post, though I did not include the hashtag #nofilter, the photos were not filtered. Aside from cropping the photos and adding my watermark, no other editing was applied to the photos. But here are a couple of comments that I received.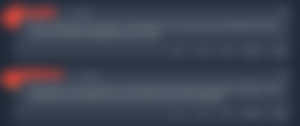 Both mentioned 'edit' in their comments. At first, I thought they merely copy-pasted a previously prepared comment. In the past, I saw SEO people do this trick to get the attention of other bloggers and readers.
Then I saw these two other comments from different users.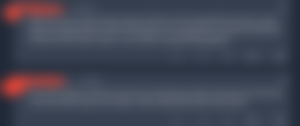 Again, the first comment looks generic to me. I mean, if I posted a different image with a different subject, I might receive the same comment. And we don't have fall or winter here... and the subject of the photos is the sunset.
For the second one, I am tempted to reply, I don't understand your comment as well.
---
Before I continue, I do not mean to ridicule these users. I do not mean to offend them. But rather I would like to share with them an alternative made available by the noisecash platform itself.
---
At first, I thought these people are spammers who wants to catch the attention of other users. I know some of you here have encountered such comments in noisecash. And some may have blocked them or reported them as spam. I did that as well.
But I checked their accounts and their other posts. At least one of them, I believe is posting stolen content. I assumed that because he posted a photo of himself and there is a watermark of the phone used. While the other photos have no watermark.
Anyway, I found something in common with these users. English is not their native language. I have come to understand and appreciate the effort they are doing to write in English. But they don't have to go all through that trouble only to be ignored by other users.
Just like in the story I shared above, you can write your post and comments in your own language. Noisecash has provided a filter for language. Though it is quite a shortlist for now. But it doesn't mean if your language is not on the list, you can't write in your own language.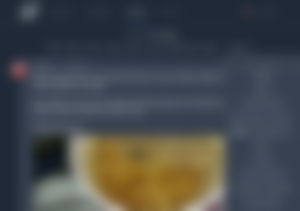 Unlike in the story above, we now have Google Translate and other apps that would help us translate from almost any language to English and vice-versa. Though the accuracy may not be perfect, it's good enough to relay the message properly. I have started to learn some Portuguese and Romanians on another platform, because of this. The other members are freely using their own language in the comment section and I would translate it to English. And I would translate my reply to their language before posting it.
Another option is to use the translator yourself. So far the best translator that I have used is Google Translate. It's not a hundred percent accurate, but it is good enough and improving.
Go to translate.google.com.

Write your message in your own language.

Translate the text to English

Copy the translation to your post or comment.

Original Post: https://noise.cash/post/1q477802
Both readcash and noisecash are not exclusively for content written in English. Though writing in English will increase your target audience. But I have seen articles and posts on these platforms written in other than English that received a lot of upvotes or hearts. Write articles or comments in your native language. The other users might get interested in learning your language in the process.
Use a Translator. If you want to verify the accuracy of the translation, use Grammarly as well. This way, you will also learn.
Thanks for reading and I hope this helps.
Check out my other content at:
---
All content is mine unless otherwise indicated.
The unlabeled screenshots are of comments to one of my posts in noisecash. I'd rather not disclose the specific post for the welfare of the person who posted the comments.