Some facts about my English writing "skills"
At least 7 out of 10 times I write the word "crptocurrency", the spelling is incorrect. No, this one was not an intentional mistake, but I left it that way. Usually, though, I always type as "cyrptocurrency". I think my right hand is much faster than my left hand.

I often misuse the comma ",". I mean I would put a comma where there should not be one or no comma where there should be one.

I commit a lot of spelling mistakes. Yes, I'm not that good at spelling

I would sometimes accidentally omit a word from a sentence. I'm not sure, but I think my hands can't keep up with my brain. Not that I'm a genius. My hands are just a bit slow, maybe.
I am often confused about which article (the, a, an) and preposition (on, in, at) to use.
These are just some of the common mistakes that I often commit when writing. Not to mention the number of typographical errors that I often commit when typing.
Here's what the above portion look like before I applied the corrections.

Hello again, dear readers and writers. Yes, I admit, I commit a lot of mistakes every time I write an article. Like I have shown you above, you can see that I am a terrible writer.
Most of the time, I compose my article using Zoho Writer on a Chromebook. Since I am using a physical keyboard, I have no access to Grammarly until I copy my text to this editor (read.cash's editor). Only then I will see the number of errors that I have made.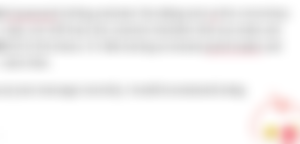 In this post, I will share with you how Grammarly helped me become a better writer and I'm sure it can make you a better writer too.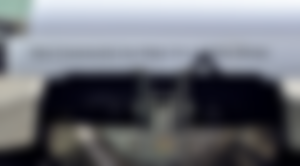 If I remember it right, I saw a Grammarly ad on YouTube a few years ago. But I did not use the mobile keyboard as advertised. But when I joined Bitlanders.com, I was challenged to improve my writing. In that writing platform, each article is moderated, reviewed, and rated. You will get zero to five stars. If you get zero, it means you need to improve your article. If you get five stars, then it means your article can earn the highest possible reward (Up to $10 per day, I believe). The reward decreases if you earn fewer stars.
I have to thank @LucyStephanie, @Momentswithmatti, and/or @AkoyFilipina ... I can't remember who among them posted about Grammarly in Bitlanders. But these women are among the top writers of that platform when I joined. And following their examples, my writing improved and I started earning 4-5 stars in Bitlanders.
Grammarly is not an ordinary spelling and grammar checker. It's an AI (artificial intelligence) powered writing assistant that's capable of detecting and correcting all sorts of writing mistakes. Not just spelling and grammar. It can detect improper use of words (e.g. "there and their", its and it's), misuse of a comma, wrong punction, and a whole lot more.
Grammarly App is a virtual keyboard for mobile devices. The app could automatically correct common mistakes or make suggestions for more complicated errors.
Grammarly is also available as a browser extension for Chrome, Safari, Firefox, and Edge.
It also has an extension for Microsoft Word and Google Docs.
Writing articles is not my forte. I'm a technical guy. I would rather solve puzzles and deal with numbers than write. English is not my native language. And I admit I'm always poor at spelling and grammar.
However, I love to read and I have come to love writing too. So, I always find ways to improve my writing skills. That's why I'm thankful that I found Grammarly
So, if you want to improve your English writing skills, you should use Grammarly.
Primarily Grammarly will check and autocorrect your spelling and grammar as you type.

It can detect misplaced and misused punctuations.

Grammarly can also detect if you have used wrong words like "adoption" instead of "adaption", "chose" and "choose", "their" and "there", "weather" and "whether", etc. These are quite common.

Suggest alternative words or synonyms. But I think this works only on the virtual keyboard.

It will also tell you if a sentence is unclear, but you will see the suggestion if you have a premium account.

Detect the "tone of your voice". Grammarly can detect the "emotion" of your writing. Is it positive? angry? joyful?
And I never knew that written text can produce sound and we can see it! 🤣
These are just the basic things that Grammarly is capable of doing. The premium version can do a lot more. Which is great for professional writers.
Yes, you can use Grammarly freely. But as I have mentioned above, more features are available in the premium version. See the table below.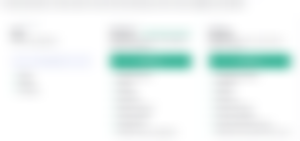 Grammarly is available for Android, iOs, and Windows (as Browser and Word extensions)
For mobile devices, you can download and install Grammarly as your primary keyboard.
For desktops and laptops, add the browser extension and the MS Word extension as well.
You can check out their official website https://www.grammarly.com/
Grammarly is a great AI-powered writing assistant. By taking note at the corrections often applied by this app, you will learn the common mistakes that you make and thus learn to avoid them in the future. It's like having an instant proofreader and writing tutor at the same time.
So, if you want to convey your message correctly, I would recommend using Grammarly.
---
I know this sounds like a paid article, but no. I am applying for Grammarly's affiliate program but at the time of writing, my application was not approved yet. Affiliate or not, I wrote this because I know it could help a lot of writers improve their writing skills
---
---
Check out my other content at:
---
All content is mine unless otherwise indicated.