How Do You Plan To Secure Your BCH Earnings?
July 18, 2022
Monday. The good news is, that the BCH chart is still green. It's been going green in the past seven days or so. Is this the start of the bull run? Is the cryptocurrency winter finally over? I know that everybody is hoping and wishing to be so.
At the time of writing the BCH price is $117.92. That is at least $13 higher than seven days ago. That's almost a 13% rise in seven days.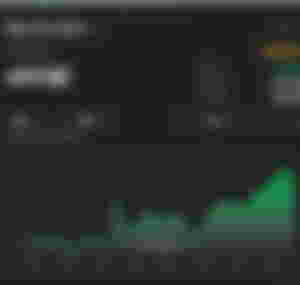 However, if you take a look at the one-month chart, from June 30 to July 10, the price rose from $99.05 to $111.42. Two days after, the price took another dive to $98.78.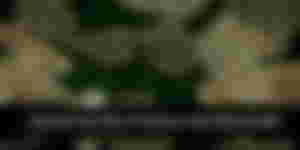 ---
Greetings, once again my fellow Bitcoin Cash lovers. For those who invested in BCH since its inception, and during its third ATH all-time high) value sometime in May of 2021, this is a trying time. Many have lost a lot in their investment portfolio.
However, for those who are new, I think it's the perfect time to jump in.
---
I first invested in Bitcoin Cash sometime in December of 2020. The price then was about $200. I invested only about $10 then. I took the amount from my some profit from my BTC. After my initial investment, I was looking for a way to earn BCH. Then I found read-cash and noise-cash. The rest of my BCH was earned from these two platforms.
Thus I am grateful to Mr. Demesel for sponsoring this wonderful earning platform.
In the middle of May, the BCH price hit more than $1,200. I just got out of the hospital and I was recovering from my illness at that time. I remember regretting not opening my computer that day. I needed the money to pay for the money we borrowed for my hospital bills. I was hoping it would bounce back up in a day or two. It did not.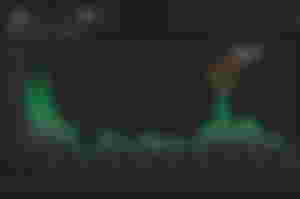 If I remember it right, I sold half of my earnings at about $800 per BCH. I did not have much back then, I sold only about P4,000 or about $80. It could have been about P6,000 if I was able to sell it at $1,200. or even at $1,000.
That was my first lesson in trading. Don't wait for a better market if you needed the money. Time and again though, let greed and fear take control of my decision.
---
Before I continue, I would like to emphasize that the content of this post is NOT financial advice. I am just sharing with you the lessons that I have learned from my experience and what I plan to do for educational purposes only.
---
Since the beginning of June, I have had no other income but from Read-cash and Noise-cash. I am looking for some other means of income online. But with the unstable Internet connection that we have, it's not easy.
In June, I tried to HOLD as much as I could. I slowly used my FIAT savings for my expenses. I was waiting for payment, from a long-delayed transaction but it seems I still have to wait for a little longer.
Now I have no choice but to sell my BCH. I have at least 2BCH in savings. That's a little more than $220 only at the current price.
In the last two weeks, I need to sell my BCH. But I don't want to do it at a very low price. Whenever I see the chart turn green, I keep hoping that it will continue to rise and not sell. But, at least on two occasions, when the price dropped drastically, I decided to sell a small portion before it drops further. Only to see the price bounce back after a day or two.
What I need is to formulate a strategy to secure my earnings gradually.
This is my simple plan. I am not earning much these days. Since the start of this month, I have been earning only about 0.005 BCH. That is just about two dollars a day.
Write more. The first step is to write more and be more active here. Hopefully, I will start earning more than two dollars a day again.

The second step is to sell gradually and regularly. I plan to sell half of my earnings every 3-5 days. At least when the price drops, I will be securing a little more in terms of dollars.

If it increases, that's ok.

The third and optional step is, when the price dips too low, I will start buying some.
This way, whenever I needed some fiat, I already have some in my wallet.
I know I have mentioned this strategy before, but I lacked the discipline in putting it to work. Earlier today, I sold 0.05 BCH. So, in the next 3-5 days, I will sell some again.
Note: I am still sticking to my plan not to sell any of my earnings from noise-cash unless it's an extreme emergency.
How about you? How do you plan to secure your BCH profit?
---
Image Credits:
Lead Image: By PIRO4D via Pixabay with modification
Charts: Screenshots from Coindesk
---
Date and time posted: July 18. 2020 8:05 PM
Check out my other sites and social media: https://linktr.ee/jlinitiatives
Or scan the QR Code below.