We have a saying that "walang sekreto na hindi nabubunyag" (there is no secret that will not be revealed). There are some secrets that should be kept and buried for the sake of the people around you. Do you believe that the secret can be buried? My answer is Yes!
I was just 17 years old that time when I was worked as an cashier/assistant in a concrete products business. One of my neighbor introduced me to her friend and owner of the said business to become there assistant of their business. That was my first job after I graduated in high school. They said I can still continue my studies in college as a working student so I grab the opportunity that time.
I enrolled in a university and choose the evening class session. My work time in is 7:00 o'clock to 4:30 in the afternoon. My class scheduled is 5:30 to 9:00 in the evening. At first I thought it would be easy to be a working student but I was wrong, it was really hard. I review my notes while working sometimes when I need to go to the bank to deposit money I always carry my review papers while waiting my turn.
Our office is right in front of my employers house so if there are any problems about deliveries or something I can easily ask them. My employers are both senior citizen their four children are all graduated from school and they all have a good jobs. My bosses are kind, in fact, they even advised me to enroll all my subjects, even if I still have a morning schedule, they said I'll just go there for a while and then come back to the office right away after class, which is about two hours.
There are times that my two boss are out of town for one week because they are both liders of the religious group. I feel so stressed that time because I can't focus on my review for my midterm exams because I'm the only one who manage their business that time because their children don't care about their parent's business. And the result I have a lot of wrong answers I feel so stressed that time and thanks to my teachers they never failed my subjects.
As time goes by I learned how to managed my time in school and time for my work. One day I notice something strange from my boss(male boss) everytime I am the only one in the office he was sitting next to me and staring at me, there was a time that I asked him about deliveries he was too close to me while holding my legs I suddenly backed away maybe he didn't meant it, it was just accidentally happen I didn't even think any malicious for what happened knowing that he is one of the Pastor of a religious church group.
One time I really need to C.A (cash advance) for my final exams. I ask my boss(female boss) that I really need a cash for my exam she said I just approached her husband for the said amount for my exam so I immediately tell my boss and he said:
"I have important client to meet in a minutes. Meet me in front of the park after 30 minutes and I will give your cash advance there"
" yes boss!( even if I was confused I just agreed.) "
In a few minutes waiting in front of the park there was a familiar car in front of me slowly opened and said " kindly get in here first in the car before I give your C.A" I feel hesitant that time but I trust my boss so I get in the car after I get in he said "come with me first I have something to tell you" I suddenly felt danger for myself I just look at him instead I don't know what to say and what to do. He started to asked too many questions if I have a boyfriend? if one of my workmate still courting me? I didn't answer all his questions I just be quiet thinking how to escape from him then suddenly he stopped the car in a dark place and I started to cry, he asked me why I am crying? He said he will give me everything I need especially in my school needs if I agreed to have a relationship with him still I don't answer him I just cry. Until he started driving again and finally I got home I've decided not to accept my Cash Advance.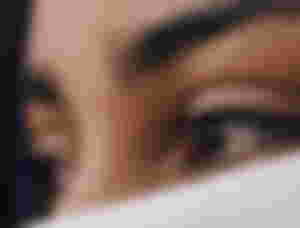 The next day I talked to her wife(my boss)I tell her that I want to resign she asked me why? I just tell her that I will be a working student at my school just like the other students. I really want to say the real reason and I don't know if she believes in me knowing that her husband is a pastor of their religious church group. I'm afraid the consequences that I may bring to them. So better I kept it a secret for the good of all people around me. I also don't want my parents to know because there will definitely a big trouble happen.
Until now nobody knows about this secret except to those who read my article😁 it was a long time ago buried secret.
Lead image from unsplash
Thank you for reading my article happy to read comments below😊