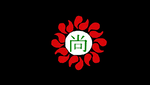 Note: Originally posted on my Facebook profile on May 28th, 2020:
The Polyglot groups are always full of the same redundant posts asking "What's the hardest language to learn?" And then responding to them with stupid answers like "Chinese", "Japanese", "Hungarian", "French", "English", etc. First of all the premise is wrong since language difficulty is subjective and dependent on 3 factors: what languages you already know, access to resources, and motivation. A language that's super easy for one person who loves it or its speakers will be extremely difficult for someone else who hates it or its speakers. But let's say there ARE some objectively hard languages. Let's see some actual answers to these "What's the hardest language to learn?" posts that make sense!
Hardest languages in the world to learn in my opinion (with actual justifications):
1. Sentinelese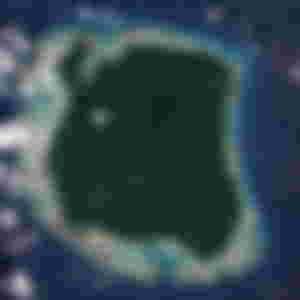 Spoken on North Sentinel Island by the most isolated people in the world, who still live with stone age technology, this language has absolutely no resources, is not mutually intelligible with the nearest spoken languages in the Andaman Islands, and the speakers are extremely hostile towards any outsiders who approach their island, usually responding to any attempts at communication with a hail of arrows. Granted, the tribe wasn't always hostile. British sailors abducted some of them in the 19th century. All of them got sick within a couple of days and died (since they had no immunity to European diseases) save for a young boy who was dumped back on the island. Sentinelese have been hostile ever since. This is all narrated by one of the British officers who took part in the whole expedition (the account can be found on Google books). Whatever the boy must have told them most likely became a part of their oral history and legends by now; one can only imagine the horrors imprinted on the collective memory of the tribe. Outsiders come, they kidnap you with your grandparents and some village folk, everyone gets sick and dies a horrible death, you are scared and can't even talk to anyone cause of the language barrier, then they dump you right back. Imagine this tale becoming a part of the religion/legends and the elders interpret it as a warning from the gods about the evils outsiders bring and you must keep them out of the island at all costs lest you all die a horrible death. I'd be hostile and refuse contact too. And this also makes the language impossible to learn since the speakers would be more likely to kill you than teach you.
2. Pirahã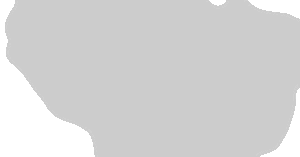 The last surviving remnant of the Mura language and spoken in remote parts of the Amazon Rainforest, it only has two numbers: hói (few) and hoí (many). The only difference is the tone. Their language has no grammar for future and past. Only present; somehow the future and past are irrelevant to them. The language also doesn't differentiate between colors, only having specific words for "light" and "dark" and using descriptive phrases (such as "(like) blood" for "red"). At one point Daniel Everett, the main expert on the Pirahã language, attempted to teach them numerals since some of them felt that they were being cheated in trade. But even after 8 months of attempting to teach them, not a single Pirahã had learned to count up to ten or even to add 1 + 1. Such an inability to comprehend basic arithmetic is probably impossible for speakers of most major and even minor languages to imagine and as a result, learning Pirahã and understanding that numbers have zero relevance would likely be a monumental challenge for the rest of us. Furthermore, according to Everett in his 2008 book "Don't Sleep, there are Snakes", "their culture is concerned solely with matters that fall within direct personal experience, and thus there is no history beyond living memory." So even if you somehow attain some ability in Pirahã, what would there be to discuss?
3. Ithkuil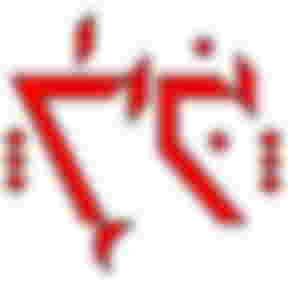 An experimental constructed language created by American linguist John Quijada, Ithkuil was originally developed with the goal of expressing deeper levels of human cognition briefly yet in a succinct and unambiguous manner. Admirable intention, yet in practice the resultant conlang is an absolute nightmare and even its creator never became completely fluent in it. It contains 65 consonants, 17 vowels, and an atrociously complex grammar designed to pack as much information, meaning, and tone as possible in as little space as possible while removing any ambiguity as to what any given statement means or how it relates to anything else. The writing system is also an eldritch abomination that looks like binary mixed with the Sogdian and Georgian scripts. To quote a description of this language on TVTropes:
"It has so many consonants that even someone who's fluent in Abkhazian will have trouble. It has so many vowels even a native Hawaiian speaker will have trouble. It has stress and tone. The grammar is so complex that every single word is packed with more meaning than an English sentence would: "Oumpeá äx'ääluktëx" means "On the contrary, I think it may turn out that this rugged mountain range trails off at some point." The less said about the writing system the better. Simply understanding the principles that define the rules on which the grammar is based requires formal linguistic training. It's Your Head A-Splode: The Language."
4. ǃXóõ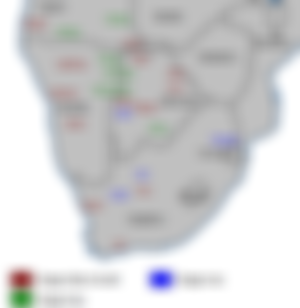 Spoken in the borderlands of Namibia and Botswana, ǃXóõ is a Khoisan language with possibly the largest number of phonemes in existence. Much of its basic lexicon also begins with click consonants, notoriously difficult to learn for non-natives from outside of regions with African click languages. Depending on the dialect this language has at least 58 consonants (including 20 to 43 click consonants), 31 vowels, and four tones. On top of that learning materials are extremely rare and the orthography, despite being Latin-based, is a nightmare. It also has only three native numbers: ǂʔûã (1), ǂnûm (2), ǁâe (3). All numbers above three are loans from Tswana or Kgalagadi. Given the sheer complexity and lack of resources, I'd be surprised to encounter any non-native speaker of this language that isn't actually from the region.
5. Moghol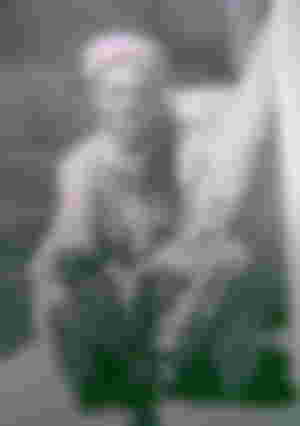 Though possibly extinct since no reliable expeditions to confirm its survival have been conducted, this Mongolic language is spoken in Afghanistan by descendants of Genghis Khan's Mongol army stationed in Afghanistan in the 13th century. Some of you may scrutinize me for listing a Mongolic language as one of the hardest in the world since I speak Kalmyk and have boasted in the past that it's relatively easy for me as its grammar resembles Japanese, but bear with me. Moghol has VERY few resources; the research by the eminent Finnish Ural-Altaicist Juha Janhunen and the 1970s fieldwork left behind by German scholar Michael Weiers are the only real materials I can name. And despite being a Mongolic language it's been influenced by Persian in almost every way; Weiers called it a "true Inner Asian creole" for this reason. This makes it difficult unless you have a background in either Mongolic or Iranian languages (or both). But even if you did, Weiers noted that even when he did fieldwork most of the speakers he encountered were in their 40s at their youngest, the language had no standard and was informally written down in the Perso-Arabic script (history shows that Mongolic languages aren't really transcribed well in this script), and from Weiers' notes on basic pronouns, it's clearly quite divergent from other Mongolic languages (compare "orin" (self) to Kalmyk бий, for instance). On top of that, Afghanistan has been a hazardous war zone for decades. Traveling to the two villages where its speakers supposedly live is nigh impossible and conducting linguistic surveys there or even visiting with the aim of language acquisition is a pipe dream. Hence why I can justify considering it one of the hardest languages to learn.