Hello everyone! I hope your day spent well, and you are happy for Weekend again. So what are your plans for this Sunday? Although so many of us would spend it with family, but still there are some who would be busy in doing their office work, as there is a no holiday for them.
What is your favorite fruit?
As mango is my favorite fruit, so I have some extra knowledge about it..lol. Mango is known as a "king of fruits." But, do you guys know from where mango gets its name? It came from Tamil, from man-kay or man-gay.The people who called it mango were "Portuguese." Mango tree bears fruit in summer, actually it is the summer fruit. It cleanses your skin from the deep inside, and fills the pours and give glow to your skin. It is also full of vitamin C. Furthermore, It was first founded in southern asia, burma and India.


Anyway, let me share with you a piece of poetry which I wrote for my friends. I was missing them already, so today I decided to share something special with you all.


"Although we are apart,

The smell of  flowers is still in my heart,

We were together, as these flowers are,

But now by the fate we are departed.

You take me with you,

I will be your shadow on the path,

You'll be the light upon my heart,

My mind is on bed,

In which thoughts of you rest,

When the day end or may start,

You live in my heart,

Although we are apart..!!!!


​True friends are real blessing, and Alhumdulliah I am blessed to have such sincere friends. I am so grateful for their true friendship. They always stood by me no matter what circumstances, and always gave me the courage to go through the ups and downs. Their friendship is the most precious thing which I hold in my life. I want to see them forever by my side.

Best surprise

​The best surprise is one which is given by your friends, nothing can worth it, and I don't think that there is anyone with whom something special has not happened. I am also not exception...lol. Almost a year ago it was rainy morning when I woke up hurriedly to attend my exam. I was in stress due to my exams, and was totally forgotten my birthday. Although before, I was planning to celebrate it with my friends, but suddenly our university announced that our first exam would be conducted on 21, November which was my birthday.


Our plans were ruined, and my full focus was on my exams..as no one can do a compromise on exam. So I was totally forget that it's my birthday. In the morning, I woke up early and get ready for exam. I left my house to reach the examination hall, and reached there at 8:00 AM. Question paper was not as difficult as I was expecting, so I solved it confidently, but it was a hetic day for me. After the exam I was looking for bed to have some rest..lol


In the afternoon, when I come back home everyone was staring at me. I asked the reason, but no one is in the mood of giving me right answer. I get irritated and decided to go into my room as I already wanted to have some rest. The door of my room was closed so I stretched my hand to open it.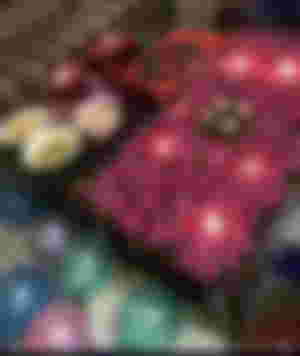 But can you imagine what was there??A biggeeeessttttt surprise was waiting for me inside..😍 My friends were there to surprise me on my birthday, they both came secretly to my home and decorated my room with my family, to surprise me. I was amazed to see this amazing surprise and was feeling very special. So, It is the most special thing that ever happened to me.


This was the best birthday of life and all my tiredness went away, and I felt like I am the luckiest girl in the world to have such a lovely family and friends. We enjoyed a lot and captured so many pictures together. Whenever I see those pictures I get emotional...lol. Its reality that having a caring family and loving friends is the Almighty's greatest blessing, and I am really blessed.

Let me know, what was the most special thing that ever happened to you?


Thanks for reading.
Here are my amazing sponsors.