My November goals
Hi everyone! What's going on? Last night I posted on noise.app about my little achievement. Actually I completed my 200 subscribers there, and it was a great honour for me. I know for some it would be a little achievement, but small beginnings can create huge endings. So I am destined to do more in future.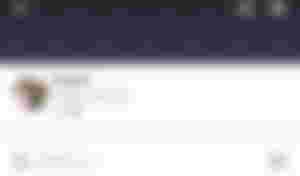 As I shared in my previous article about my absence on read.cash which was due to my cousin's wedding. So I couldn't get a chance to write anything, even I missed my November goals article, and couldn't plan anything for this month. So I decided to write it today, as it's better to late than never. Anyway let's move towards it.
November is a special month for me in the sense that its also the birthday month of my two siblings and me. Yeh it's also my birthday month,🤩and I will celebrate my birthday in two weeks. I haven't plan anything for this birthday yet, but on 1st of November my best friend texted me to ask about the celebrations. As she want to celebrate my birthday with me like we used to do everytime. But this time my siblings were planning to celebrate our birthday together, instead of arranging 3 birthdays one by one.
So it might be possible, that we celebrate it together, but I will also held a private celebration for my friends too, for which I need some money.
But seriously currently I am out of money, as I spent alot of money on my cousin's wedding, buying my dresses, jewellery, shoes and gifts for her. So now I have nothing to plan anything for my birthday yet, but I have made my mind to earn some BCH till my birthday to make it memorable. So exactly I have 15 days till my birthday, and I am destined to do my best to earn some BCH. So for this I have some goals for November. Here it is,
To earn minimum $30 from both Readcash and noise.app
15 days left in my birthday, so before it, I have a target to make $30 in BCH from both platforms. Currently I have $6 in my wallet, and I need exactly $24 more to achieve my target. I know for some it would an easiest target, but seriously due to my less engagement it would be really hard for me. I come back after a whole week so Rusty was not visiting me for two days. But luckily this morning he had started visiting my articles. I hope I will achieve my target in 15 days.
Will try to create 1 article per day
If I want to make $30 from both platforms, I need to write everyday. Although it would be hard, as I am out of topics nowadays, but still I will try.
Will make comments on 15 articles per day
Just login and dropping articles, will not help me, until I will not engage with my other fellows, so I will try to read their articles to make relatable comments.
Post 3 Times in a day on noise.app
Noise.app also demands engagement, so I need to post minimum 3 times a days, and to make more and more comments on others posts.
So these are some of my goals for November, to make my birthday a little special. I hope I would be able to achieve it. I just need your prayers and wishes. Now let me publish this article, as my mom is already calling me to have breakfast. But I was trying to complete it as soon as possible.
Thanks for reading.
Here are my lovely sponsors. Go and read their amazing articles.