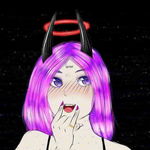 I hope everyone is fine and having a good and productive day.
Don't know why but this fear of mine is from when i joined BCH community and still sometimes i got scared of losing BCH in just matter of time
Imagine I'm holding and making BCH from past 6months and then loss all of them in seconds will surely gonna hurt and broke person from inside.
So today it's more like imaginary stuff or fear which is in my mind from start till now and it's not leaving me.
Also a surprise is waiting ahead so it will be fun and worth reading so without waiting let's get started with from where it started.
From beginning till now still this fear is inside me and i don't know why it's like this but it started when i joined a 6month back and i was not much confident and knowledge regarding BCH was zero at the moment.
So there was a moment which i cant forget ever in my life and it's now become my one of best memories in BCH platform.
So wondering what was the moment?
I don't know if i shared this before but let me start when i was most scared of losing my BCH and that time it was one of my biggest mistake and decision i took coz of fear was my regret.
It was my first month in noise cash and was still confused and i was not getting too much like how i everyone met first time with new things.
So one day i woke up opened my wallet and i saw 35$ at that time i didn't focused on BCH and i was unaware with it.
If i talk about BCH value then it was 0.095bch and its price was 390$.
I was scared because of from where i got bch in my wallet
And at that time i got that BCH from mythhunter tokens I've 10,000 tokens and that time i got my reward as BCH and then i distributed my tokens in noise cash and here as well and still I've left some of them.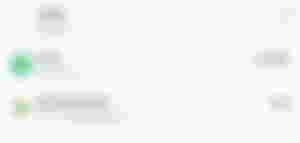 Still have some of them which is 1% only so it's just a decoration peace or a memory with these tokens and don't know we'll see it's upcoming version or not.
As i said i was unaware from where i got so at that time only thing going in my mind was someone mistakenly sent BCH to my address and before he go for refund or i loss BCH let's convert it.
This was the moment when i was most scared ever and also happy as well.
And don't judge me from this it was first time I've ever seen 0.095bch and i was scared of losing it and confused from where i got.
Not only this i didn't saw I've tokens in my wallet at that time but later when i realized it's too late for me now.
It was dumbest move ever by someone who was thinking someone will refund BCH like seriously if it's possible then it's value was nothing
But luckily I'm way ahead and learned many things.
So the dumbest move of mine was i converted my BCH into fiat and when i sent my BCH to exchange it become from 35 to 40$ and i was like what is this and how it is possible.
But at that time i got more scared and then i converted into fiat when BCH was at 400$.
So in conclusion i was most scared of losing BCH and it was because i was thinking someone will refund BCH and he'll got his amount back

And when BCH price moved from 390$ to 400 not exactly but from 35$ worth BCH to 40$.
Now I've much knowledge about BCH but still a noob and too much mistakes then i heard about seed phrase.
I first time got to knew about seed phrase by @TelesforArticle and my fear got increased when one of my friend lost her 20$.
This all happened i took some decisions and slowly by slowly it was gone but then it's comeback was waiting.
So she lost her 20$worth BCH a long way back and she saved seed phrase somewhere else but in meantime it was not there or she was totally hopeless
At that time i also talk with bitcoin.com wallet and got to know more importance about seed phrase.
But unluckily it's not possible getting her amount back without seed phrase so it increased my fear as well.
She got her amount back after a long time when she checked laptop carefully and seed phrase was there.
First after knowing importance of seed phrase my heart was beating 2x and i only took screenshot of seed phrase and QR then i was like all done
It's no need to worry about losing BCH anymore but after few days when i checked it wasn't there or coz of too much screenshot it was difficult to find.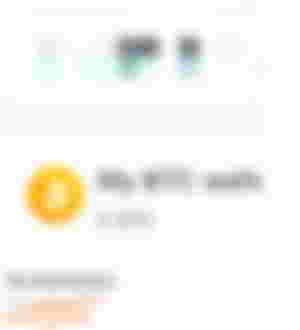 So this step was lower level thing i did and will not suggest anyone to take only screenshot.
Then i got more knowledge and i was more scared or the person who don't wanna take any risk.
So i stored my seed phrase in many places to not loss BCH and things where i saved is kinda abnormal when you'll know i saved in multiple places not only once.
First thing it's in my mobile and I don't feel comfortable coz I don't know what will happened in future like my mobile got disabled or anything bad happended but first let me tell where i saved my seeds.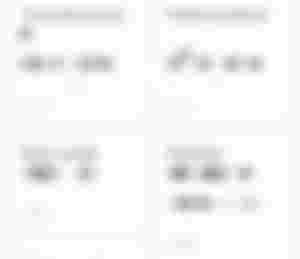 First place is notepad which is in my mobile and no one can use it so it's one of best
Then my second choice is screenshot of these all and also qr images screenshot to not feel scared of losing anything.
This is safest thing i found in my house to save seed phras of my all kinds of wallet and yes if you guessed a notebook then you're right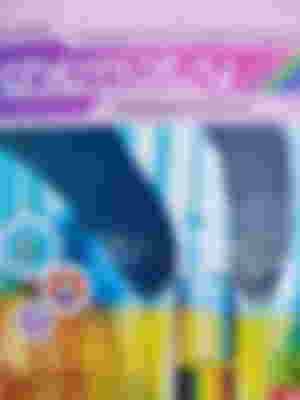 Yes it's the safest place i found coz my little brothers will not going to touch this and no one will ever touch this notebook so i stored my all kind of information here to feel comfortable.
It's not about fear it's me who is implementing such things to avoid anything bad happen in future and break me from inside so always be ready for everything
And until you are not comfortable keep taking decision also those who are lazy to do this one thing i wanna tell till then when i didn't wrote my seed phrase in notebook it was in my mind and it keeps reminding me every time and i got depressed for a while but when i implemented from then till now it's been more than 3months now and I'm more comfortable and beat my own fear of losing BCH.
Also I'm the person who have multiple things so i always forgot password things but i always be careful and plane everything in time.
So this is my suggestions for everyone to be careful and save seed phrase somewhere which give you comfort and don't tell anyone.