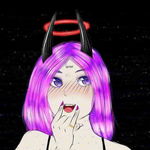 Everywhere i go nowadays seeing peoples taking interest in smart BCH projects and more or more peoples are coming and community is getting bigger and this mean more profits and loss for unlucky peoples are coming.
I'm taking smart BCH more serious as i knew when i avoided smart BCH in start i missed a lot of stuff which become my regret but coz of a friend of mine motivated me and say me it's not late yet so from than i started investing in smart BCH projects
And In start i was a bit scared to loss my investment but now I'm more confident than before coz of seeing my progress in smart BCH.
I'm deciding to make a detail analysis of my tracking regarding my investment in smart BCH and 30days progress but for today I'll just talk about my past 1-2days progress in smart BCH and profit i make in these 2days.
Nowadays smart BCH is making so many peoples happy coz of new whales joining it and buying dip seeing unexpected pumps is literally making me happy and somehow I'm also making profit from these pumps so let's get start with how much profit i got in these days.
Many peoples think it's hard to make profit from smart BCH but they are wrong and it's so easy for those who do their research before taking any step
I see my mistakes in binance while doing trading is not doing proper research before investing so this time i didn't repeated same mistake in smart BCH
So whenever i need to choose a project i just join it's group and observe what's going on there and what's upcoming in future or its pump and dumps
After observing these all things it took me at least a week to be a professional or confident person in smart BCH world.
I'll also share some of my ideas and tips for those who are confused where to invest and when it's time to buy or sell.
In this time period I've some of my favourite projects i love to invest and trust most without any fear so will share my point of view not any financial advice so always do your research before doing anything.
I only trust few of projects in smart BCH there are many in market but everyone trust different one and I've some favourite projects as well
This is my favourite projects because these are worth holding for long term or as well as short term and they will always make me earn some profit with my investment so that's why they are my most favourite projects.
Now these favourite projects of mine are
I'll share reason why these are my favourite projects and from how long I'm investing in it
Let's talk about Eben first coz it was my first project where i invested in and currently it's so low and I'm in big loss but still it's my favourite because of staking it in pool not in farm coz i don't want to risk anything
I started investing in eben when it was at 1.7$ and still continuing buying more and more from dip coz i trust eben will rise in future or long term
Right now eben was too low and i bought few more now I'm holding total of
265 eben in pools for staking and will continue holding it for long run or until i made profit from my investment.
It's my most favourite project in smart BCH Dex till now and no one can dethrone this one because I'm so bullish with this one
I started making investment through this project since i participated in pre sale than yesterday seeing it's biggest pump right infront of my eyes make my day productive and happy

I sold my all AXIEBCH yesterday coz it pumped 101% up and i was in profit so without thinking anything i sold my all investment
And today when i was sleeping this happened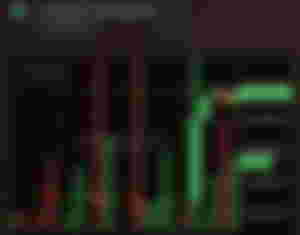 When i wake up today first thing was to check market and i saw axie first it was at 0.0068$ and i thought it's not perfect time to invest coz i was waiting for a dip to 0.0058$
But right after 5minutes it went 150% up and i was like why i didn't invested again in my favourite project but no regret at all coz if i invested right now than it will become my regret and waiting when it will go down otherwise no plan to invest in it for now.
First thing i invest only in those projects where i feel most comfortable and i don't fear or panic myself when it goes down
But i always buy from low and in parts i invest a little amount first if it goes up I'll sell and take exit when it will go down I'll buy without any fear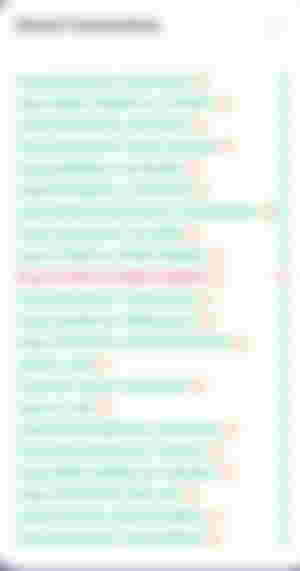 I never sell my assets in loss and also not wait for too long for a big profit. As you can see i bought almost 20,000 axie cost 0.164bch and now it cost more than 0.3bch but i already sold my all BCH and I'm not investing more in this project coz it's so high until it go down I'll hold my investment and or will invest in my other favourite projects
Like see eben i started buying at 0.78$ and still I'm buying coz it's low but I'm not investing all my BCH at sane time
Well i also bought few cat's right now and it's going up so I'll take profit and gonna wait for next dip.
I hope this is cleared and I'm confident with my strategy that's why I'm making profit everyone have different strategies and making good profits from smart BCH opportunity.
With my initial investment I'm close to achieve half BCH in smart BCH and it was my this month goal or my plan is to reach 1 bch from smart BCH before end of month
For now I'm waiting for a dip whole market is already so high except eben and I'm bit disappointed seeing Eben continuously going down so I'm not investing more it's already too much.
Also i need to track my moves,profit loss from smart BCH in sheets it's too much important for me to stay updated with everything and today I'll complete this incomplete thing of mine.
It was just a small progress of mine in smart BCH from past couple of days and i might be lucky this month or I'm getting better in trading don't know yet but I'm most happiest and luckiest person nowadays
Coz everything is going perfect in real life and here as well.
So it was all for today but I'll soon come back with my 30days progress in smart BCH with detailed analysis of mine with some more better ideas for other peoples.
Anyways I'm now consistent and back with more energy you're seeing how I'm doing my best even though I'm busy in life but not avoiding other things as well now i just want to progress more. I'm a bit disappointed with my progress but no more laziness.
Let me know your profits and favourite projects or strategy using in smart BCH to make profit.