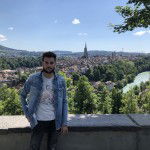 According to Mises's regression theorem, the value of money goes back in time to its value as a bartered commodity. Mises said this is the only way money can have value.
At first sight it would seem that #Bitcoin is bad money because it is digital, it no longer has a merchandise value like gold in jewelry. However, the decentralized payment system (blockchain) is the source of value, while the accounting unit simply expresses that value in terms of price. Bitcoin's value proposition is tied to its native payments network, an accounting tool that absorbs and transports the value of the network through time and space.
But what if the Bitcoin payment system is limited? (1mb block size limit). The usefulness of the network is simply limited to use in large transactions due to high fees and waiting times. So we could say that limiting the size of the blocks is limiting the regression value of #Bitcoin.
Many could say that for small payments there is #LightningNetwork, however that is using #Bitcoin by means of another way that is not the one that initially gave it regression value, it is to separate the chain of blocks from the small transactions.
So what are the options #Bitcoin has to give it regression value in small transactions as it was during its first years? Let's say you can increase the size of the blocks, or resign to delegating that regression value in small transactions to other faster and cheaper currencies to use like #BitcoinCash.
We could say that #BitcoinCash has all the characteristics that Bitcoin originally had, therefore it is closer to its original regression value.