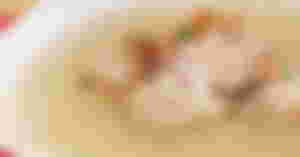 It is so we'll taste when Pilipino food comes in the world of cookery. Try this at your home and serve it to your family.
The Ingredients.
300grams of ground pork
¼ cup of chopped carrots
1 tbsp of minced garlic
¼ cup of chopped spring onions
1 egg
¼ cup all-purpose flour
Add
1 8g MAGGI MAGIC SARAP
1 tbsp cooking oil
1 tbsp crushed garlic
1 medium onion, chopped
1 liter water
2 pieces miswa

The Procedure
In a bowl, combine ground pork, carrots, garlic, spring onions, egg and all-purpose flour.

Season with MAGGI MAGIC SARAP, salt and pepper to taste.

Form around 2 tbsp of the prepared mixture into balls. Set aside.

Heat oil. Sauté garlic and onion until limp. Pour in water and bring to a boil.

When boiling, slowly add in the prepared pork balls. Cook for another 10 minutes.

Add miswa and simmer for another 2 minutes. Serve hot.
Enjoy it.