BitcoinCash: Why I prefer BitcoinCash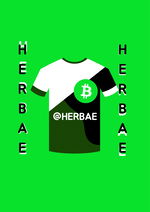 A friend of mine, who had invested in Bitcoin a long time ago, told me about BitcoinCash some months back. I had casually heard about it, but never got the opportunity to understand it.
He shared with me his excitement over Bitcoin Cash and how he had made a lot of profits. He explained some of the basics which made me have more interest in BCH. So the first thing I did was to read up on BCH. I was surprised to find out some amazing facts about it.
BitcoinCash is a digital currency, a fork of the Bitcoin blockchain that was created to create a global peer to peer electronic cash system.
BitcoinCash...is called "cash" because it's a type of payment system. People can transfer it online easily through the internet without involving a third party like a bank.
I now save my money in BCH, instead of local bank. Though I have some money in my local bank too. But the main deal is in BitcoinCash. I am not against banks but I don't trust them either because they are not transparent enough, which is why I save in BCH.
1. BitcoinCash is reliable
BitcoinCash is reliable. Because the BitcoinCash network can handle higher transaction volume than its counterpart, people and businesses can reliably make transactions without worry of network cost.
2. BitcoinCash transactions are fast:
BitcoinCash also enables one to make transaction and make payments with anyone anywhere in the world instantly at very low cost. It is multiple times faster than some other cryptos and still cheaper than current bank transfers.
3. It is good for merchants
BitcoinCash has proven to be good for merchant, that it is a great payment solution for the world. It is good for merchant, as it increases the number of people who can use their services and it is good for consumers.
4. Decentralised
BitcoinCash is a peer-to-peer electronic cash for the Internet. It is fully decentralized, with no central bank and requires no trusted third parties to operate. BCH is the upgrade Bitcoin needs to scale effectively.
For me, decentralization is important as it relates to freedom on the Internet which is basically what cryptocurrencies and blockchain technology offers.
5. Confirmation time
Confirmation time means the specific amount of time it takes for a transaction to be confirmed on the blockchain ledger and have cash-in-hand after making a cryptocurrency transaction. For example: If you made any other crypto transaction confirmed within 3 minutes, BitcoinCash would provide confirmation for you in a time lesser that other cryptos.
Those 5 reasons stated above are why I have been a strong supporter of BCH from the beginning.
Thanks for reading ❤️❤️