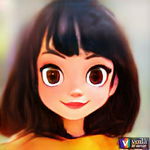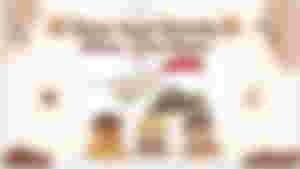 I always heard this nursery rhyme with my little cousin she played when she watched Cocomelon "Slow And Steady Wins The Race" I like the story behind this nursery rhyme which is the Turtle and Rabbit raced. It's a cute story, we might think it's only simple but it has deep meaning and it's always applicable in our daily lives.
We always picture out others people success in our mind, it drives us to be inspired but sometimes it drives us nuts when we want to achieve right away what they had. There's no such thing as overnight success. All those people who achieved something great had it slow but steady.
---
Slow and steady wins the race, just take for example building a house. It takes time to finish it, slow but as long as it has progressed every day it will be finished later on.
Slow and steady wins the race, sometimes this means that quality over speed matters as the work is done with a quality check to avoid mistakes. Not unless you are in a deadline then you must hurry up!
Slow and steady wins the race, if you are doing something slowly but skillfully and had progress day by day success can always be seen at the end of your race.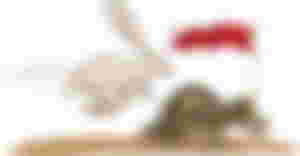 Image source:
https://www.arborinvestmentplanner.com/slow-and-steady-wins-the-race-in-investment-management/
The rabbit had this arrogant attitude towards other animals because of his speed, that he can hop here and there quickly. His arrogance pissed other animals, ending the turtle challenge him to race.
The rabbit was amused by the idea and he is so sure that he can win over the turtle as he was freaking slow!
When the race was set, they started the race and the Rabbit hopping at his usual speed. He leads the race and that made him so confident to win, so he decided to eat carrots then he falls asleep while the slow turtle crawling.
The Rabbit was in a deep sleep causing the turtle to have a chance to surpass him, the turtle sees him sleeping and he carefully passed by without a sound so the rabbit will not be awakened.
When the turtle was near the finish line the rabbit woke up, he remembered he had a race and rushed running towards the finish line but he was too late. The turtle wins!
The animals were all happy for turtle success, from that day on the rabbit never underestimate slow animals anymore. He understands that slow and steady wins the race.
People who are arrogant and stop in the middle will likely fail compared to those people who continuously grind slowly but steadily.
Not because you are too good at something you have the right to underestimate other people's capabilities. Even if you are good at something if you don't have the right attitude, you will likely fail because you are being impulsive. Arrogance does not bring good to us especially if you cannot keep up your pace, humility will always bring us up and it doesn't hurt compared to being dragged down from the top to bottom. That will hurt a lot!
---
I can relate this to my reader.cash journey, I think everyone experiences this that we always had this hardship in the beginning. But if we keep going slowly and steadily we will reap what we did.
I might be slow but I make sure I keep grinding as much as I can and small progress is still progress.
If you are working on something and you think you are making it slow, always remember as long as there is progress then you are doing good. Keep going!
Until next time, thank you for reading.
Also scanned via Duplichecker: