Are you still waiting for your own handsome, rich and Loving man to to show up?. Or are you waiting for the Rich-spoilt Prince/Princess to come from nowhere and fall heads over heels in love with you?. I'm so sorry to break your heart- "we" are so many waiting. It won't be bad if you join the queue.
Wake up from your slumber, leave day dreaming for kids. There's no Knight in shining armour hiding anywhere and coming to save you from the clutch of Poverty. There's no King coming to ask for your hands in marriage with castle and Gold as Dowry. The earlier you realise this ,the better for you.
Poverty is one of the biggest sickness that can plague any man. It makes you see every thing as a luxury you can do without. You complain about people who spend their hard earn money, you talk about how extravagant their way of life is, condemn them in public, but secretly wish to be in their position.
Talking about wealth is now seen as a sacred topic, the same way sexual orientation among Teenagers is seen as a Topic that shouldn't be spoken about. But, running away from this topic is like trying to cover a leaking balloon with a finger.
"You love money too much"
"Money leads to sin and mishaps among youths"
"The goal shouldn't be about money"
These are words you hear people say whenever they see a young fellow talking about how to earn money or striving to.
Some people have come to terms with the situation they are in. It's now like a relationship between an unkempt hair and lice. Rather than work towards financial independence , they hope and pray for luck to shine on them someday. They depend on tokens handed down to them from friends and family.
If you are the type that run to people at interval, get ready to be disappointed someday, called names and looked down on.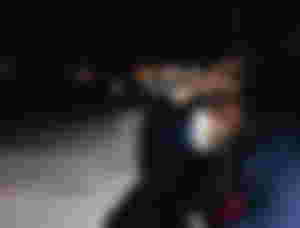 Few years back i was so sure of receiving financial help from an uncle that i became relaxed. The deadline of what I needed the money for was fast approaching, but i was so assured that i rejected a job offer that could have yielded the amount i was in need of. I planned how to spend the money my Uncle promised and even went as far as pricing various items i've been in need of for a long time.
"Never Budget on a Promise"
Every day I remind my Uncle of the promised money and each day I received assurance from him. A week to the deadline I tried his number and he wasn't picking. Countless text messages were sent- all un-replied. I decided to use a friends number to call him and he picked on the first ring, but immediately i mentioned my name he cut the call.
Realisation of what I'm into began to dawn on me. I started calling friends for help and also took jobs at rates i wouldn't agree to on a normal day. Though I gathered the money before the deadline, the stress and anxiety I passed through is something i don't want to ever face again.
You might be one of the few destined to meet a "Rich" Lover, but where will he meet you?. In your house doing nothing?. And won't it be nice if you are the Rich prince/princess others want. What's stopping you from getting rich?.
I can go on and on with reflective questions you should ask yourself, but I'm going to save you from the stress of answering so many questions. Notwithstanding I will want you to think deeply about this "Are you satisfiedwith the position you are in presently?. What are you doing to improve yourself?".
Thanks for reading! 🤗🤗🤗
Check out other interesting articles from HappyBoy:
Also a Big thank you to my sponsors. God bless you all