It was a lonely Saturday, I was all alone in the hostel , my roommates were all out for one event or the other. I look at the reading table with textbooks and notes stacked on it. I have so many assignments and projects that I'm yet to submit and the deadline is fast approaching.
Procrastination has been my problem for a very long time and for the past few days it's been working at full force, I know it's about time I stopped this attitude and started going about my work immediately, maybe later, for now I need to take a nap.
Finally she noticed me , she sent a love emoji to one of my posts and renoised it with sweet and lovely words, in case you are wondering who I'm talking about, it's the same "Noisecash Lover" I wrote an open letter to. The difference in time zone has been our major problem and she has so many admirers, I'm just trying to stand out amongst them.
You can imagine how excited I was when I saw her comment on my post. From there it became a habit. We decided to chat in the comment section on Noisecash, since the site is yet to have the direct message option we stuck with comments on our posts and that of others, it got to a stage we became so known and were tagged the "Noise couple" because of the way we turn the comment section into our personal chatting page.
I know we can avoid spamming the comment section of other Noisecash users by switching to other social media platform, but call us old school. We prefer using the platform where we met.
The first thing I do when I wake up is to see if there's any comment on my post from her, and she said she does the same first thing in the morning.
Our first date was a memorable one. No, we didn't meet physically, it was done online and we both shared the picture on our channel- yes we created a channel for ourselves. The bill was paid with BCH, we took it upon ourselves to only eat at a restaurant where Bitcoincash is accepted.
Days turned into weeks and weeks -months . Our love kept waxing stronger.
On a faithful Saturday I asked the question I've been intending to ask her for long, I never knew the admin was monitoring our Journey and activities without us knowing. The admin helped by renoising my proposal post and so many Noisefams dropped beautiful comments. She didn't come online throughout the whole day, I was Sad and feeling uneasy. Will she say "Yes" or "No" ?, so many thoughts went through my mind. I slept late that night, checking the notification bell at interval.
The sound of the alarm bell woke me up the next morning, I haven't slept for hours but it didn't take minutes before i stood up to grab my phone.
Finally, she replied with a renoise, it was a long one, with my heart beating heavily I opened it , lo and behold it was a "Yes" . Trust my girl, she didn't say "Yes" without first teasing me.
Preparation started in earnest, and so many people were of help. My mentors on both read and Noisecash helped a lot, and though I didn't ask for it-donations were made. Even with the fact that I have more than enough, people gave out BCH to support the wedding. @Princessbusayo took it upon herself to be the wedding planner.
The wedding is that of the whole Bitcoincash community, so many notable people were present. @tired_momma helped in giving travel advice to people, @PVMihalache gave out NFTs to people to sell to get the flight ticket, and @Macronald wasn't left out, he took it as if it was his brother's wedding, @Eybyoung helped with the invitation cards and publication, Ma'am Jane, bmjc98, LadyRay, to mention a few all graced the occasion with their presence.
Support from both Noisecash and readcash users was baffling. Location of the wedding was discussed, due to the Covid-19 pandemic , the number of people invited was limited, but the number that turned up for the event was much and exceeded the envisioned number.
Waiting at the altar for the bride I looked to the door with eagerness and pride. Finally I'm getting married to my Noisecash lover. With slow music coming out from the speaker, she walked down to where i was, i was oblivious to everything going on, and it was as if it was just the two of us that existed.
After taking our vows the Pastor asked " Is there anyone here with a reason why we shouldn't join this couple together in matrimony?. Speak now or remain silent forever. I looked round the hall and I saw people smiling.
You could hear a pin drop, the whole hall was silent, the pastor repeated it and as he was about asking the third time , I heard a loud bang on the door. It seemed I was the only one hearing the noise, because the congregation was beaming with smiles and laughter.
"Happy , come and open the door now before we break it down".
The voice sounded like that of Tony my roommate, " It can't be" I said to myself.
" Which kain sleep Happy dey sleep naw?-Make he open this door. I get things wey I won do inside jare." he complained
I stood up abruptly but instead of the wedding hall, I find myself in my room-on my bed sweating.
"So I've been dreaming since" With disappointment I opened the door for Tony, who was fuming outside.
Turned back to go to bed, but right on the table was the assignment I left untouched before deciding to take a nap which turned to a long sleep.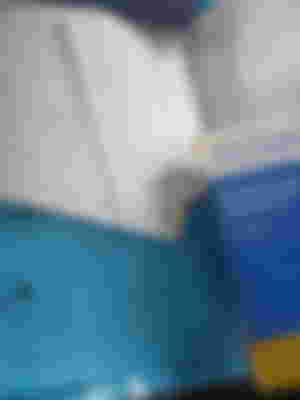 I had better start the assignment now...
Thanks for reading. 🤗
Till next time guys, remain Happy. 🥳🥳🥳
Check out other interesting stories and write ups from me
-https://read.cash/@HappyBoy/the-foundation-was-laid-in-may-work-continues-in-june-aa9ac9fa
-https://read.cash/@HappyBoy/the-night-is-the-best-time-to-fish-cf8b7e5e
-https://read.cash/@HappyBoy/various-noisecash-users-21ac822e
Enjoyed this article?
Earn Bitcoin Cash by sharing it!
Explain
...and you will also help the author collect more tips.